Today, our team's leader Serhii Ilnytskyi who represents Ukrainian Volunteer Corps, and Oleksandr Bielobokov, an AFU veteran, both won different competitions in indoor rowing.
The Kyivan Serhii Ilnytskyi callsign Sokil is the head of the HQ of the Ukrainian Volunteer Corps showed equal results with the Australian Ben Farinazzo in Men's IR6 One Minute Sprint – 381 times. Both have been awarded gold medals. Serhii is a master of sports in rowing. He started his military service at 18 years old, in the times of the USSR. He served  years in the Armed Forces of Ukraine for 23 years. Serhii retired from the military in the rank of colonel. When the war started in the Eastern Ukraine, he joined the Ukrainian Volunteer Army along with his son.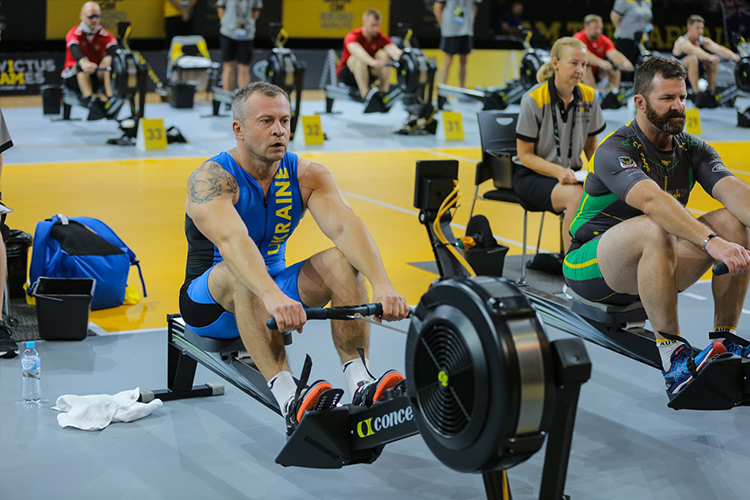 In Donbas, Serhii got severe cranial trauma accompanied with numerous face injuries due to heavy concussion that led to disability. However, the sustained injuries failed to prevent the man from active participation in sports; on the contrary, he has been going in for sports even harder recently, trying to remain a good example for the others, like he used to be in his army years. Serhii Ilnytskyi was chosen the captain of the Ukrainian team at the Invictus Games 2018. "The man believes that the Games will inspire more military with injuries to participate in athletic competitions", – the Ukrainian team's website reports. According to Ilnytskyi, the Invictus Games has already repeatedly proved that their participants with serious traumas not only demonstrated good results but also surpassed their previous, pre-injury achievements.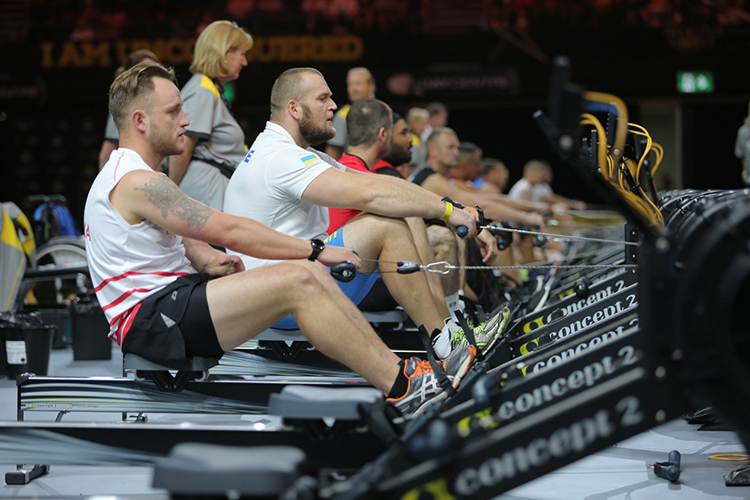 Oleksandr Bielobokov is from Donetsk region. As a volunteer, he was fighting for Mariupol in 2014 and sustained shrapnel injuries to his arms while on combat mission in the M sector of the ATO. Following the explosive injury his left hand was amputated and the right one remained injured. Today the Mariupol citizen has become the first among the rest of the athletes in the Men's IR3 One Minute Sprint in indoor rowing, having outpaced his forerunner from Australia by 54 points. Before the war, Oleksandr used to go in for powerlifting (international master of sports) and Greco-Roman wrestling. He is the winner of the Ukraine's national Invictus Games in 2018.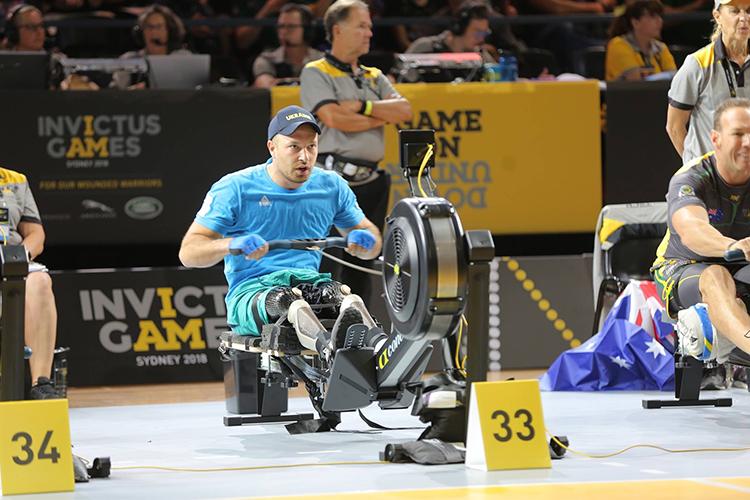 Our veteran Oleksandr Chalapchii competed in the Men's IR4 category
In addition, we would like to congratulate the police officer Yurii Dmytrenko who today took the fourth place in the indoor rowing, namely in the Men's IR5 One Minute Sprint category, having scored 361 points which was only 3 points away from the bronze. The first bronze medal for Ukraine at the Invictus Games 2018 has been won by the SSU veteran Denys Fischchuk.