As we previously mentioned, we are transferring another batch of equipment to the forefront. This time, we're sending high-grade gear to a sniper company of the 17th Tank Brigade who are old good friends of ours. One of our colleagues who used to serve in an elite sniper squad, gave a short envious "hmm" on seeing the gear: he said, the snipers of their team had the best equipment then, still they could only dream of such high-quality items!
Well, the best shooters deserve the best equipment, so thanks to your help this time the snipers will get super powerful sights from Bushnell's top lineup. We cannot show you any photos of the item because we have still been waiting for its delivery. Regarding optics, we will also send them this powerful optical tube. It allows to watch the enemy from considerable distance without unmasking the position of a sniper.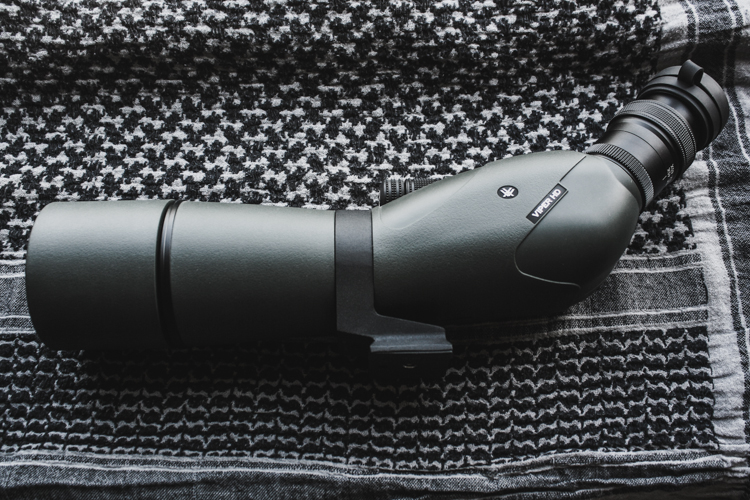 We took the chance to take a picture using this tube; sorry for the slightly blurred image as it was rather hard to match optical axes of the tube and the camera. This man is smoking, drinking coffee and reading his timeline in social media in more than two kilometers from the observation point. Looks like he is browsing through People's Project stories choosing which our project to join.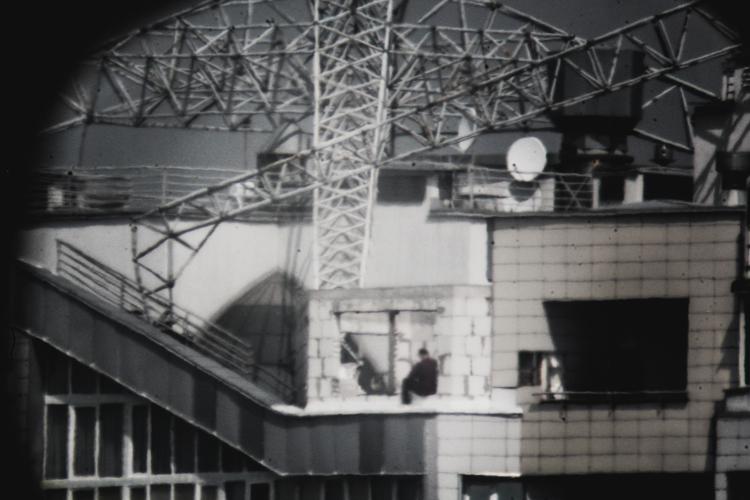 This is a case and tactical eyeglasses. These are made of polarized glass protecting the eye against blinding with bright sunlight and enabling to see the target with more accuracy. In addition, these eyeglasses are equipped with protective transparent glass. We are transferring two such kits.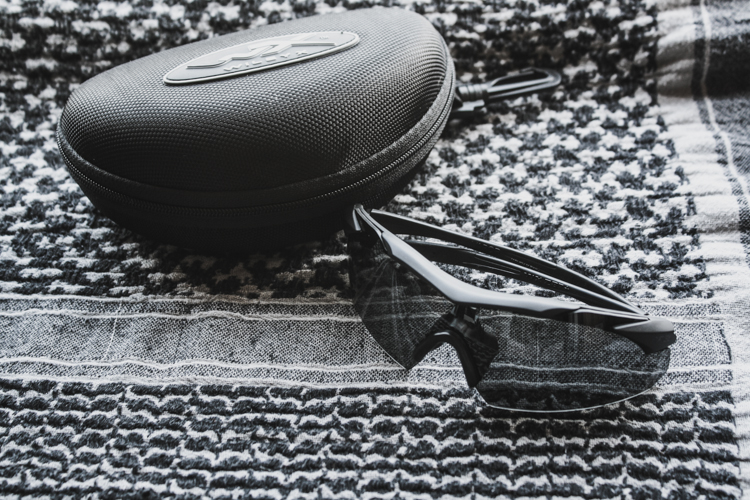 Here are three cases with the eyeglasses of a different model: these include tactical sun-protection glasses and transparent ones separately.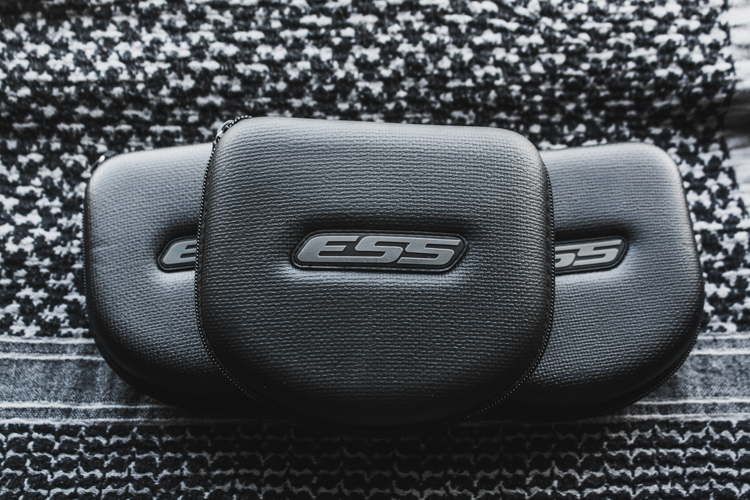 These will definitely prove useful when snipers and their scouts will wade through the woods: it is essential to protect your most precious tool against sharp twigs and dust.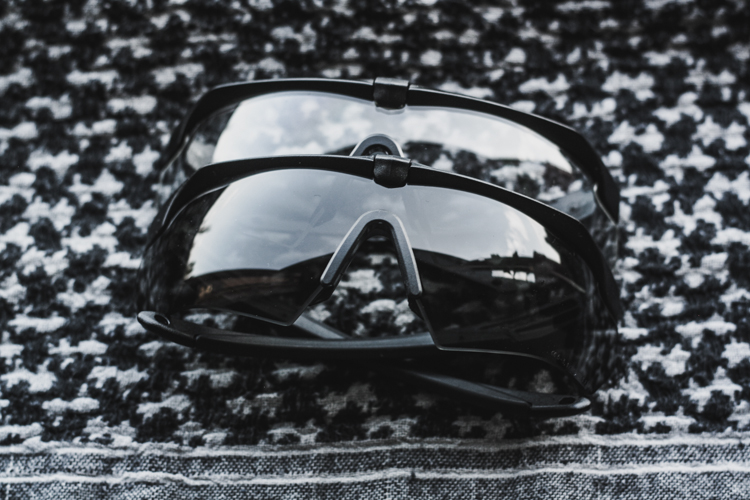 Tactical flashlights. This model is worth of a separate description! We're sending four of these. This small but powerful flashlight has five working modes; it is weather, dust and shatter proof. It has four power modes starting from the darkest one enabling to lighten the tactical map secretly, to the brightest mode when the flashlight works as a mobile searchlight allowing to blind the enemy within the distance of a few hundred meters. Switching in between the modes occurs by pressing just one button; the flashlight can be easily hold in a hand or mounted onto a weapon.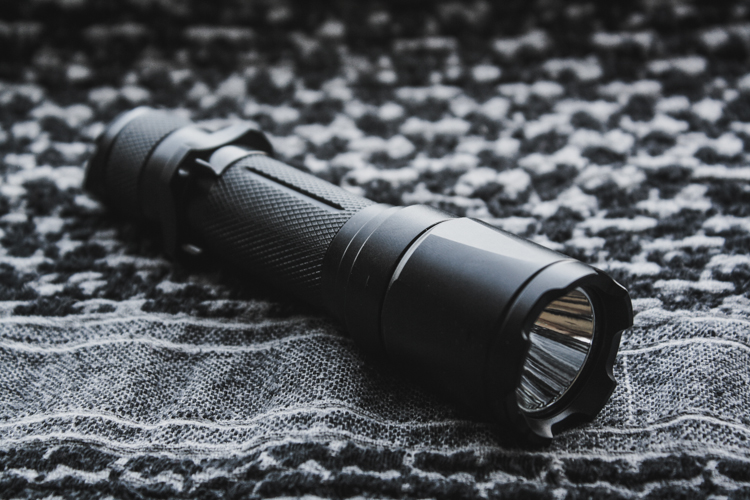 By the way, regarding blinding. The flashlight is tactical which means fighters can use it in a close combat: a separate button initiates the stroboscope mode. In other words, the device starts to flash with maximum power. If pointed to someone's eyes, especially in the dark, it can blind him for a long time neutralizing him for some time and ensuring about ten minutes long blindness for him.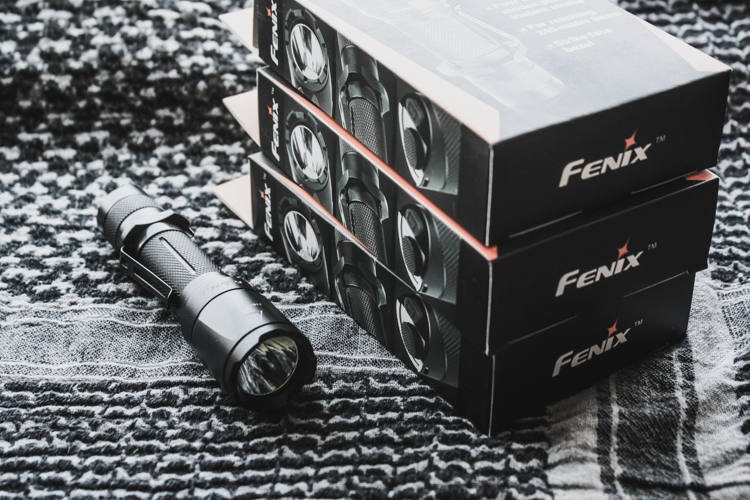 In addition, we are also sending cases for Makarov gun, or PM, for a left-handed shooter. There are two kinds of these, ordinary cases for wearing attached to the waist belt, and two tactical ones. To prevent possible skeptical remarks as regards the necessity of PM usage for snipers whose usual operational distance makes hundreds of meters, we can justify the reasons in the following way. In case a sniper happens to enter a close combat, it is a pistol that makes a wonderful tool enabling him to finalize any argument with his opponent. A sniper reaches out under his arm and grabs his good old PM which allows to instantly convince the terrorist in fallacy of his ideological belief. Useful!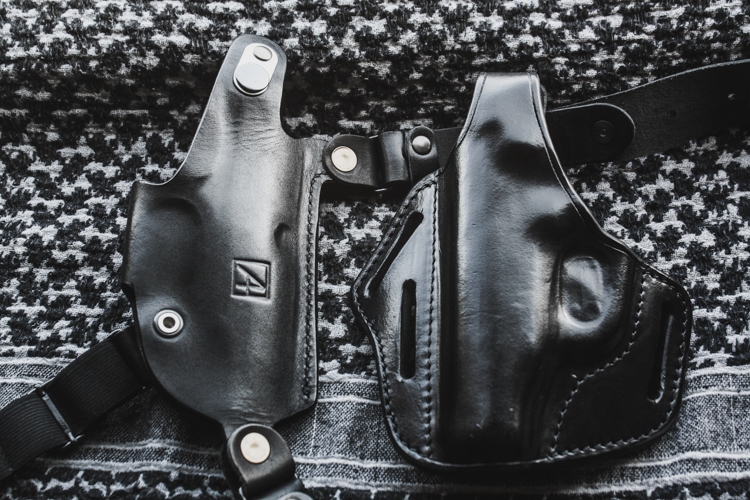 Also, we're transferring three tactical backpacks. In addition to lots of comfy bands and pocket, this model is designed to be easily adjusted to the body shape and fix to avoid any loose ends and unnecessary noise, not to catch a random twig in the woods, and be easily taken off when necessary. Plus a hydrator outlet (hydrator is a soft capacious flask) and a MOLLE system allowing to attach necessary things. Despite their rather small dimensions, they're quite capacious. The straps allow to dispatch the weight with maximum comfort and to avoid  any inconvenience in wearing.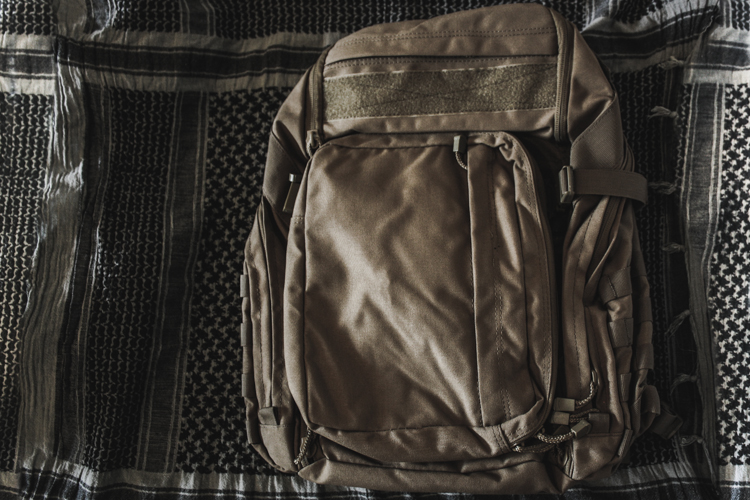 As a conclusion, we need to accentuate two important things.
First, we're sincerely grateful to Tactica weapons repair facility and shooting range. These wonderful people have picked up everything we needed and provided us with huge discount on it. Besides, we could not find any gun cases for left-handed in any shop, that's why on the gunsmiths' request these were custom made for us. We're sure these guys treat Tactica's clients and buyers of guns with the same care and warmth, so if you like to train your shooting skills in comfort and under the guidance of professionals, or purchase some high quality guns or rounds, you should come to this very shooting range and shop.
Second, the war is not over. Despite the official announcements of ceasefire on both sides' part, the terrorists keep shooting at our positions while enemy snipers hunt for our fighters trying to provoke the Ukrainian military. That is why the activities carried out by our counter sniper teams need to go on until the last occupier's boot withdraws from our homeland. That is the reason why support our fighters and are going to proceed with this as much as we can. We urge you to participate in the I Am Sniper project, as it is your assistance that results in ultimately pacified terrorists and gets converted into our fighters' saved lives. Dear friends, come join in as much as you can, too. This is truly essential.