For more than a month one volunteer-fighter worked alongside Ukraine's military, collecting detailed information on the whereabouts and proper use of equipment and devices delivered to the military by The People's Project. Roman, a soldier, doubling in the role of auditor talks through the positive and negative results and finds despite the situation, Soviet attitudes and bureaucracy still exist in the Ukrainian army.
What prompted the audit?
The People's Project has for more than a year has been attempting to meet soldiers' needs. Earlier, the charity (see footnote 1) helped individuals directly. So, how it worked was a fighter would come to us or call and say he needed a sight. Yes, we delivered and in return he was to sign documents proving he had received the equipment. We, of course, never said problems would not arise.
What upset us – equipment was taken away, and the documents remained unsigned. Here I am now (at the time of the audit) calling superiors, saying his man was given something, please sign the documents and put it on record. In response I get: "Yes, of course, directly from the fighter and will show that this equipment is still in working order." However, another reality soon became clear, the device might have been "acquired" and delivered elsewhere,  or even, was no longer in service.
We realized this system did not suit us and began to work directly with military units. Today we require signed documents from the unit (in fact we've practiced this from the outset of the project) and ensure the gear is recorded. Before that, we should receive from the unit an official application with an official stamp. We can no longer just provide equipment to a specific fighter just because experience has proven he may not fulfill the documentary requirements and record receipt of the gear.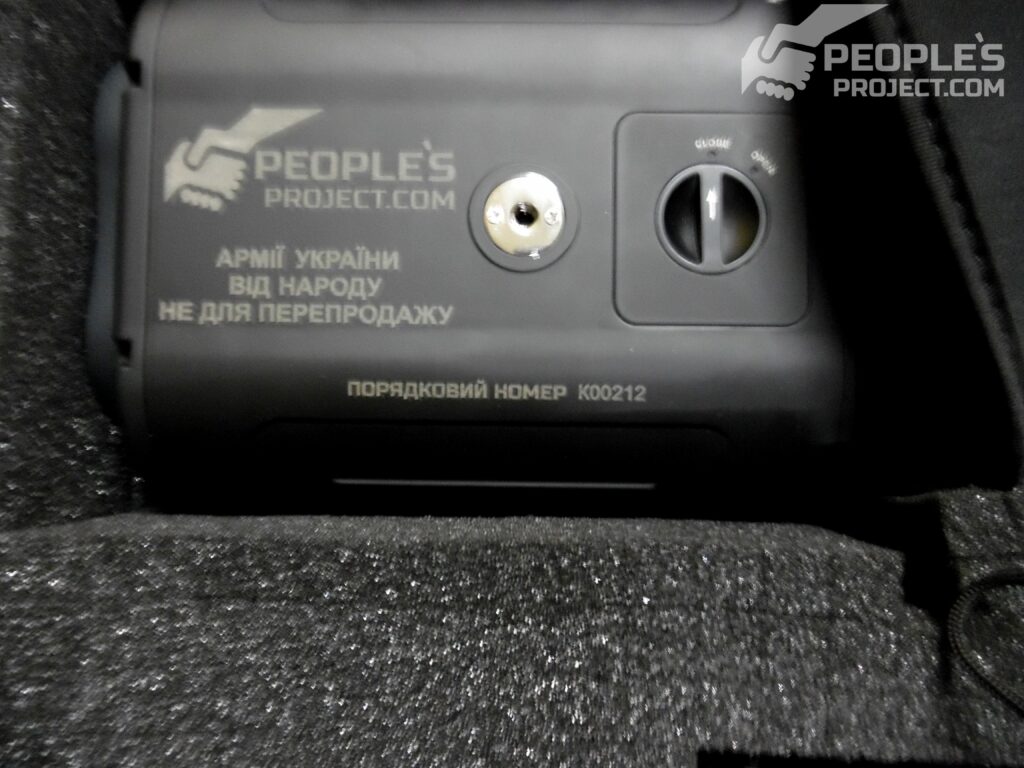 So was a lot of equipment lost before you streamlined the process?
No, absolutely not! Rather, they were exceptions to the rule. When I had to record the gear had gone to "the land of the lost," it became a question of the reputation of the military unit, that we have cooperated with. We are faced with the fact that those who do not sign the documents and talk of many equipment losses, are unreliable and we stop working with them.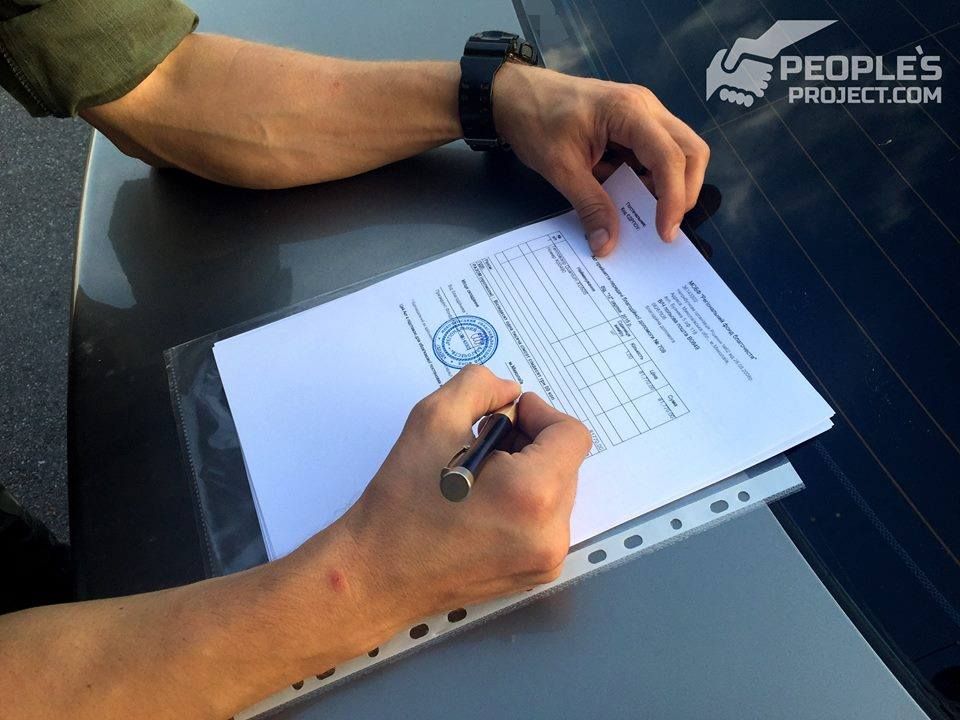 Was there any action you could take in such situations?
In legal terms – no. Because from a legal standpoint it was very difficult to prove that we had delivered a specific piece of equipment. Although military prosecutors believe such things should be checked. Again, I repeat, it becomes, firstly, a question of reputation.
Were there many incidents of dishonesty uncovered during the audit?
Not as such. It was sometimes difficult to find a device and whoever you asked – no one knew. When you called whoever the gear was passed on to, then you quickly knew it was not delivered and in the hands of another soldier.
So that did happen?
There were a couple of cases of people not receiving gear, and instead it was passed on to their colleagues and when I found those devices, they had simply kept quiet. The moment  you come to a location on the front, to the part where I plan to conduct an audit, a war of words can erupt.
That happened when I found the unit or platoon and asked: "Guys, are you on the list of drones submitted." In reply: "No, this is the first time I've heard about this." I begin to make a sly call to a "deputy of logistics", but I ask him again, and again in response: "What drone? I do not know."
Then call the office and ask for the phone numbers of the people who it was personally handed to. I called them and find out they are on rotation. Thus, they do have the drone. I have to ask, "Why isn't it in the ATO zone?"
I get to know that there are no more pilots – anyone to fly it and these guys are the only ones in this military unit trained. They spent time at the front and now have come on rotation. We discuss all this, I propose, I immediately sent a photo report. I emphasize in it – yes, there is a drone as there is a photo report, and I personally have seen it.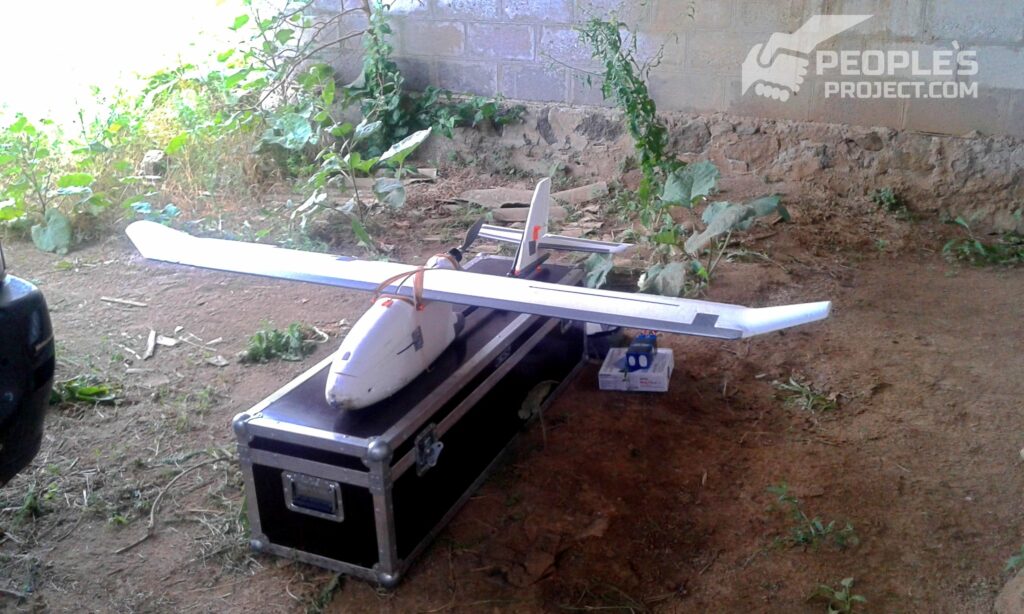 What other problems arise?
Other examples are different, a unit should have three imagers and two sights. I say – "You have some of them, but did you disassemble – yours or yours?"
We also have had, which is important in tracking, engraving etched on devices since the start of this year but we have helped for more than a year. Thus, if a device had been delivered before the start of the year, it can not be identified solely by the labeling, only if it fits our description. Recording those with no distinctive marks does, however, happen. But of the three I saw one. So, where's the other two? They say to me that someone was given an order and asked for them.
Another problem could be that one team or military unit may be scattered up to 20km along the line. Only occasionally are some military units in one place.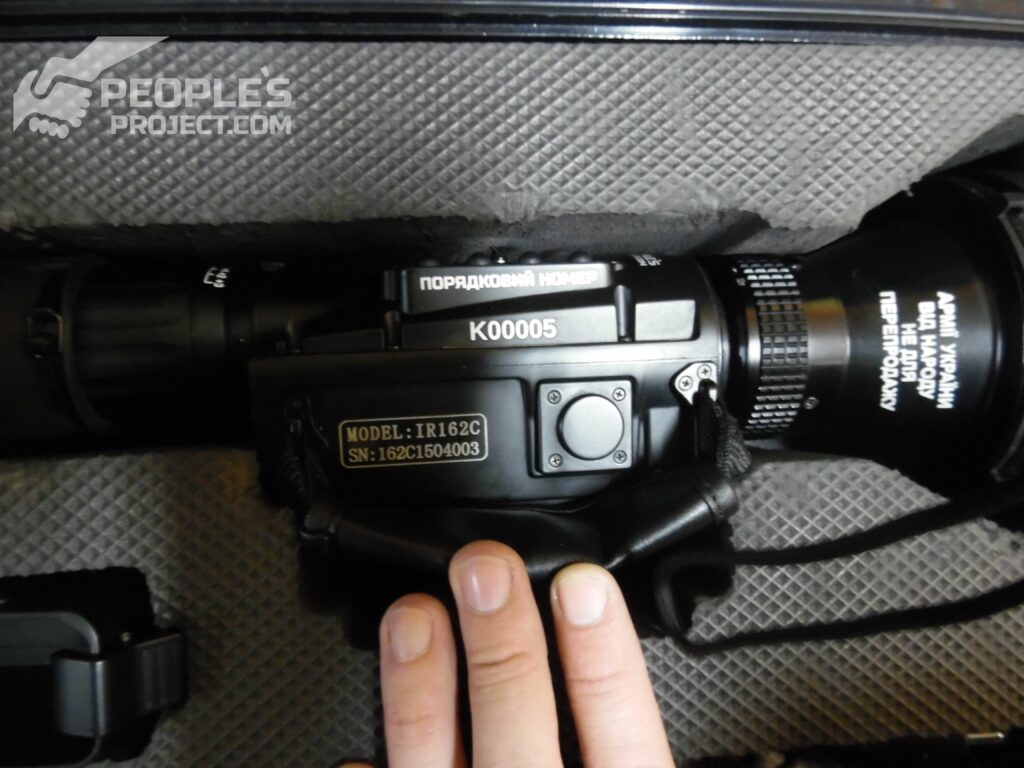 And you completed this audit yourself?
It was planned that it would take 10 days, I and finances allocated for this time. The problem is to move freely in the ATO zone, I had to get permission (I am still mobilized in the National Guard fighter battalion named Kulchytsky). To go as a volunteer was also a problem because of trying to get past checkpoints into "the zone". So for a long time I was waiting, then I asked to go on rotation. When the decision was made, my commander agreed and gave me a green light into the ATO zone and I could move freely.
Your commander was understanding?
Yes, he understood the importance of the audit. He found a vehicle and allocated a soldier to act as driver who traveled with me. The People's Project paid for the car's running costs, the army did not spend money on this mission. We left the command post, stopped in Artemovsk, and from there began to travel to other places. The biggest problem was to find out where military unit's were located, because this information is not passed on to us, is not available through our channels, or through the ministry.
How did you find out?
Like the "dart" method. We went to a checkpoint and asked them if they knew who and where – basically they only knew who is nearby. There is little information but we slowly learned where units were located.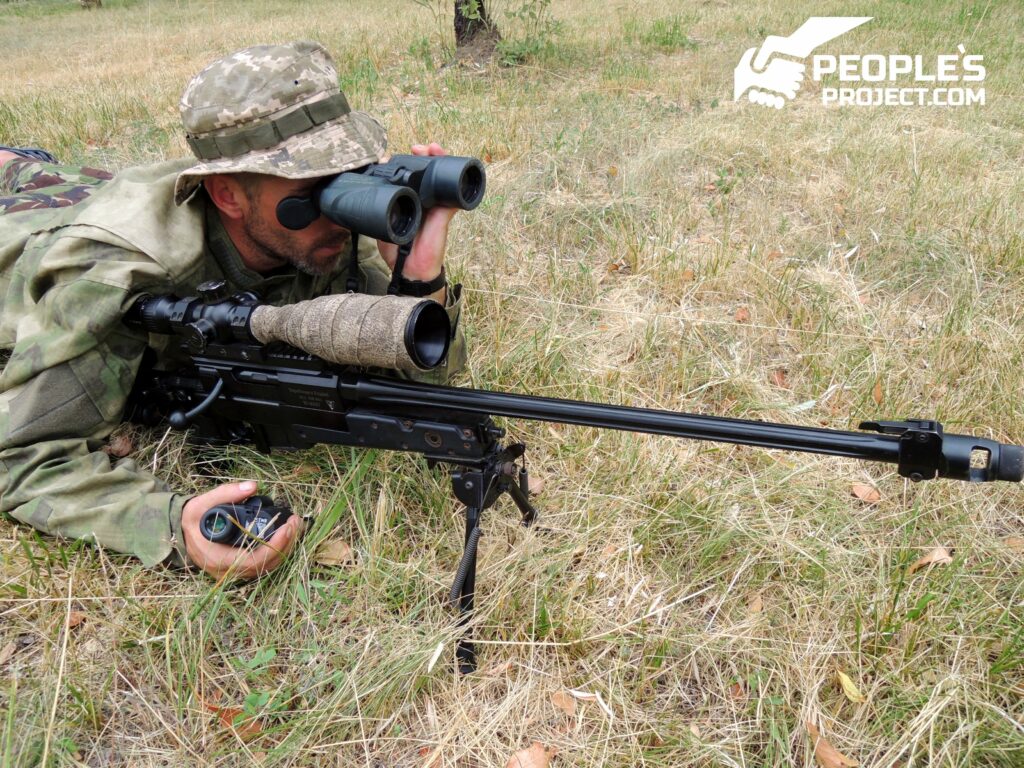 Perhaps the first place to go was to a military unit stationed further back from the front line, find contacts and then immediately go and confirm the presence of equipment?
Yes, I shook-down all troops we passed for information as to the whereabouts of the material assets which we had delivered to them! The answer was: "At the front, all at the front line." I was confronted with a lot of indifference. It turns out that no one wants to take responsibility, because it is expensive equipment and if something happened to it or in fact there is no equipment, they also need to be answerable for this. Accordingly, to take responsibility is to say: "Yes, I guarantee it is here", which nobody wants to do, everyone avoids the question and says that everything's on the front. And you arrive and it turns out that everything has been left in rotation or is with the unit.
When is the equipment recorded on the balance sheet?
When it is recorded on the balance sheet, then according to our internal regulations it specifies that the recipient is a responsible person. If a fighter passes our regulations, he has stated he is financially responsible and fills out an internal receipt document and a delivery document when he goes on rotation and passes the equipment to another soldier. If the equipment is not on the balance sheet, there is no way to trace it or where it being used, we just have to stamp a document saying it is "MIA".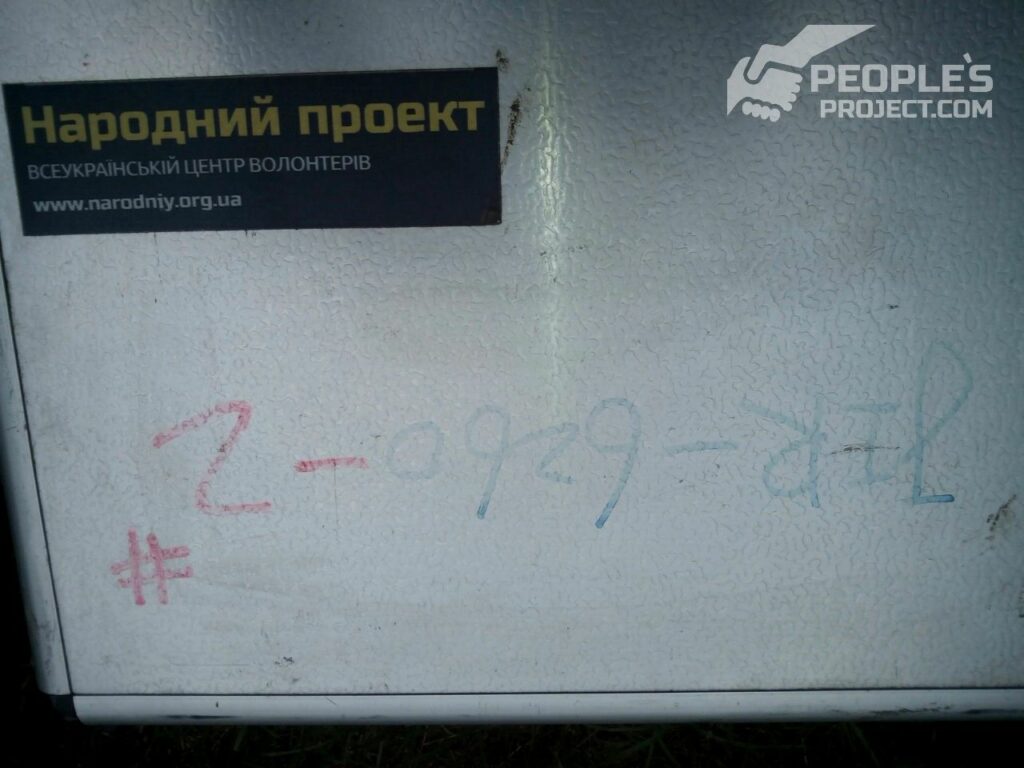 What did you identify as the biggest problem during the audit?
The worst is when equipment is "gathering dust" in the army, but not used on the front. Generally, anyone who signs the documents is responsible. But it is only at the delivery and receipt stage. And internally the equipment is distributed by the military, however I rarely saw that commanders were getting involved. These people think they close to the Almighty, they do not meet or speak. with you. This responsibility was usually handed to their deputies.
But this is the "administrative" level – people who are not on the front line?
Yes! They do not use these devices, yet the logic is they should distribute technology on the word of the commander rather than communicating with units located directly there or leaving the zone ATO. With respect, they need to communicate more internally.
Unfortunately, this is a system inherited from Soviet times. But our reality is in only 20 cases out of 100 is it working smoothly, eventually we'll beat out this system of control and reach them. If the military unit does not follow the delivery procedure we simply shake hands and say "thank you". But what do you do? It is down to to our own discretion in many ways.
Maybe "name and shame" individuals and units in the media? 
You know, it is difficult, I don't see the point in negative publicity. It is better to push for a change in the situation – and that will take work. They just need to wake up and understand we are not enemies, but colleagues. And rejection of the agreements has consequences. Because, after all, we represent the people of Ukraine. And you can imagine the situation: I say a particular General has lost track of a sight, and go to the media. And tomorrow he proves the sight is in use at the front and brands me a liar.
And yet how to resolve this situation?
Agree that as soon as equipment is handed over we should, if the system becomes routine, hear back "yes, delivered". I would like to say once again – this issue should not be an issue if everyone is in agreement. We did not have the goal of condemning, or, so to speak, "naming and shaming" particular officers. But at the same time I believe when we make a delivery, we check and make sure that everything was clean, transparent and fair.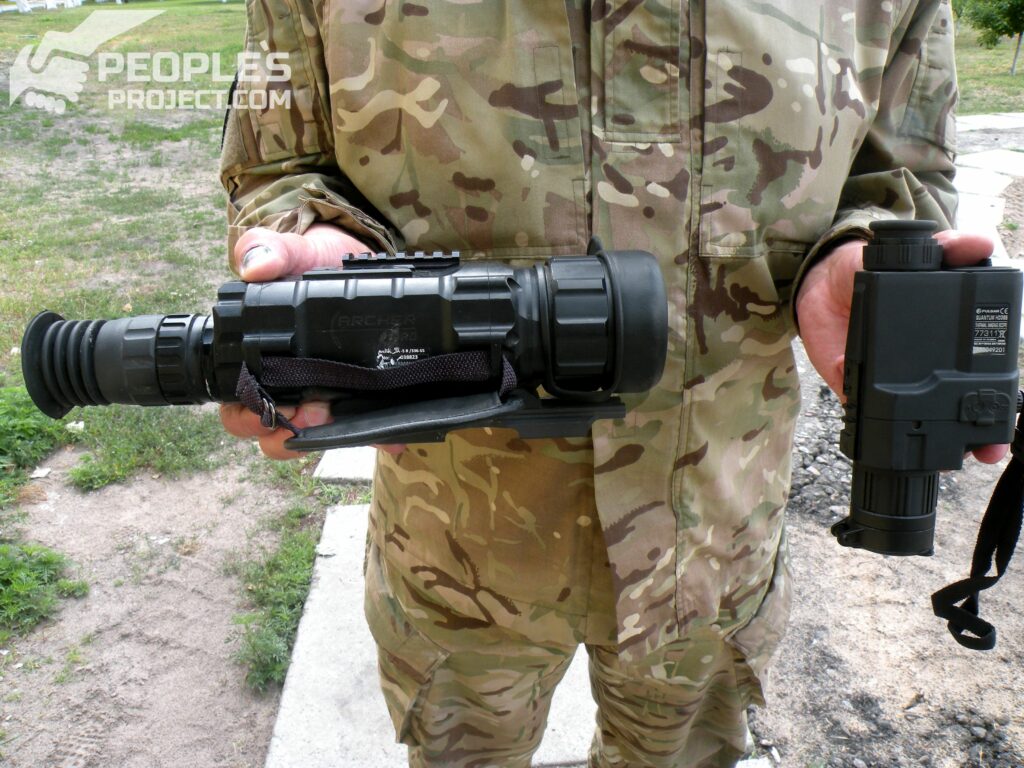 How did fighters respond to your audit?
Basically, everyone said, "well done, this must be controlled". It is that soldiers who were directly given equipment who became a little nervous when questioned. But they also perfectly understood why it was done. I heard no one say "what you are doing is bullshit."
———————————————————————————————————————
1 Mykolayiv Oblast-based charitable foundation "BLAGOCHESTYA Regional Fund" is a charity which is an instrument for collecting funds allocated for the initiatives of "The People's Project".
——————————————————————————————————————–
The People's Project reiterates the performance audit is not limited to one raid, there will be more checks in the future.
In turn, the volunteers are hoping for the understanding of the military and ask them to contribute fully to building a transparent system for the transfer of equipment. Together we will win! Glory to Ukraine!
——————————————————————————————————————–
We also calls to on any concerned persons to take part in our fundraising. Details of our projects can be found by following this LINK