Description
Why is it important?
The volunteer battalion "Myrotvorets" was created May 9 2014, as fighting in Eastern Ukraine intensified. The battalion includes military who served in peacekeeping missions and fighting in other hot spots in the world. Also enrolled are former law enforcement officers and special units. At the time of its formation it was one of the most professionally-trained Ukrainian battalions.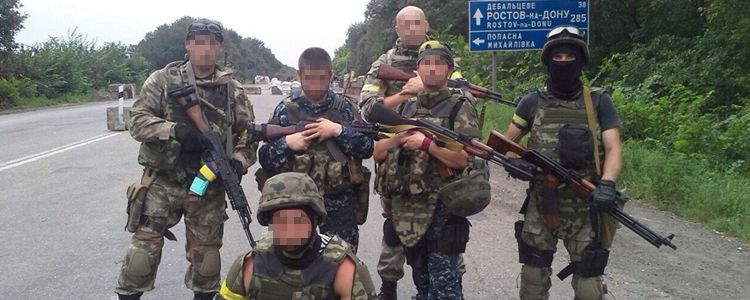 Video of "Myrotvorets" battalion training

The battalion's first taste of intense battle began on July 11 when the fighters of "Myrotvorets" began to suppress the enemy's push in Sloviansk. Within a month, together with battalion Donbas, they were fighting for Popasna. Although Popasna was not won back, fighters of "Myrotvorets" managed to repel separatists from Dzerzhynsk and hold Horlivka about a month, leading military patrols and helping the civilian population.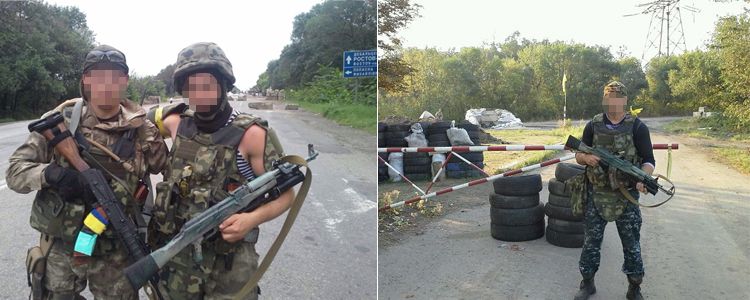 In late August, "Myrotvorets" received orders to go into another hot spot, but where exactly – was not reported. After this order 60 personnel from 150 wrote statements asking to be released from the battalion, and those who remained moved in to active combat in Starobesheve. Having held that position overnight they received from military headquarters orders to support the withdrawal of fighters from Ilovaisk. The battle was to become a cauldron.
As a result of the military operation, the fighters of "Myrotvorets" were surrounded by Russian troops at a distance of 50 meters and were without the support of artillery. With "Myrotvorets" was the battalion Donbas, with whom they spent five days under constant fire from Russian and Chechen mercenaries
On August 29, the terrorists offered to surrender and promised that our fighters would come out unscathed. However the terrorists had one condition – to surrender their weapons. The Ukrainian soldiers refused.
On the sixth day, commanders agreed on the green corridor. "Myrotvorets" was the last of the divisions that came out from Ilovaisk, but 15 kilometers from Ilovaisk they came under mortar attack. As their column moved, the "Myrotvorets" fighters saw many dug-in T-72M Russian tanks, as well as a large number of armored personnel carriers and infantry fighting vehicles.
Travelling out in two columns, each of which contained about 50 military vehicles, the enemy began firing, but the fighters "Myrotvorets" suppressed the offensive.
One of the fighters, despite being injured found and saved 10 of his colleagues, with whom he fought arriving in Komsomolske in a day. For this feat the soldier was awarded the diploma "by doing thorough service".

Where does the money go?
The "Myrotvorets" unit is currently stationed near Horlivka and is subjected to active shelling from the enemy side, despite the Minsk ceasefire agreement. A lot of technical equipment belonging to the unit was destroyed during the fighting, so now there is an urgent need to replace the gear that will help Ukraine's defenders to carry out military orders effectively and efficiently. The guys have shown their concern for the future of Ukraine and are in need of your help. And so now it's our turn to show that we care about the future of Ukraine's defenders.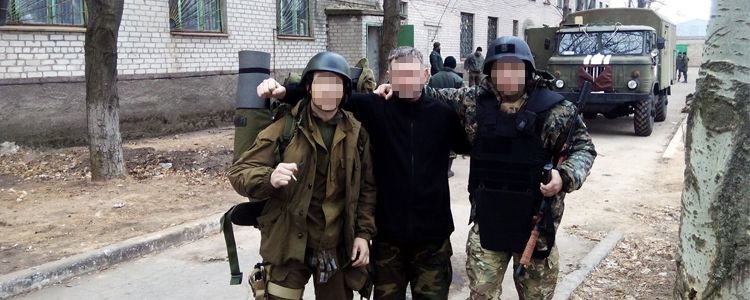 13

August

2015

Project budget decreased by 4 851 UAH. Lower price for pouches was found

22

July

2015

Project budget increased by 142 449 UAH. Increased demand for pouches and

01

July

2015

Project budget increased by 13 887 UAH. Increased demand for three video cameras.
Optical equipment

Archer TMA-55M-640 thermal imager
171 000 UAH

Pulsar Forward DFA75 digital night vision attachment
140 350 UAH

Japan Optics MPZ-SF 4-16x50 sight
21 210 UAH
Sight without backlight, 14x zoom

Bushnell ET6245F 6-24x50 sight
63 558 UAH

Thermal weapon scope Guide Infrared IR162B
161 000 UAH

Pulsar HD50S thermal imager
165 600 UAH
AK tuning

HOLOSUN HS403A red dot sight
67 949 UAH

12 000 UAH

3 159 UAH

2 106 UAH
Equipment

Global Vision Weaver tactical glasses
8 490 UAH

Oakley summer tactical gloves
14 250 UAH

42 720 UAH

11 280 UAH

9 360 UAH

36 080 UAH

3 008 UAH

496 UAH

10 320 UAH

Pouch for combat application tourniquet (CAT)
5 880 UAH
Other

566 UAH

450 UAH

Combat application tourniquet (CAT)
13 524 UAH

378 UAH
Panasonic HC-V530EE-K camera
6 400 UAH

6 082 UAH

447 UAH

DN 56 mm Cover Ring Adapter
12 000 UAH
For Pulsar Forward DFA75 digital night vision attachment

SCTM-16 30mm tactical low weaver mounts
1 165 UAH

Stand for DShK-type machine gun type
19 040 UAH
Totally:
1 009 865.00 UAH