This story began a year ago. The misfortune occurred last autumn, a few days after an enemy gunshot hit Vadym. The guys fought at the same unit: Vadym as a machine gunner and Mykhalych as a highly skilled sniper.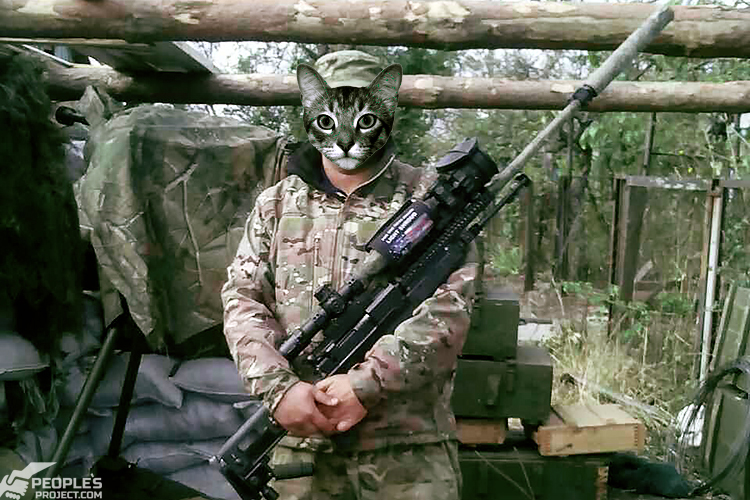 Finally, the guys had driven the terrorists mad. The enemy targeted each of the limited possible positions taken by our snipers so densely that they could not raise their heads: a couple of shots done – and an RPG rocket hits the loophole immediately. But our guys managed to work even under these circumstances. Eventually, to shoot their waspy rivals the Russians called in a group of well-trained professional army snipers.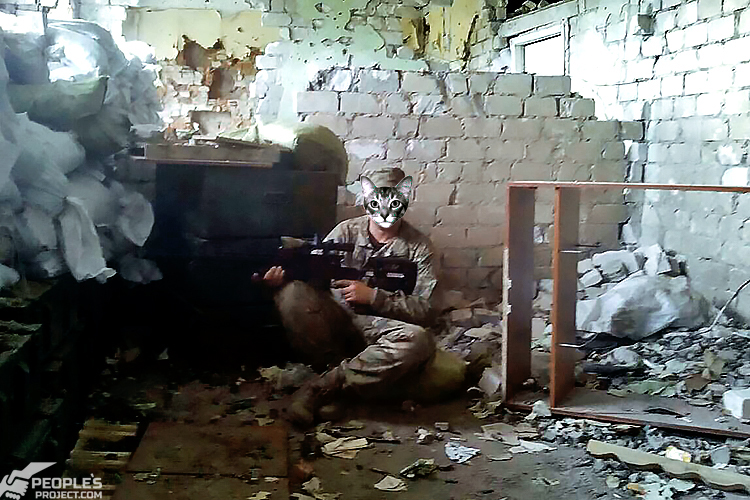 An enemy shooter was aiming in the face, and one of his shots proved accurate. It was Mykhalych's scope that saved his life: the man would have been dead already lest the bullet hit the scope's fastening, broke its bars, ricocheted and hit him on the shoulder where split the humerus and stuck in it. The head got injured as well: the fastening split into fragments, and a cluster of these splashed straight into the face.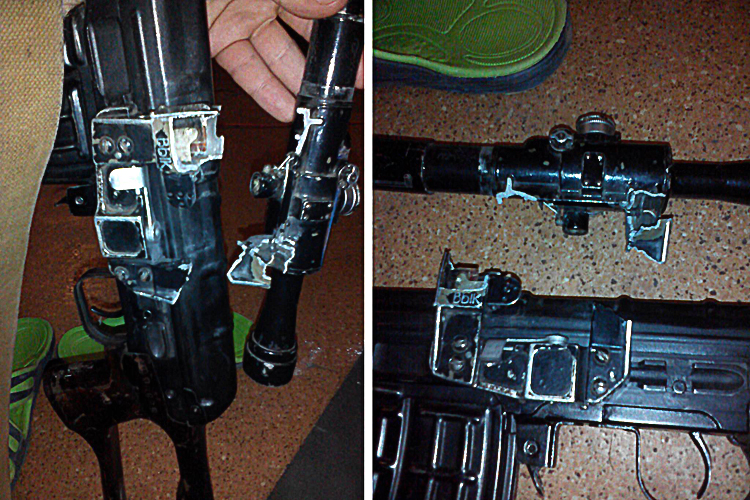 Bleeding Mychalych was transported by a helicopter to the Mechnykov hospital at once. Surgeons removed the bullet from his shoulder. One splinter injured Mychailych's eye: there seemed no hope remained but doctors managed to do the impossible and saved his eye. We understood that the unit's positions weakened due to the loss of their sniper. That is why having heard the news, People's Project's permanent donor immediately bought another powerful thermal imaging scope worth a quarter of a million hryvnias. The rifle equipped by this scope started its work in the forefront in the hands of other sharpshooters immediately.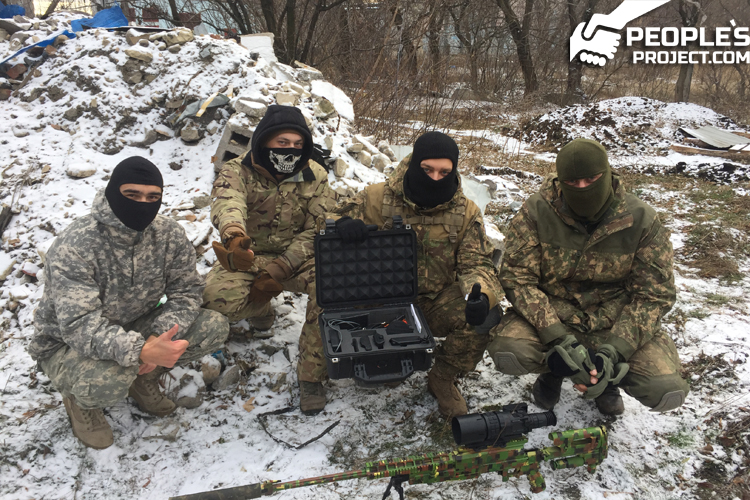 ТMeanwhile Mychalych underwent his time-consuming and complicated treatment. On recovery the man took up his rehabilitation meticulously. He completed a rehab course in Poland and then persistently trained at home. Over time he passed medical tests, got an admission and… came back to the Army. Doctors convinced him not to return, trying to prove that neither his arm nor the eye are well enough and can hardly restore back to natural functionality. Everybody tried to withhold him either saying he had served enough or asking whether he was lacking military awards. Many persuaded him to think about his family and kids. But Mychalych remained adamant: a volunteer since the first days of war, now he decided to join the contract service to fight until the ultimate victory.
Today Mychalych is at a military ground undergoing retraining. In a short time, he is going to join his comrades at the forefront. A new accurate rifle with a new powerful scope wait for him there. It was you who assisted in equipping the experienced sniper's working tool up-to-date: we bought all necessary stuff on your donations made within the Rapid Response project. We are grateful for your benefactions but urge you not to stop as the war is still raging, and more our fighters on the forefront need modern gear. And the victory is becoming closer thanks to our combined efforts.