US military equipment arrived to Eastern Europe. According to official statements, such a large-scale redeployment is performed to ensure the security of NATO member states on the eastern flank of the alliance, and to stop aggression of Russia. It is reported by the TVN24.pl Polish media. German edition Bundesdeutsche Zeitun published an article with a straightforward title: "US unload tanks in Germany for a war with Russia".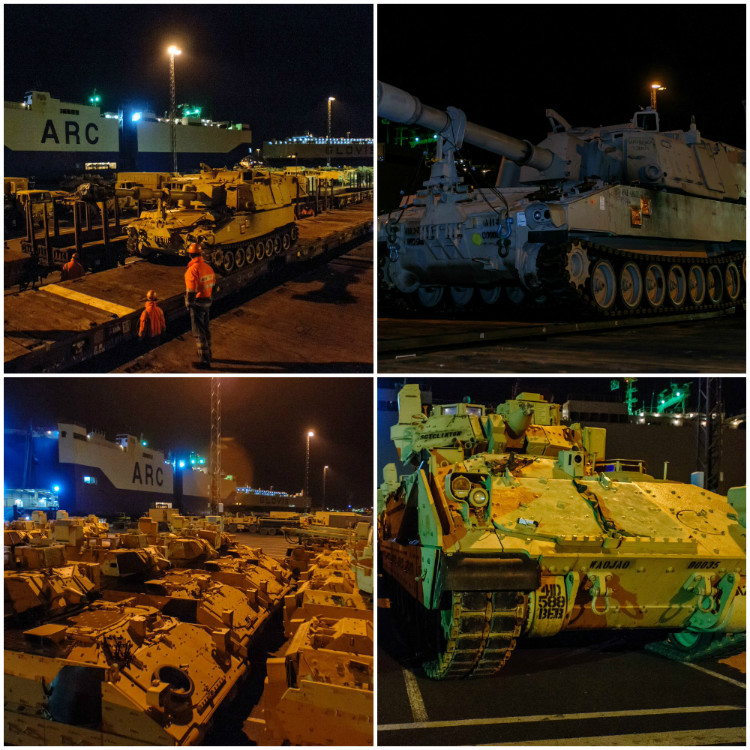 First part of American steel horses arrived to Europe  
The magnitude is truly impressive. Almost 3,000 pieces of weapon, including tanks, artillery, trucks, along with 4,000 US soldiers in 3 military transport ships arrived to port Bremenhafen in Germany to depart to Poland from there. This is the largest relocation of US military to Europe since the Cold War.
"US military published a photo of unloading of tank M1 "Abrams" on Polish soil. This is not the first such vehicle in Poland, but this is the first tank brigade, that is redeployed by NATO to east," – published the TVN24.pl Polish media.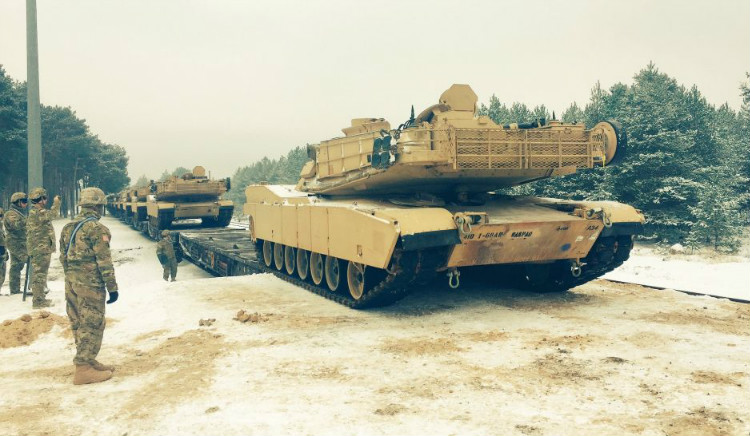 American tanks rolling onto Polish soil
On official Twitter page of 16th Brigade of Material and Technical Support of EU published a video, that shows unloading of American tank.
#HappeningNow American tanks rolling onto Polish soil! #KnightsPride #Readiness @USArmyEurope @SECARMY @GENMarkMilley @UnderSecArmyPA @NATO pic.twitter.com/xbOcn72wOK

— 16th SB (@16thSustBde) January 9th 2017
Unloading of American tanks from the transporting platforms is performed according to the law.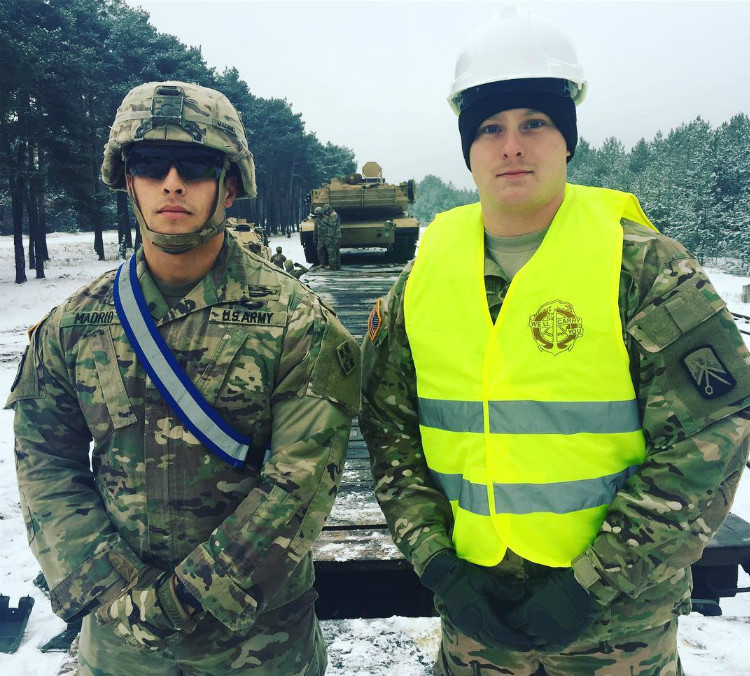 Everything is under control. Tanks will be delivered to the destination soon US Brigade General Camper proud of Polish and German soldiers, who helped to transport tanks. Logistics was arranged professionally.
The biggest part of armored brigade, which will strengthen eastern flank of NATO in terms of Atlantic Resolve operation (so called "Atlantic determination") will be stationed in Poland. The headquarters of Brigade Group will be in Poland also.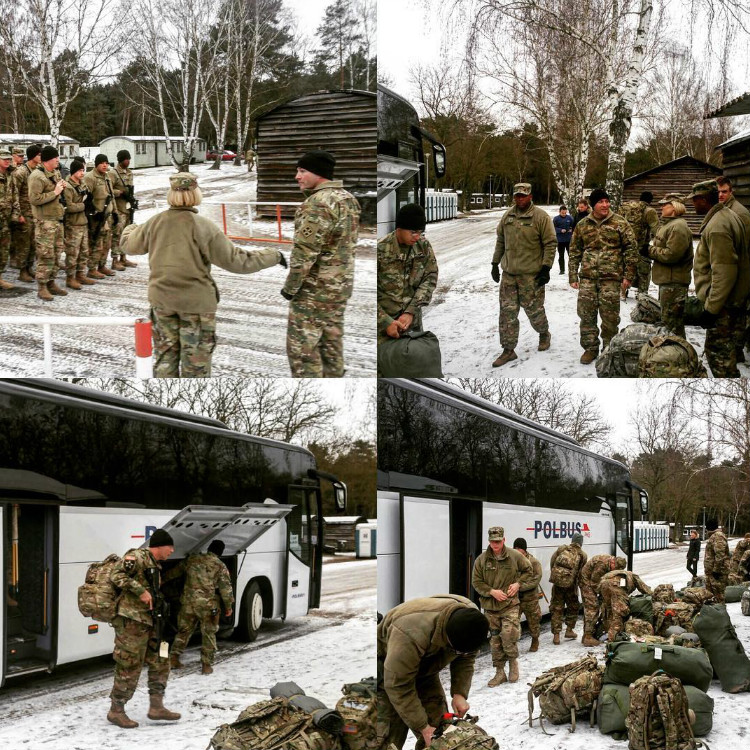 Unprecedented activity of US military in Eastern Europe is a logical step of America in response to the threat of Russia. The whole civilized world see the true face of Russia, which is covered with mask of peacemaker. Military strategists are not going to wait until the so called Russian liberators come to Poland or one of the Baltic States.
According to the report of the National Council of Intelligence, right now possibility of World War is the highest since the end of the Cold War between the US and USSR. That is why in 2017 the Pentagon will allocate nearly four billion dollars to finance military operations in Europe. This is the evidence that Russia is №1 threat fro the West.
Into confrontation between United States and Russia also involved Ukraine. After all, if a big battle happen, it is Ukraine, who will be main battlefield of collision. Ukraine is already involved into war with Russia. While US tanks unload in Poland, Ukrainian soldiers struggle against an invasion of russian aggressor an the east with their own lives.
Ukraine have no time to wait for "Abrams", that will help Ukrainian soldiers to clean Donetsk and Lugansk from russian terrorists. There is no time to waste. Join The Rapid Response Project to help Ukrainian soldiers right now to protect Ukraine against the invasion.