Unfortunately, today we don't have any good news again. There's been another escalation in the frontline, so we get more and more worrying and saddening reports. Partially, these come from the JFO press center. According to the data provided by our military, since early morning the Russian terrorists have attacked our positions in the Donetsk direction again. The enemy used the 120mm mortars, various grenade launchers, machine guns and small arms.   
In addition, the opponent has hit our truck using rocket-propelled grenade, once again: it happened probably for the fourth time in a row over the past week. According to the initial incoming reports, one fighter has been killed and four servicemen got wounded in the attack. Some postings in the social media inform that today we've got two killed and eleven injured servicemen total. Which of the data is more relevant, we'll be able to find out very soon.
Meanwhile, a tragic news has come from our military paramedics as well. According to the information published by Illia Lysenko aka Hottabych, coordinator of the ASAP RESCUE project, one of the soldiers who had sustained a horrific combat injury, passed away while being transported in an ambulance. Medics have still been trying to save the life of another severely wounded military. A few more injured army men got evacuated into hospitals. Most likely, this data refers to the fighters wounded in the recent truck attack.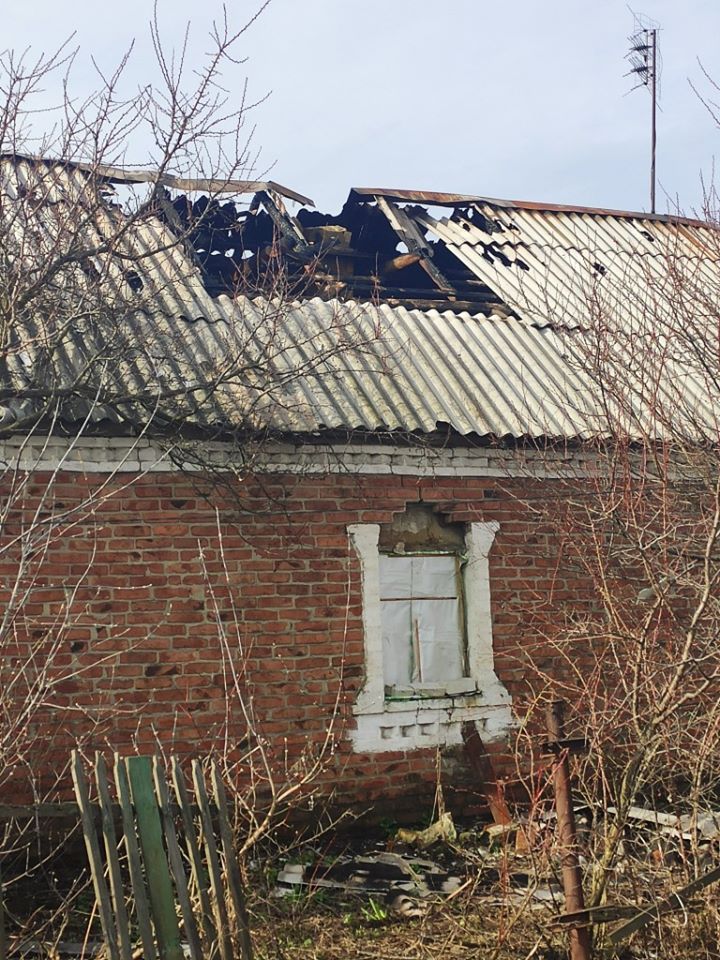 In Verkhnyotoretske, the terrorists sent "greetings" to peaceful civilians in their peculiar perverted way, by targeted shelling a residential area. The houses got hit by multiple grenades; windows and roofs  in eight households went broken, but luckily no one was injured. The fire that started as a result of shelling, was put out by military men together with rescuers.
Despite everything, the overall situation still remains under control of our troops. At this point, our army responded to the terrorists' attacks quite adequately having suppressed their fire activities. Some reserve units have been moved forward and got ready to further deployment in case of broader escalations. Our military intelligence has been summing up enemy losses.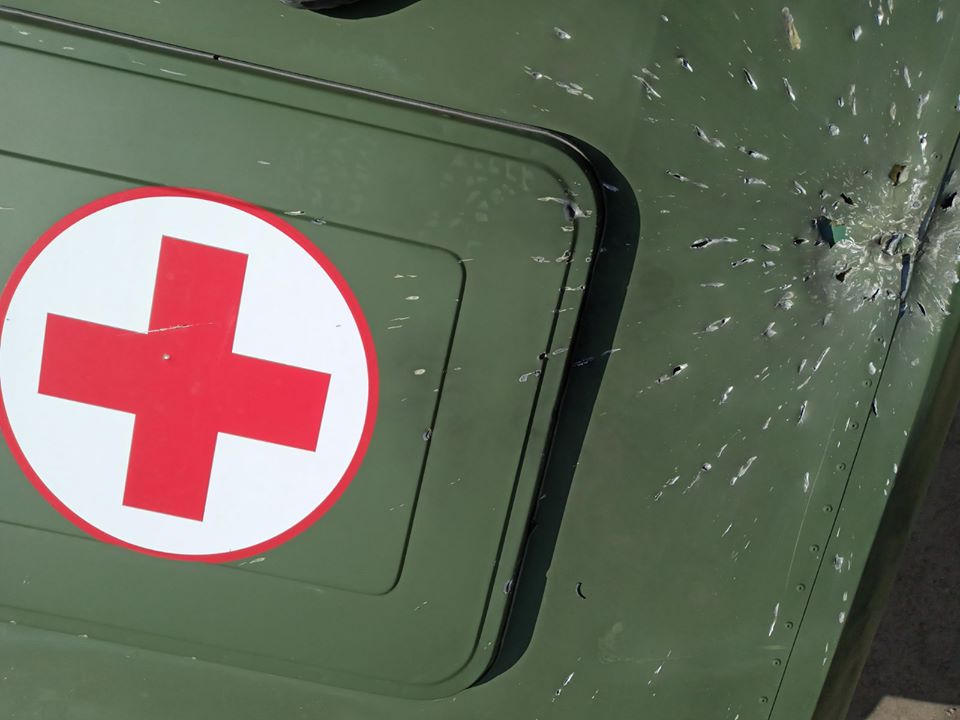 It seems we could have got used to any savagery the occupiers have been continuously doing on the occupied territories. Still, they managed to surprise us one more time: according to the latest information, yesterday the occupiers committed another war crime. In breach of all existing military traditions, international conventions and generally accepted common sense, terrorists attacked our ambulance operated by the 10 Air Assault Brigade. The vehicle that was distinctively marked with red cross signs, has been hit by two VOG-17 explosives. The vehicle got damaged but luckily people remained intact.
Dear friends, at this exceptionally worrying moment, we once again urge you not to ignore both our calls for help and our army men's requests; we kindly ask you to support them as much as you only can. Please feel free to use to green button below: the list of demands under the Rapid Response project is rather long. It includes a quadcopter for the scouts as well as special equipment for co-ordination of intelligence and artillery work; numerous stuff for artillery units and lots of other essentials for our military – everything in favor of our army units. If not the green button, then please support the initiative in any other way convenient for you. The only thing you should not forget is that the war is still on.
Similarly, we don't have to forget who started this bloody war. As well as we must remember for what and whom the best Ukrainians have been dying for.
May they rest remembered forever!