Look here, friends. In the picture below you can see a terrorist Berić Dejan (callsign Deckie), a Serbian mercenary. We rather doubt this loser's talents as an accurate shooter, but at least this is the role accredited to him by enemy propaganda. Right now, the propagandists have sent him to the forefront along with a few russian war dogs, so called "journos" emerging in the hot spots immediately they have felt the smell of blood and death. So, most probably, another squad of well-trained russian snipers has been sent to the forefront in secret: as soon as their work is illegal, all their "achievements", that is accurate shots on our fighters, will be attributed to the losers like "Deckie".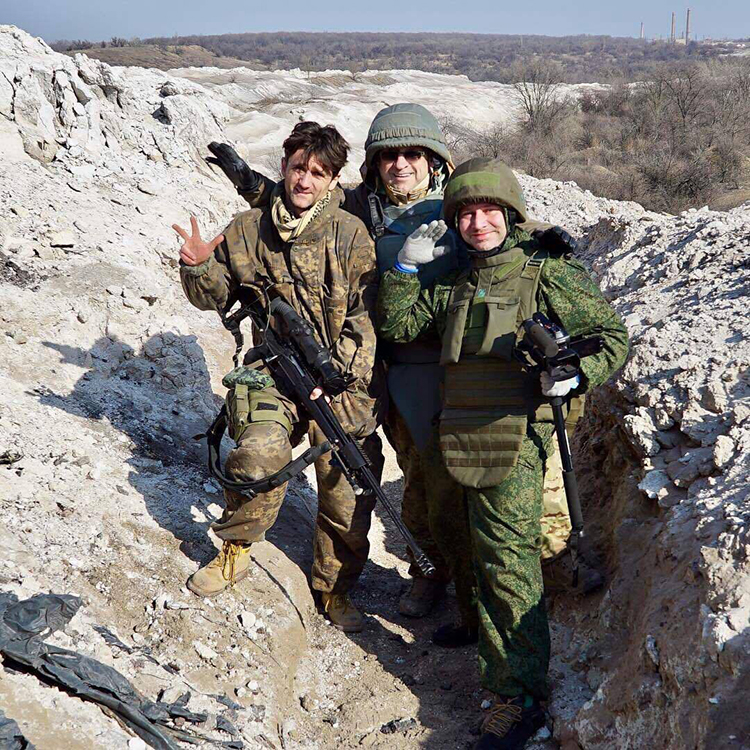 "Deckie" and the supporting media group: the warmongers, russian "journos" who try to build the terrorists' "people's hero" out of the mercenary who soiled himself
And our theory makes sense. About a week ago our Army have made use of the strategic advantages and shortened the front line in Svitlodarska Duha bulge. Naturally, the terrorists did not like the fact they lost control of two Ukrainian villages. In retaliation, they have intensified sniper activities. And on the 25th of November the enemy snipers killed two our fighters near Verkhniotoretske. Yesterday another enemy sniper's bullet hit our guy, too. Will these fatalities become the last ones? We know for sure that another group of snipers has been spotted near Opytne, Bakhmut district, as well.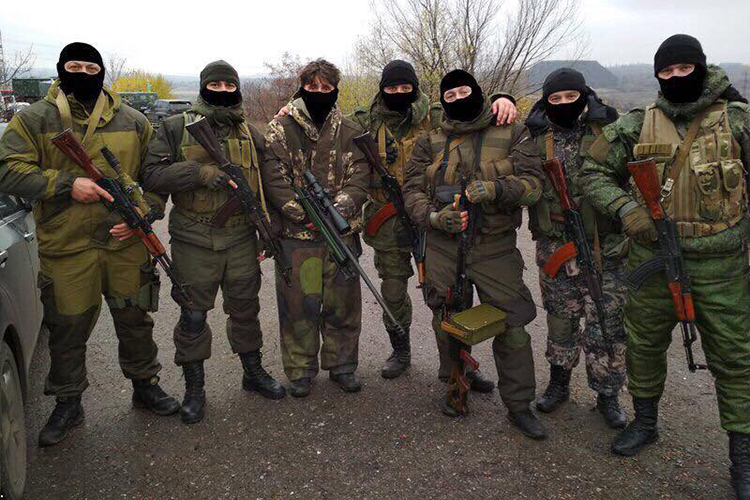 Recently we informed that enemy snipers intensified their activities in the forefront. Russian "Spetsnaz" (Special Forces) fighters who serve as coaches and supervisors to terrorists
But we are concerned about another side of the matter. In the first picture, mounted onto "Deckie's" rifle, we can observe a thermal imaging sight. Still, some rifles possessed by our snipers, lack this gear due to continuous shortage of these. So when our well-trained and skillful sniper and someone like this "Deckie" counter each other in a duel, the terrorist will get the upper hand. That is why the People's Project volunteer center launched a separate initiative titled «Rapid Response» some time ago. Within the project, we accumulate donations from people eager to effectively support the Ukrainian Army, and on this money buy the required equipment including powerful thermal imaging scopes. Right now the request for such gear has been filed to us by a group of our snipers working in the forefront and actively resisting russian occupiers. The better we equip our guys, the more of such "Deckies" likes, as well as their supervisors, will be processed into fertilizers enriching the unproductive Donbas soils. So our appeal is rather reasonable and plain: dear friends, kindly join us and participate in the «Rapid Response» project. As to defeat the enemy we need to consolidate our efforts.