A great opportunity to get a cool T-shirts with The School of Military Divers logo of an excellent quality, with a bright prints and inspiring image. You can be sure, that such T-shirt will attract attention of those, who are versed in a submarine warfare. Also, they fit perfectly. Those T-shirts were made at own expense of the chief instructor of the project, military diving pro, and just a good person Kostiantyn Myrgorodskyi, and he is ready to give them out personally. Be sure, that no one else in the world have this T-shirts. And it is very simple for anyone to get it. You should only follow a small condition.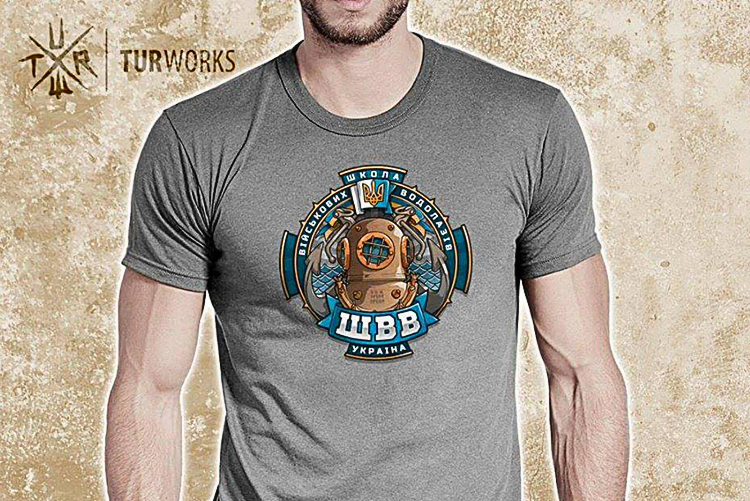 T-Shirts and prints are of an extremely high quality, that will serve you faithfully for a long time
Just recently we reopened The "School of Military Divers. Stage II" Project. Kostiantyn and his colleagues started the second phase of a training of military diving experts. All educational facilities of Ukrainian navy remained at the occupied Crimea. That is why guys launched a volunteer project on their own enthusiasm, in terms of which they prepared modern combat divers. We also show some support to this wonderful initiative. A part of the cost of the equipment and a rent of a sports complex for divers The People's Project covers at the expense of people's donations, collected in terms of the project. Given the experience of Kostiantyn and his colleague instructors, we are sure, it is better to prepare for underwater confrontation with the aggressor in advance, than to wait in pity and tell how bad is the situation.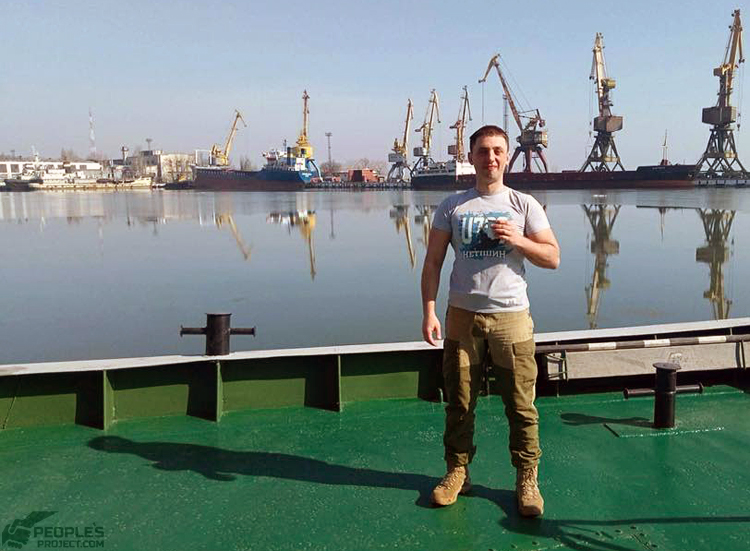 Kostiantyn, initiator of the project, will hand in nice T-shirts personally
A few words about T-shirts. Kostiantyn promises to present one of the T-shirt to every benefactor, who donate to The "School of Military Divers. Stage II" Project more than 500 UAH. The remained amount is limited. Hurry up to catch this great opportunity. After all, it is a reasonable amount to donate to support the divers, who are wiling to protect underwater border of Ukraine. Only together we can protect Ukraine.
A little request from volunteers. To avoid any delays or misunderstandings, please, once you make a contribution to the project in an amount bigger or equal than 500 UAH, go to the Facebook page of the project, subscribe to the news of the project, and tell us payment details in a private message or by mail to [email protected]. In this way we will be able to do everything necessary as quickly as possible, so you can get a superb new T-shirt from divers. Thank you for your support.