Last week in Kharkiv at the "Locomotive" pool, the final of the Ukrainian Cup in aquatic combat (underwater wrestling) was held. And since Kyiv coach Valeriy is our instructor for the project School of Military Divers, and aquatic combat is one of the educational and training basics of the project's scope, we could not miss this interesting event, and thus departed for Kharkiv to file this pictorial story.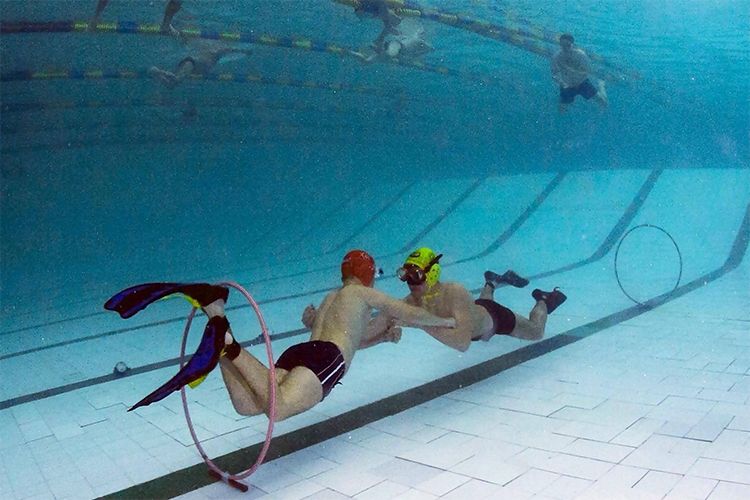 Aquatic combat is a full-contact sport for swimmers and divers, and it is tough. After all, not everyone can withstand fighting an opponent underwater while simultaneously fighting for breath. The athletes wear cuffs with trailing ribbons on each ankle, the winner is the athlete who in the fight rips the first cuff from his opponent's legs and holds it up above the water.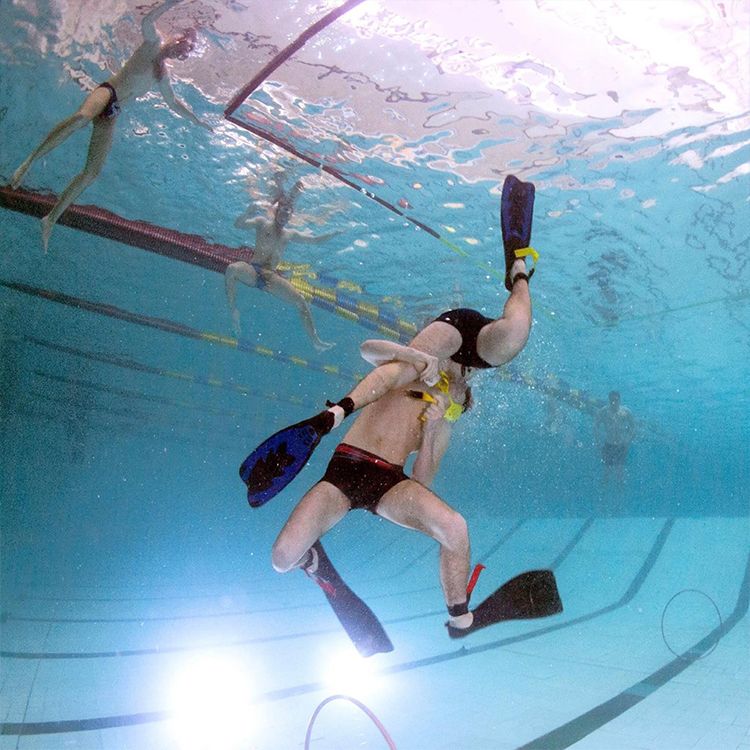 Developed in the late 80's in the USSR aquatic combat is a relatively young sport – the first World Cup was held only in 2012, but its popularity is growing. Aquatic combat is unique in that it essentially has a ready base for training those for whom water is like a second home – divers, lifeguards, sailors. Aquatic combat prepares athletes for emergencies on both water and underwater and prepares them to respond quickly to danger. The ability to swim, use fins, dive for prolonged periods while holding their breath, and keeping their wits about them in an unfamiliar environment, these are the qualities that aquatic combat develops.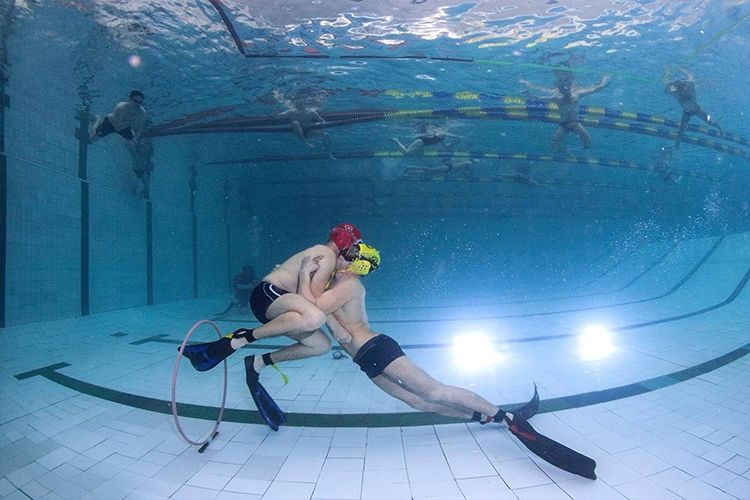 Unfortunately, despite the fact that aquatic combat is an official military-applied sport in Ukraine, training, if any, is sorely lacking. A few enthusiastic coaches train children in groups in Kyiv, Mykolaiv, Kriviy Rog, and Odesa without support from the state. However, in recent international aquatic combat competitions in Tallinn our athletes took prizes. By the way, in Estonia Ukraine's competitors were up against professional combat swimmers. In several countries in the world, including Russia, aquatic combat elements are used for training divers within different law enforcement and military agencies. Unfortunately, in Ukraine this is not the case, but we decided to rectify the situation.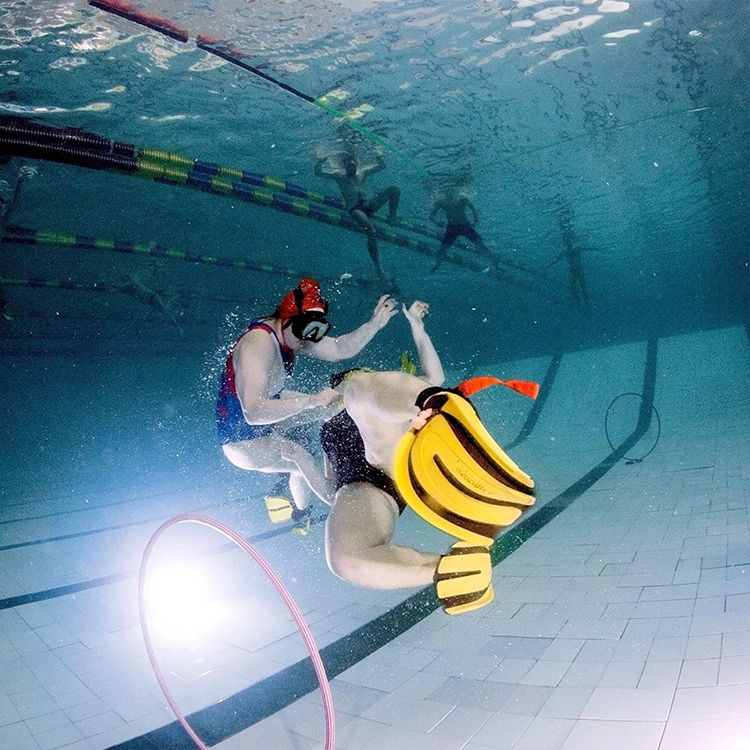 The School of Military Divers project involves the use of aquatic combat as part of the basic training curriculum. Among the instructors are people experienced in aquatic combat and Valeriy Naumenko, who is also the coach of the Federation of underwater sport and underwater activity in Kyiv. Because our project is completely run by volunteers, we express our gratitude to Valeriy and his colleagues, and we will buy children's scuba gear and deliver it to the aquatic combat group in Kyiv. By supporting military divers, together, we also support children's underwater sports, these children are Ukraine's future!
Photos: Serhiy Hlushchenko