Ukraine does have its own Naval Forces. We urge you to remember this fact. The Ukrainian Navy is a powerful force set up to defend our state's interests at sea and protect us against any aggressor threatening us from over our sea borders. Yes, we are totally aware that our fleet's operational capacity is rather small, and material supply matters need improvement. But the principal driving force behind the effective troops in the Navy and Army in general, has always been skillful and brave servicemen whose experience, patriotism and – quite often – pure enthusiasm forms the fundamentals of the entire Naval Forces machine.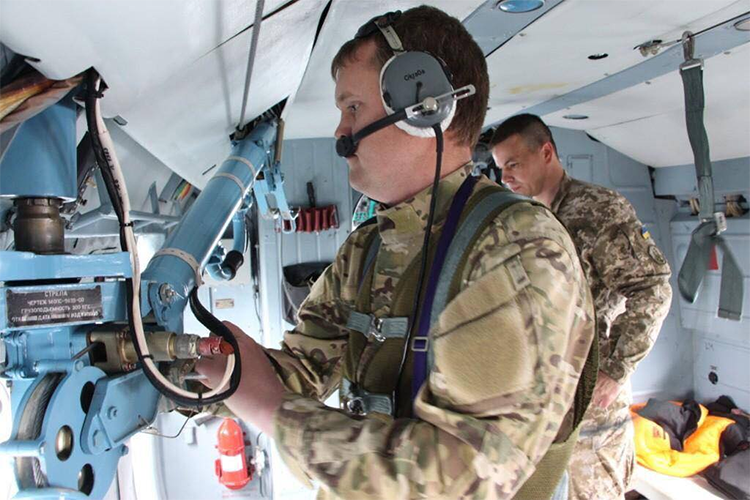 Recently, on the 9th of May, the Ukrainian Navy men including rescuers took part in joint exercises with British military. The Royal Navy survey ship HMS Echo entered the Black Sea as part of her routine operations, and our seamen didn't miss this wonderful opportunity. In the course of joint drills aimed to check and improve the mechanisms of interaction between the naval forces of different countries and, moreover, of co-operation between the armed forces of Ukraine and NATO, the seamen carried out a number of trainings on sea rescue. Conditional victims were operatively found on sea surface in the area of conventional shipwreck, accurately and swiftly pulled out of the water and taken aboard the British vessel. On board of the ship the conditional victims were provided due medical aid. Undoubtedly, there were lots of "God save the Queen" shouts there on that night, both in English and in Ukrainian.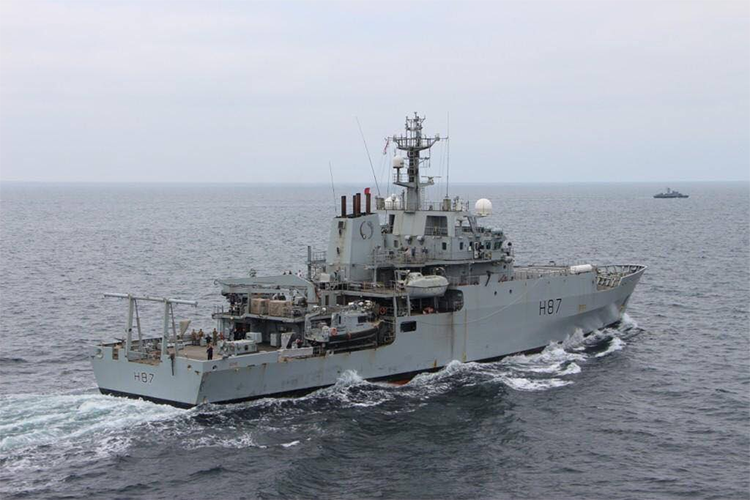 Now to the less pathetic side of the matter. Fighters of the Airborne Rescue Group (ARG) of the 10th Naval Aviation Brigade often take part in such exercises, but also they continuously do their daily hard work on patrolling coastal waters. They are true universal soldiers possessing a number of complex army professions at once. They are parachuters, divers, climbers and medics who have to rescue people in need in any weather conditions, any season of the year, and at any time. But despite their high responsibility, unique morale and bravery that helps them to keep in their service, the guys' equipment is rather poor.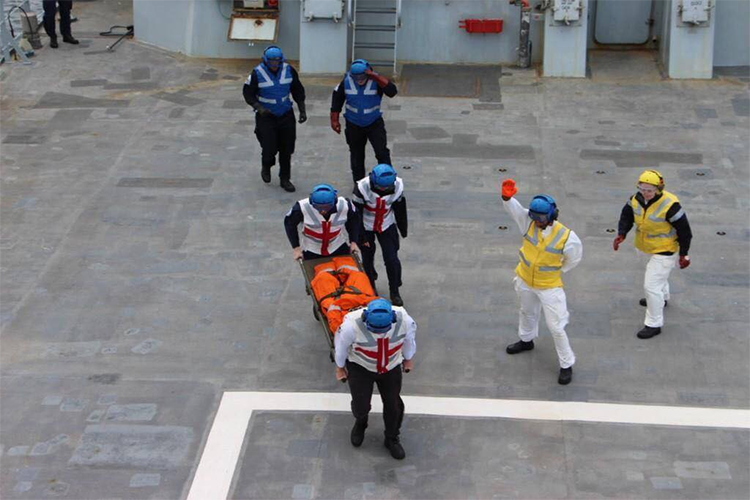 Officially, and according to common sense, they have to work in up-to-day swimming suits protecting them against low temperatures in cold time of the year and against hyperthermia in summer. In practice, they use old Ukrainian suits, shabby and worn out due to prolonged usage and hard work conditions. The time a diver can work in such a suit, is limited by 10 minutes. After this, the diver gets exposed to low temperatures and simply can die under water. Can you imagine how dangerous working under such conditions is? Kind of, dear victim, I'm sorry but I have to rescue myself as my suit is just inappropriate, bye. No, seriously.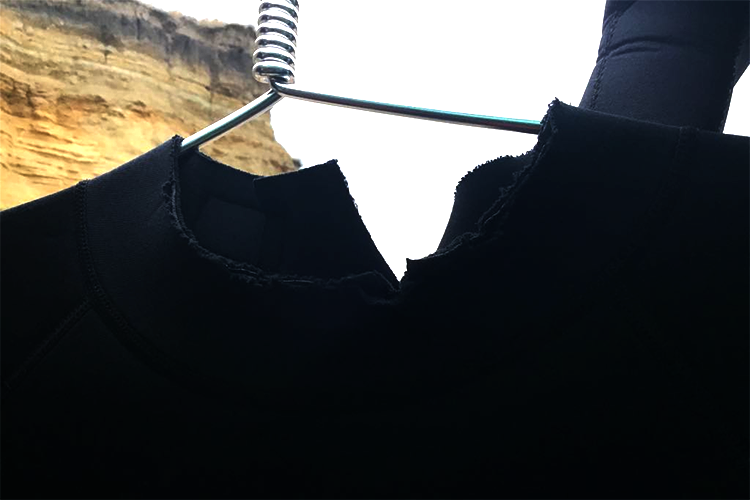 The guys' working outfit. The sea rescues have to do their job wearing these shabby rags. Quite impressive, isn't it?
We may extensively mediate on the reason why the government fails to supply the rescuers with the essentials they need: it can be either due to corruption, bureaucracy, or intended sabotage, or lack of money, or perhaps because of irrelevance, incompetence or indifference of individual commanders responsible for supplies. Irrespectively of the excuses chosen, when we talk about this issue with the guys, they get pissed off in a flash. That's why we do not dwell on details – this is up to certain specialists to overcome this obstacle, and in our turn we just do what we can: we try to raise a relatively small amount to buy the rescue team the equipment they really need.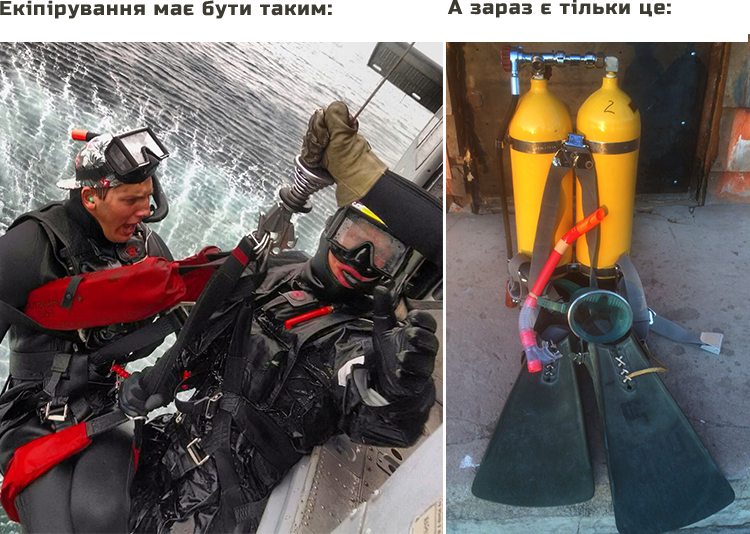 We plan that we'll purchase a special diving suit that will keep a diver warm while not limiting his moves. He will be able to take on a parachute, a suspension system or diving kit depending on their assigned task. We want to provide the airborne sea rescuers with up-to-date dry diving suits that will enable them to work both in heat (they're made of fabric with an air conditioned membrane) and cold (up to 6 hours in water with temperature +2C). They will be able to take on any extra equipment, like a parachute or scuba gear, and MOLLE system will enable them to mount some extra equipment like a first aid kit, a flare gun and other useful stuff.
The rescuers already have one such suit: a while ago, American navy men presented it to them. Still it fits to only one of the guys. The suit is not designed for work in the cold showing low resistance to low temperatures, hence it helps a bit but does not solve all the problems. You probably agree that to equip a whole team with just one suit looks impossible, so together we need to find out a fast and effective way to satisfy the guys' needs. Everything is as simple as it is: certain number of your kind donations, then accumulation of the necessary sum which is not too big, then a purchase – and, as a result, our Navy will get a properly equipped rescue team able to save people's lives at sea without the necessity to take risks themselves. That's why, dear friends, we urge you to participate in the project. This problem may appear insignificant but as a matter of fact it is essential, and together with you we have to do our best to support our rescuers.