To Marinka and the reconnaissance company of the 10th Brigade, volunteers from The People's Project have made another delivery of much-needed equipment. The soldiers received Yukon Pro 10×50 binoculars, a Newcon 6000 LRB range-finder, Holosun Collimator optical sights with batteries and fixings, as well as a Bushnell sight and Leica rangefinder for a sniper.
Financing was provided by The People's Project through donations from people gathered as part of the project Rapid Response. Some items were transferred from other projects and others were provided by our loyal benefactors.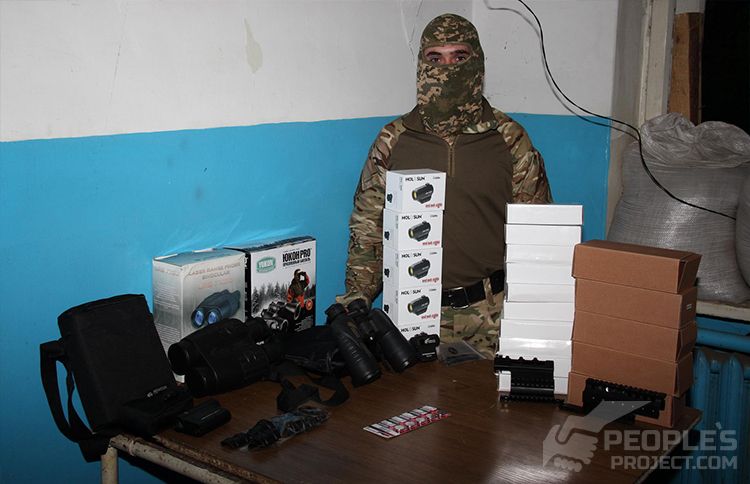 The guys in Marinka are accustomed to daily shelling and constant fire. They constantly have to defend their positions. The transferred equipment will help them effectively repel the attacks of the enemy and keep Russian terrorists away.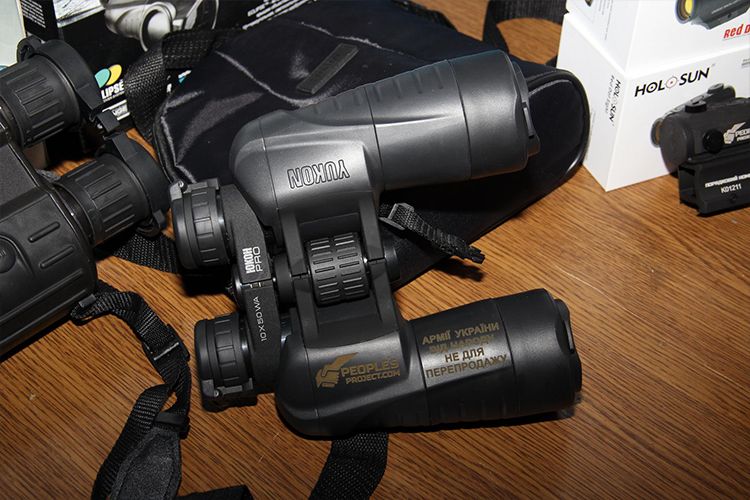 The guys have written to us stating the delivery was very timely, details of which the soldiers will write later. So far, for obvious reasons, we cannot publish photos and videos. However we can assure you that everything we are doing is not in vain.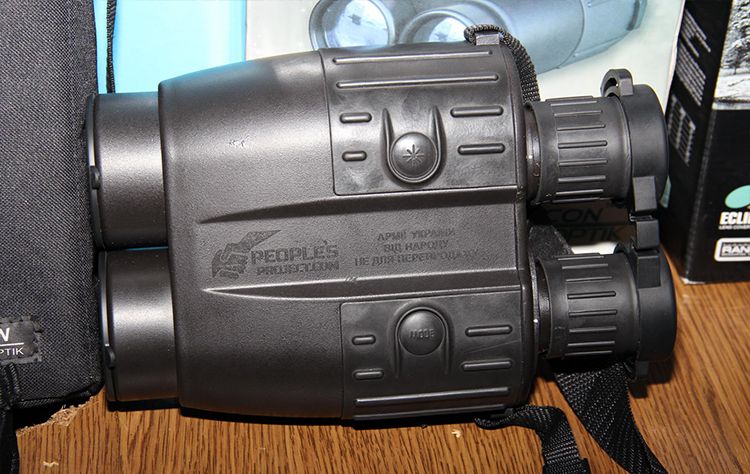 As volunteers, we are glad when our wards display a responsible attitude to delivered property and that helps instill confidence in people to support our projects. Fortunately, that attitude is prevalent in almost all the units we have encountered. Since the order of items before they were delivered took some time, the needs of the unit changed a little. However, the guys did not apply a "just in case" philosophy to non-essential items and we returned with five Holosun collimators with fixtures and batteries. Now these items are up for grabs from the first military unit that requests them.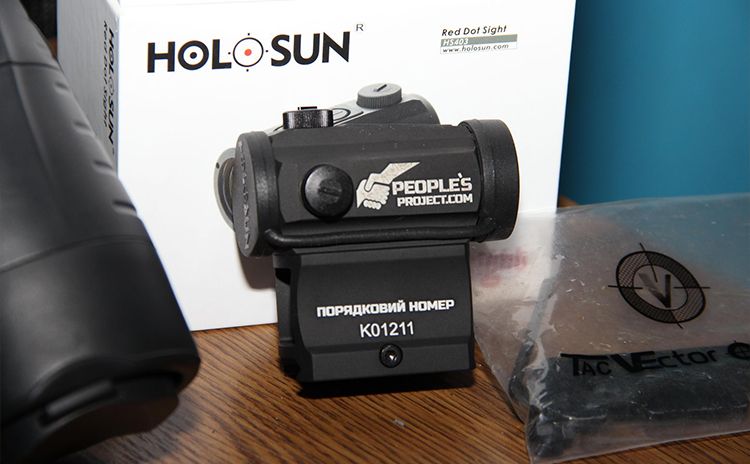 We call on all concerned people to help Ukraine's soldiers survive and win this war. Get involved.