"Kruk, Kruk, you match a shooter's look!". While humming this newly invented song, we are going to tell you (perhaps even boasting a bit) about another part of the transfer we, the volunteers of People's Project, have prepared for a special forces unit.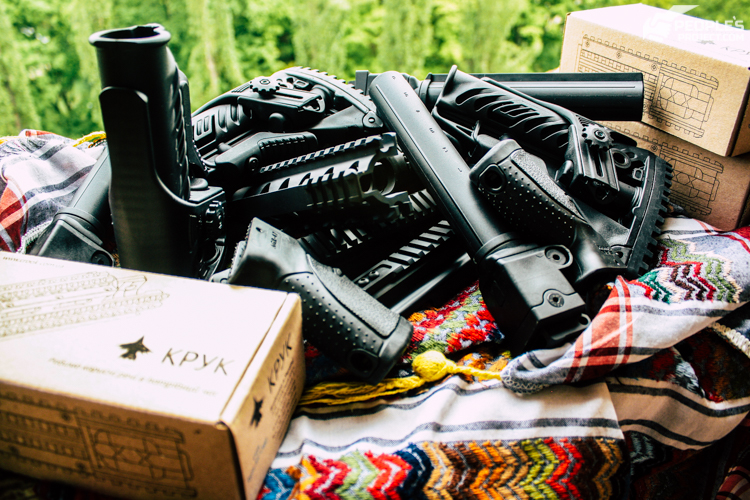 As promised, in the initial part of the report we described various nice equipment like belts and sub bags by Velmet; today, we'll have a closer look at purely gunsmith stuff. The gear that is highly demanded, reliable and useful.
These are the rifle butts for AK, made of composite plastic and equipped with an adjustable "cheek" to make the process of targeting a terrorist more comfortable. It is a lightweight and reliable thing. They're completed with a composite mounting rail and adjustable mounting plank.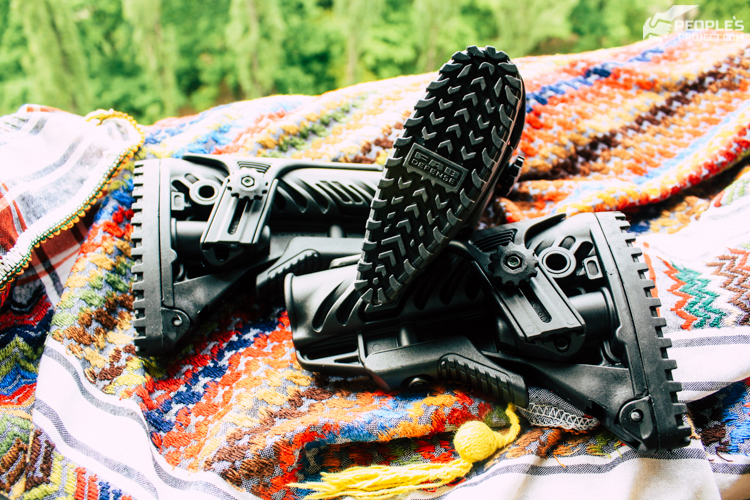 Back side of the rifle butt has a rubber overlay of a complex shape which is designed to dissolve and dampen the kickback of the weapon. Fab Defense means something, eh? At the moment, we are sending three of these.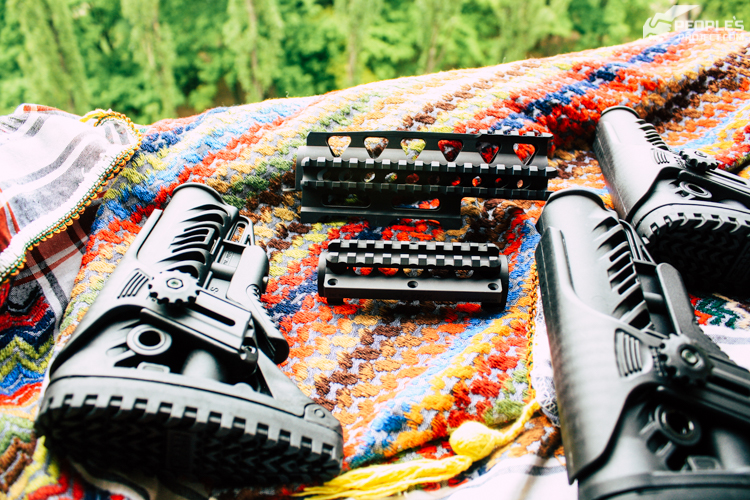 Also, a toothed piece featuring some complex geometrical shape.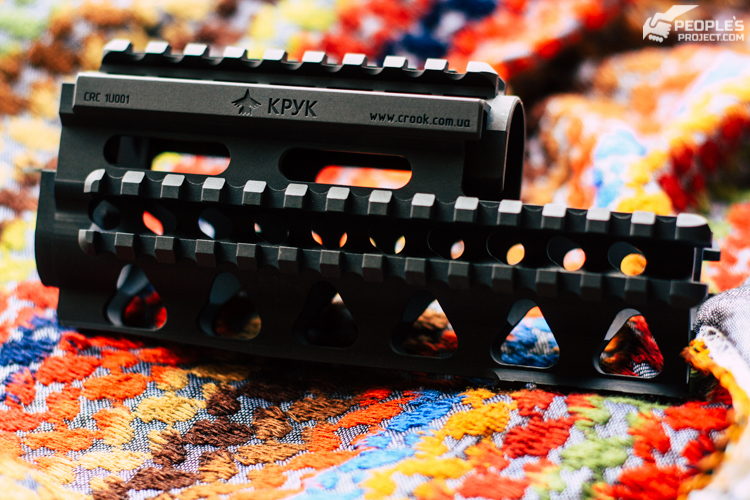 This is an overlay for the AK's gun-sight's end and gas tube manufactured by Kruk gunsmiths – it can be mounted instead of a standard one. On either side this overlay is finished with Picattini rails. They allow mounting up of a fire transfer handle or a laser target indicator, or a flashlight, a collimator, and even a mobile tactical fan.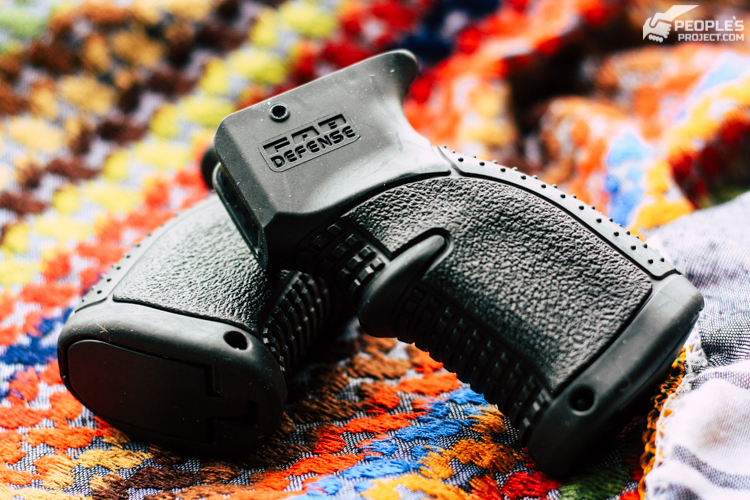 In addition, we sent the guys four items of such rubberized handles. In combat situation, it it vital who is first to shoot. This specification allows the hand to avoid skidding along the handle when a shooter has to hold it for a long period of time; it also improves the comfort use and gives additional seconds when a fighter needs to cat fast. In short, it is a truly handy thing.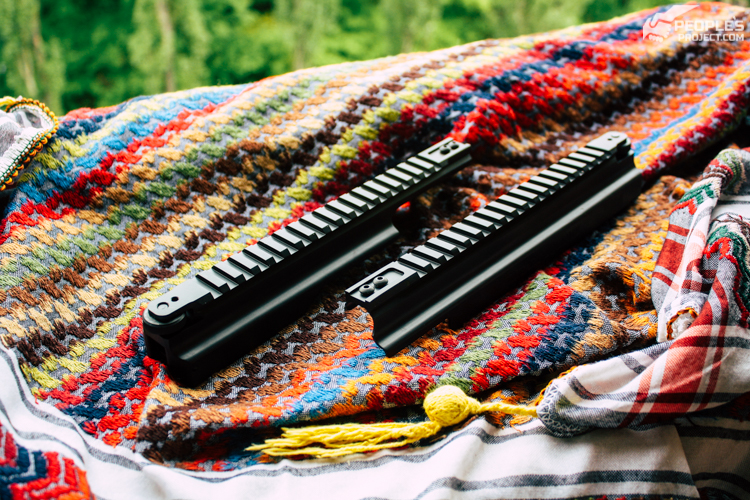 Also, we included two box covers equipped with Picattini rails all along the perimeter. It is a nice option to replace the old cover and add new optics or collimators on it.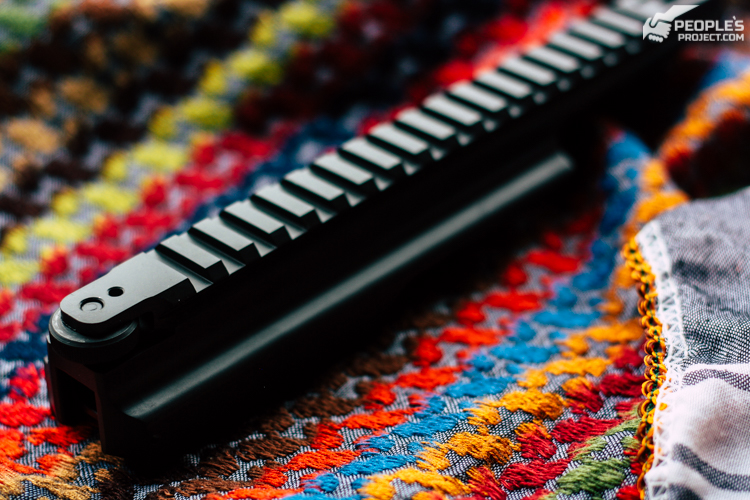 Still, there remain certain doubts as regards additional adjustment of the optics. It is OK if the cover of the receiver is firmly fixed with no loose or slippage, which is not a rule in almost a half of AKs. But the manufacturers at Military Equipment took account of this point: they guarantee the item's high quality and reliability in use. Besides, we are sending these to the specialists who are exceptionally skilled in handling various typer of weapon: in case of excessive play in the gear they will fix it using either sticky tape, bracing rods or some other type of restraints.
As always, we are grateful to the Tactica gun store and shooting range for their assistance in supplying us with the gear that cost us substantially less than its usual price. We are sincerely happy to meet such welcoming service, so would recommend this company if you're looking for a comfortable shooting range with experienced coaches, repair shop with skilled gunsmiths or a store to buy a new gun. Now you know where to find all these, and we do recommend Tactica!
All the devices we described above, is to be sent to the forefront in a few days where our SpecOps fighters will deploy these properly when going out to complete their another combat mission. Another mission,  more Ukraine's enemies neutralized. This will happen thanks to your support within the Rapid Response initiative. All this becomes possible thanks to your donations and spreading the information. Thank you for your assistance, dear friends! 
And guys, we urge you not to cease your participation in the project. This transfer is far from being the last one we prepare and send to our army units. For example, the same unit of SpecOps fighters need much more equipment to enhance their operative effectiveness and retain their advantage over the enemy. Actually, the government often fails to supply everything they need, in time – or just cannot satisfy their specific needs due to certain limitations. This is the case where we can prove useful. Dear friends, don't hesitate to join in as the victory is being forged together!