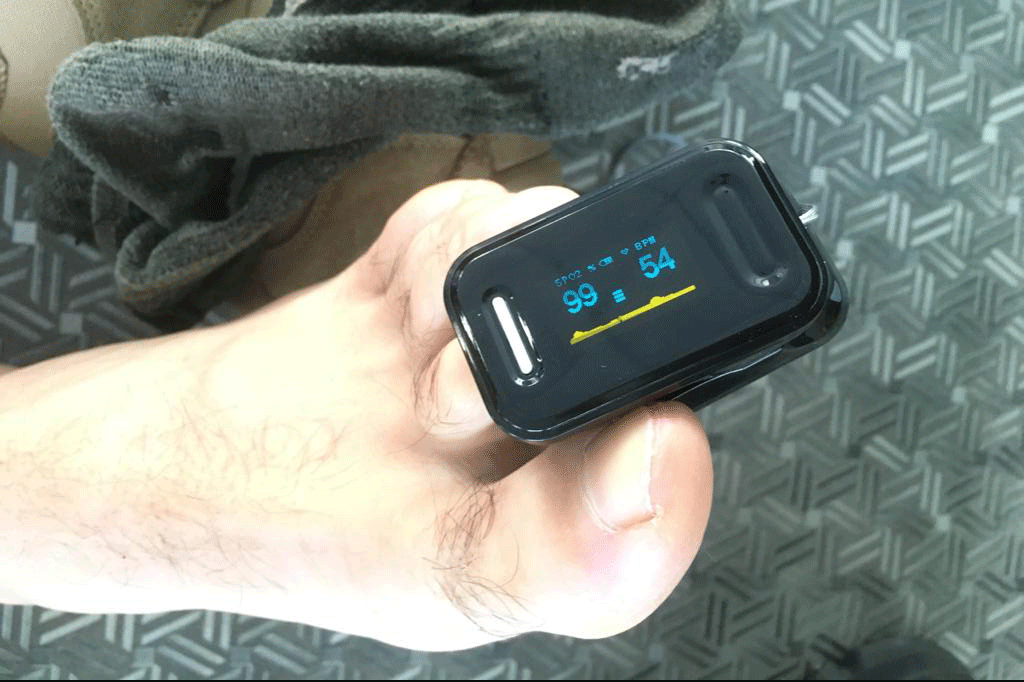 Dear friends, please don't worry: the owner of this furry leg is alive and well. He has just been caught at a gym and at the moment is playing a role of a test subject during a medical equipment tests: would you agree that it's rather hard to refuse a request made by a fully equipped SpecOps officer! Right here, a fearsome military paramedic serving in the Alpha special unit of the SSU's Special Operations Center, is testing and presenting a nodal tourniquet in operation using his colleague as a dummy.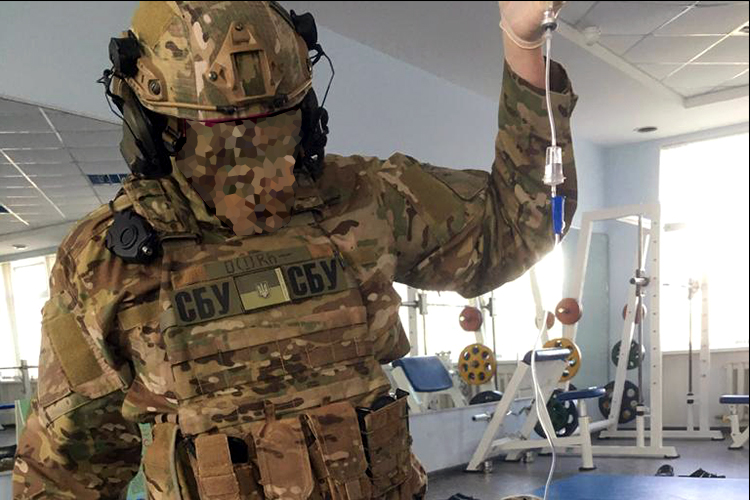 The tourniquet is quite a sophisticated piece of medical equipment: it is applied not just on a limb but across the full body. Critical hemorrhages from injured arteries in the inguinal area make a serious injury that may result in an immediate death; moreover, it makes the application of customary bandages and tourniquets extremely difficult. Sometimes, in case of upper injuries, it is just impossible to apply the tourniquet due to the reasons that are plain physics. While this kind of tourniquet allows clipping the relevant zones noticeably upper, in the lower back zone which stops blood circulation in the entire lower part of the body. Logically, this also poses certain risks still allows a medic to win precious time for closing the wound and stopping the bleeding that may turn fatal in mere seconds.
In addition, here you can see a portable defibrillator. Sometimes, in case a patient has been exposed to a trauma, an injury or various pathological conditions, the chambers of the heart cease their co-ordinated work and start to contract chaotically. Blood circulation stops being effective which threatens a person with an immediate and inescapable death. A defibrillator makes it possible to contract the muscles of the heart simultaneously in a single electrically impacted beat and start it in a working rhythm. On top of that, these devices are designed to provide sufficient foolproof: it cannot electrocute a sound person who does not need any shock therapy.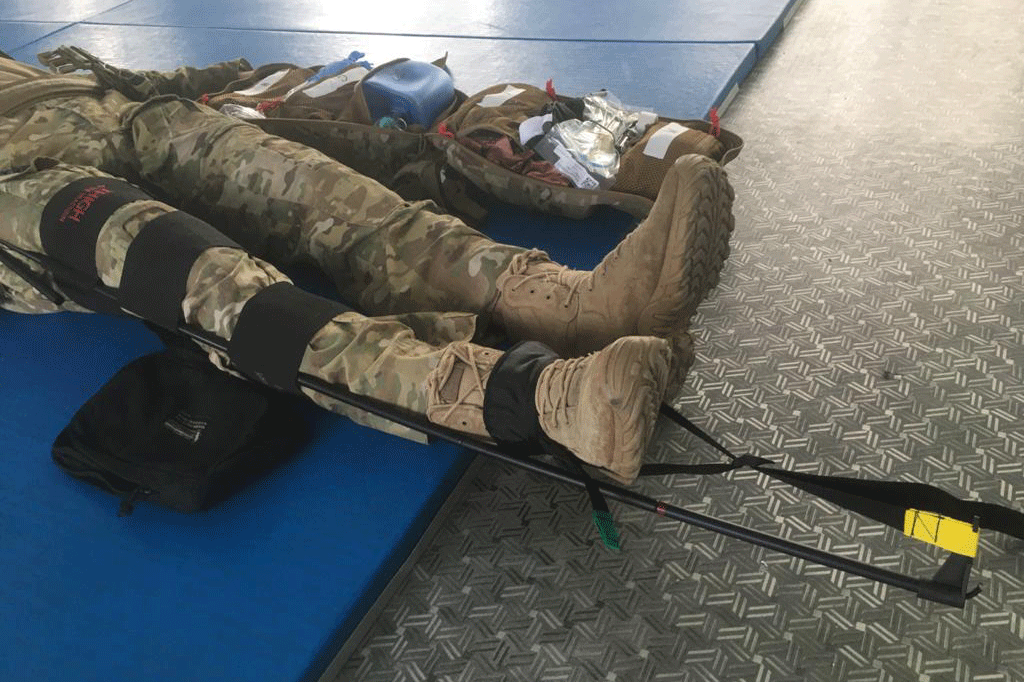 Apart from this, a military paramedic's kit will include some other specific devices. For example, a traction splint for fixing a limb with stretching which is used in complex fractures or injuries; a pulse oximeter or a system of an intraosseous access: it's a sophisticated injection system that can be adjusted onto various parts of the body. It allows to deliver medications in the zones with complicated access with due accuracy and relevant dozing which may prove life-saving in critical situations.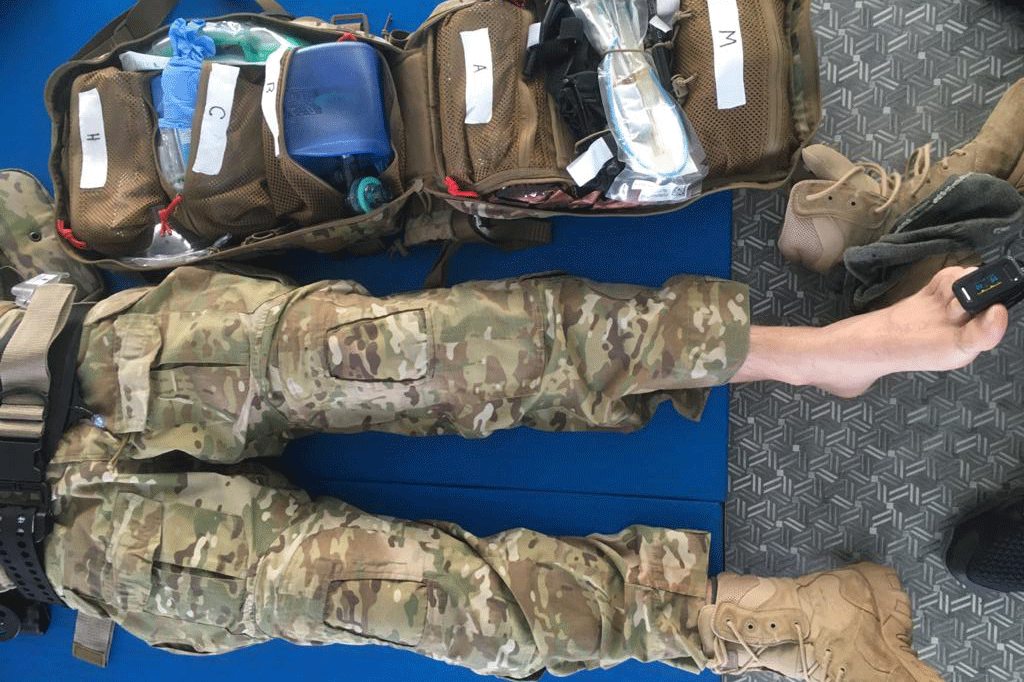 We have purchased the above equipment within the Rapid Response project; we'd like to thank everyone who responded to our request and joined the fundraising. The servicemen of this regional Alpha unit take active part in military operations in the Donbas. We always check what and whom we send the stuff, just to make sure the gear will serve well, come in handy and prove truly useful to our military. That is why we really believe that this latest batch of equipment will be used exceptionally for training and never gets applied in a real combat situation. Besides, this brave fully equipped man not only serves as a guardian of his military comrades' lives. As a volunteer, he also travels  around the country training other medics as well as the SpecOps officers in first aid skills. So we're pretty sure that the equipment we bought them together, will not only save lives when needed but will also serve for training of the next generations of military medics. We wish it proved truly beneficial for everyone.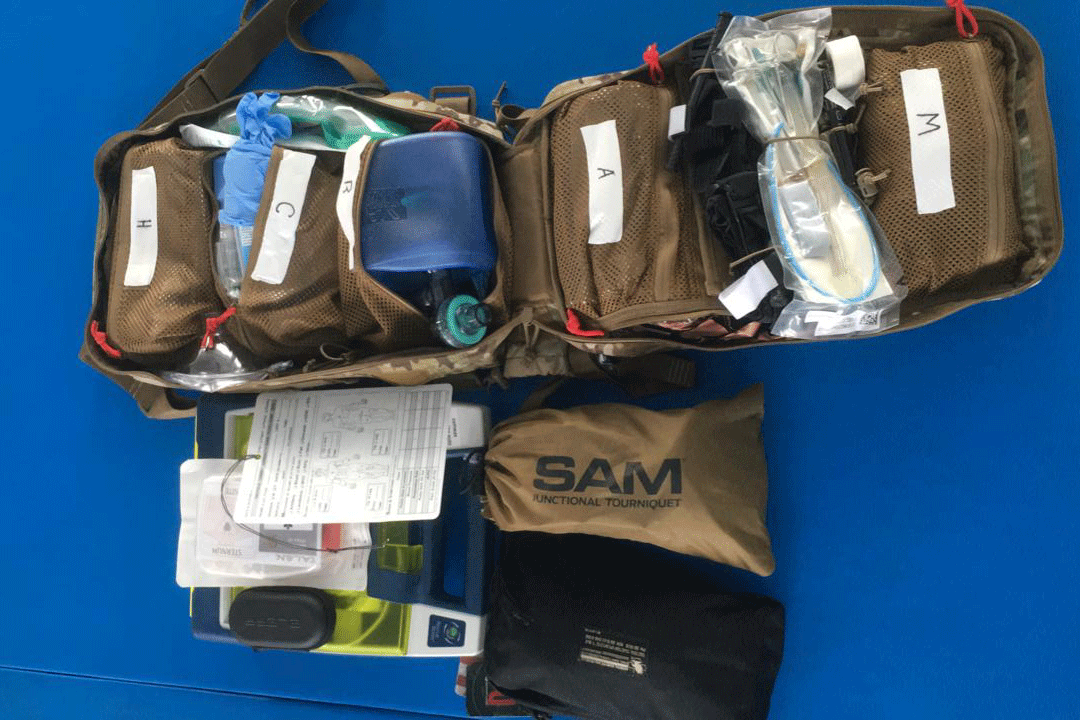 This time, as usual, we need to pre-empt the skeptics who often blames us for supporting the Alpha, like "are you crazy to support them? Let the XXX help them!" Well, we do support Alpha, a brave military squad whose fighters are really equipped a bit better, as compared with other troops. Still when it comes to the live-saving stuff that cannot be supplied by the government, we just cannot afford to stand idly by. The fighters of the unit we're talking about, take active part in military missions on either side of the frontline. These brave servicemen put their lives on risk for the victory and peace in Ukraine. So when they seek our assistance, it would be just unfair to refuse our defenders.
Dear friends, we urge everyone who remember that Ukraine has still been involved in a bloody war; those who understand how high the price of our hazy peacetime is; those who is aware how thin is the line that separates us from our enemy, the "Russian world" plague, and that it is our parents, husbands, sons, mothers, wives and daughters who hold this line. We urge everyone, every Ukrainian to join our shared initiative, as the list of actual needs of our military remains quite long. And sometimes, a Hryvnia of your affordable donations contributed in favor of our Army proves much more significant than all our shared hope for peace, for any positive changes, successful reforms or someone's good attitude. In general, the state and country is made of each of us, individuals.
Dear friends, please join in!