Recently, the camp Kinburn Navy Сamp, which located on the Mykolaiv region's Kinburn Spit, has started working and received its first military guests. Thanks to your donations The People's Project has paid for the soldier's travel to and accommodation at the camp. Organizers did their best to ensure the military personnel were able to relax, get some fresh sea air and exercise. Among the physical activities is something for every taste. Climbing walls, CrossFit training with experienced and demanding coach  Olena, yoga, canoes and SUP-boards are all on the menu. Finally, there's the option of just swimming or lying on the beach and watch the training at your leisure.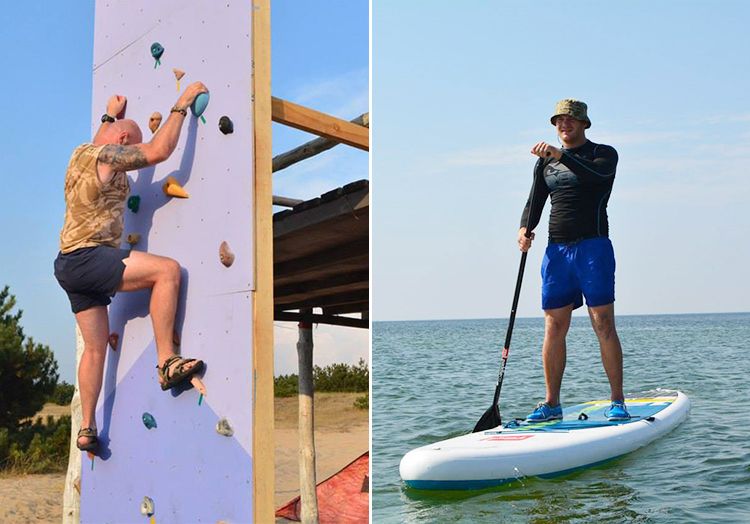 The People's Project initiated fundraising for the project last week. We did not for a moment's doubt the feasibility of the camp. With our ability to communicate with the military, those who have been demobilized and those who are now fighting, we know how important it is for them to sometimes "opt out" of the war, if even for short time. Sea, sun and relaxation is exactly what many of our defenders need.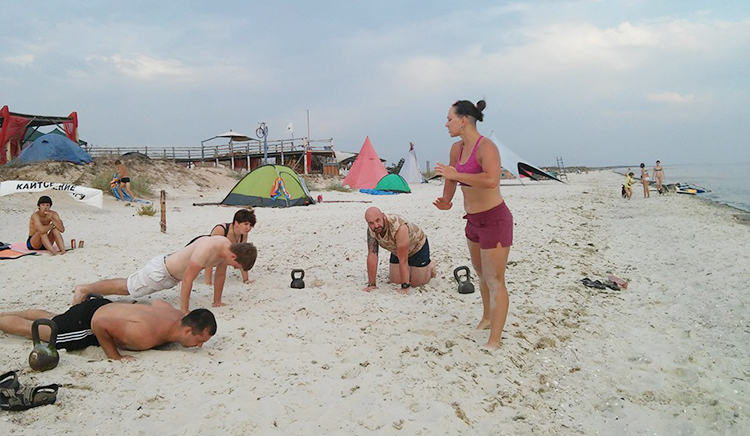 As we have mentioned, thanks to your strong support, we have paid for accommodation and transportation to the military camp. It remains to raise money for the rental of equipment for the concert, which will mark the grand finale of the camp. We remind you that the concert will be charitable. All ticket money collected will be donated to the families of two dead soldiers from a special squad to counter underwater saboteurs. Oleh Storozhenko and Oleksandr Streluk who were killed in March 2015 during a combat mission in the ATO zone.
Get involved