Before the war, Shyrokyne was quiet holiday village on the Azov Sea. And with the advent of "Russian aggression" much has changed. Once ordinary towns and villages have begun to resemble the scenery of video games or post-apocalyptic films. Constant attacks with heavy weapons have changed the previously inconspicuous suburban landscapes. Even the surviving buildings bear the stamps of the war.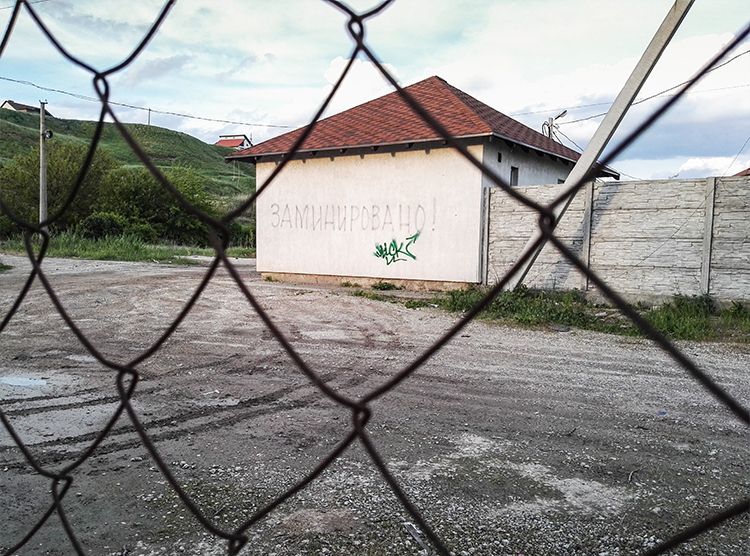 We will need a long time to rebuild the east. How long will it take to return to normal life no one knows. Even far from the front line we are used to being at war and we hear about it constantly. However, while many of us have the opportunity to take a break from the bad news – we can turn off the TV, not read the news for a while, not everyone has such a luxury. There are people for whom the war is not news and not footage on a screen, they are living under fire. They can not disconnect and forget.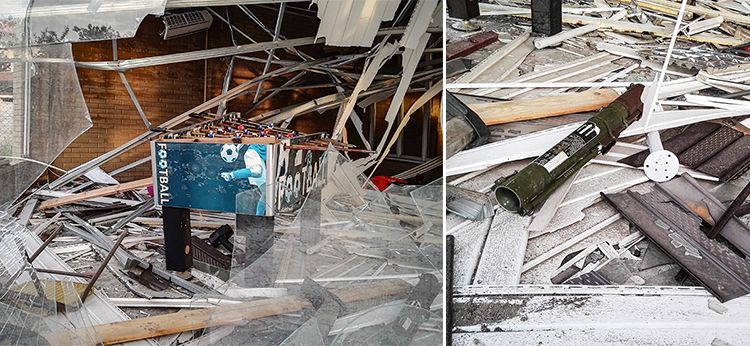 We consider it our responsibility to do everything we can to help Ukraine's defenders as much as we can. That's why every day we appeal to you for support and help. Without you we are powerless, and Ukraine's guys on the front are without support. All your donations are significant, they help provide military the minimum of needed equipment to carry on the fight on equal terms. Ukraine's army should have the advantage not only of self-sacrifice and patriotism.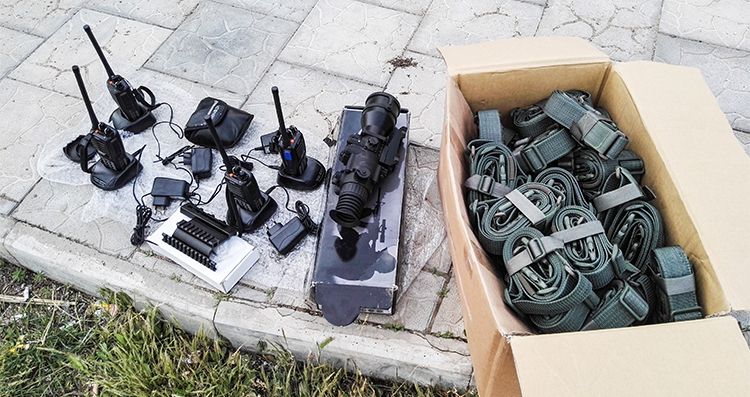 With support of the project Rapid Response we were able to deliver to Shyrokyne and the 54th Separate Reconnaissance Battalion a very important haul of equipment. This included a Pulsar Phantom 4×60 night vision sight, four CSI CS701 radios and 50 three point belts for weapons. The sight will ensure the boys not are not blind at night and allow them to protect themselves from enemy attacks. Radio transmitters are often considered less important than weapons. Unfortunately, there are still serious problems communications at the front, and its absence could cost lives during battle. As for the three-point seat belts they are a minimum requirement for all military personnel to ensure the comfortable carriage of weapons and operational transfer in to battle mode.
Together with you, we are helping the military in Eastern Ukraine. You can often hear from people that they are tired of the war. Unfortunately, this war cannot just be forgotten about. In the east, people are being maimed or killed on a daily basis. It is hard to stomach, but we can not forget about those who protect us. So we traditionally finish his report asking for support. Together we can not lose.