As a colony of Russia, the occupied Donbas by no means can be artificially incorporated into civilized and democratic Ukraine. This was the opinion voiced by Ukraine's Ministry of Foreign Affairs' head, Mr. Pavlo Klimkin. He added that the variety of transitive periods, different approaches and modalities can be discussed, still these are unable of forming any consolidated approach. Eventually, we will have free Ukrainian and European Donbas in Ukraine, – this was the conclusion offered by the minister. Meanwhile, the official Kremlin expressed support for the fake elections carried out by Kremlin mercenaries in the temporarily occupied parts of Ukrainian Donbas. On the 11th of November, the terrorists conducted the so called "elections" that another set of Kremlin marionettes have been approved as heads of the corresponding terroristic formations after dismissal of their predecessors that came as the result of two coups. In contrast, the civilized world condemned this gesture of Kremlin dummies as an act that contradicts the provisions of Minsk agreements, the Constitution of Ukraine and rules of common sense in general.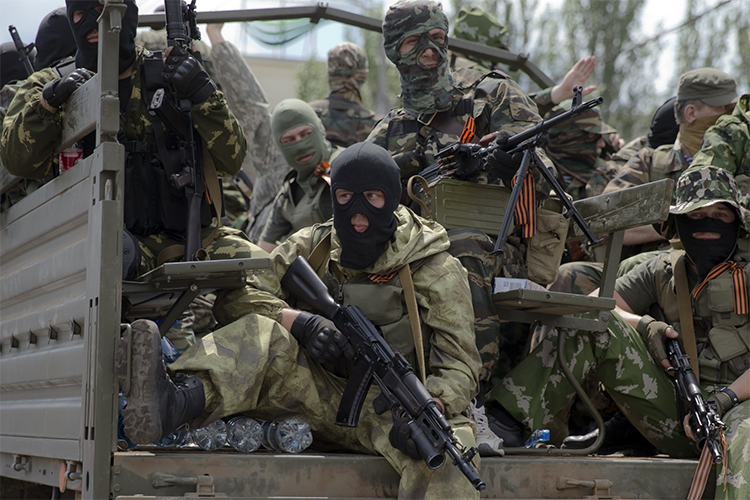 Controlled by Kremlin dummies and crammed with their mercenaries and arms – this is the occupied Donbas that Russia intends to hand back to Ukraine
In our turn we, the volunteers of People's Project, remind you the obvious thing we repeat day after day. The war is not over. Despite all its peace-loving statements and propositions Russia is not going to abandon its plans on invading Ukraine and destroying every Ukrainian able to defend their fatherland. Within the Rapid Response project, we are raising funds to buy equipment for the units that stand on the forefront and stop the aggressor from further invasion. Kopeck by kopeck, hryvnia by hryvnia we collect necessary amounts and supply our military with both hi-end gear to ensure that they have the advantage over the Russians, and simple day-to-day things necessary in field conditions. We urge you to join in and participate the project: it is your donations that provides the operational benefits of our military over the enemy, especially at crucial moments. To win this war, we must stand together!