Another week of active work is over which means we've got lots of things to show you and tell you about. As before, we put all our resources into the Second Front project under which we try to supply doctors with PPE. Several hundred of respirators and protective coats; thousands of face masks; protective face shields and body thermometers. Admittedly, the past week turned out to be quite productive and rich in routine activities. We had to pick up and deliver stuff, search, find and buy necessary products online; to listen to someone, to make decisions, to change mind sometimes; to distribute, to process numerous papers, to answer dozens of angry commentaries, to accept new requests and actualize the previous ones. You would be surprised if you learnt with how little manpower we try to meet the demand and remain productive. Still we do.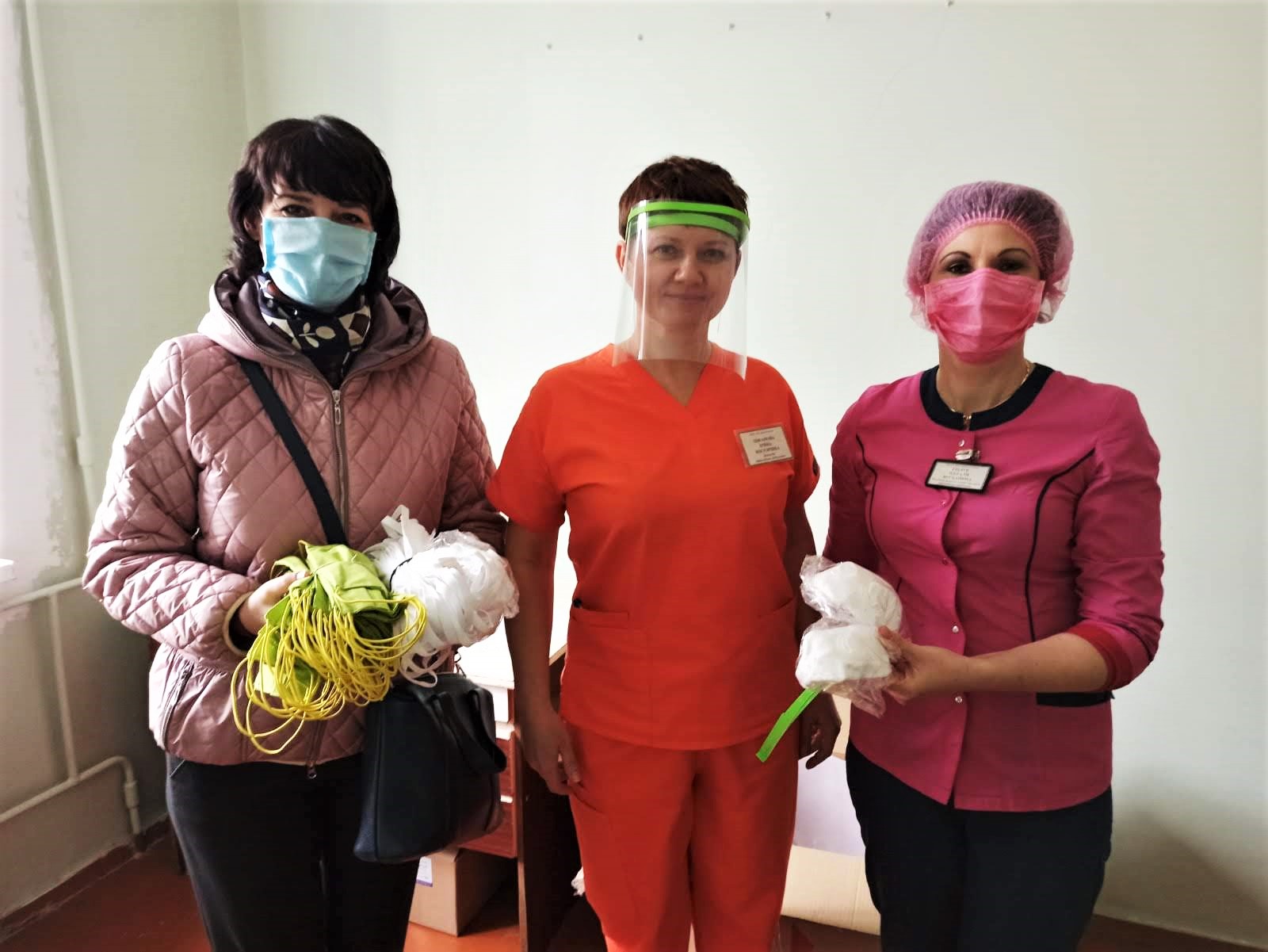 The city of Kremenchuk deserves a few additional compliments: their local veterans' association has been exceptionally active recently. At the moment, our goals match well as both we and they are taking active care about the safety gear for medics. Lately, the line between the base and ordinary hospitals seems blurred, as due to the spread of coronavirus infection medical staff at practically every hospital are now  contacting with patients with Covid-19. That is why we responded to their request, purchased and transferred the equipment to the veterans who later distributed it between two local hospitals on their own. The transfer included masks and respirators; you can find detailed information on this in our project report.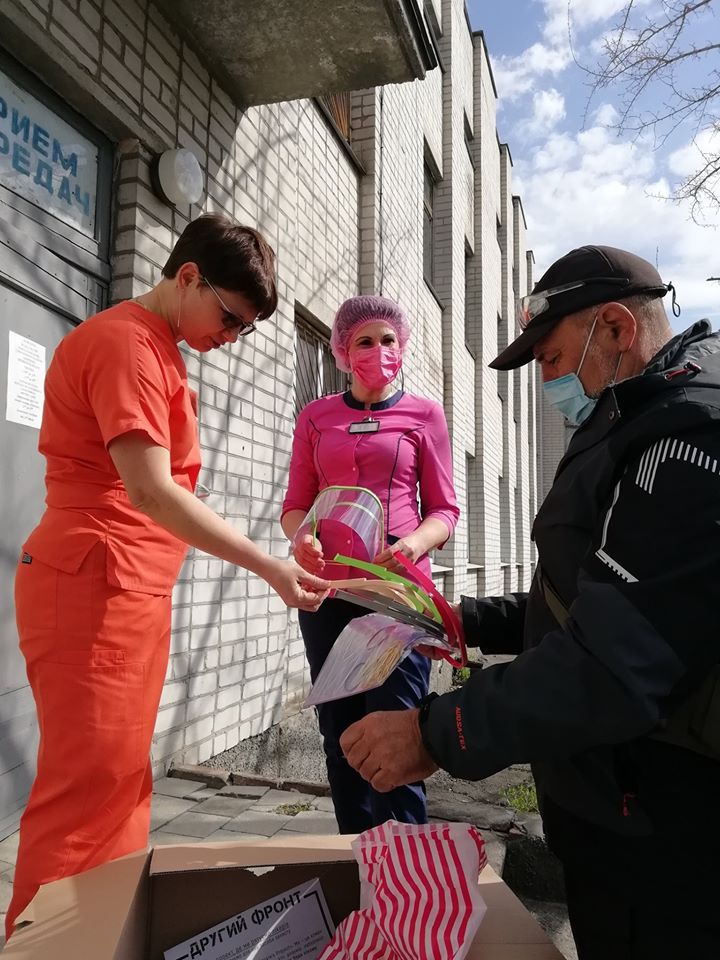 Mr Volodymyr, head of the local veterans' association and the Ukrainian Army officer, willingly delivers the protective stuff himself. We mention the Kremenchuk veterans for the third time, and are going to tell you about them in the future: it is so good to see decent people mobilize their time and resources in crisis situations to effectively contribute into a worthy joint effort
Another batch of protective coats has arrived in Kyiv: shortly, these will be distributed among the medics at local hospitals. Besides, we've received papers from Lutsk: the Volyn Oblast Regional Hospital got their contactless body thermometers. In addition to the thermometers, in accordance with their request, today we have sent them a load of disposable medical coats.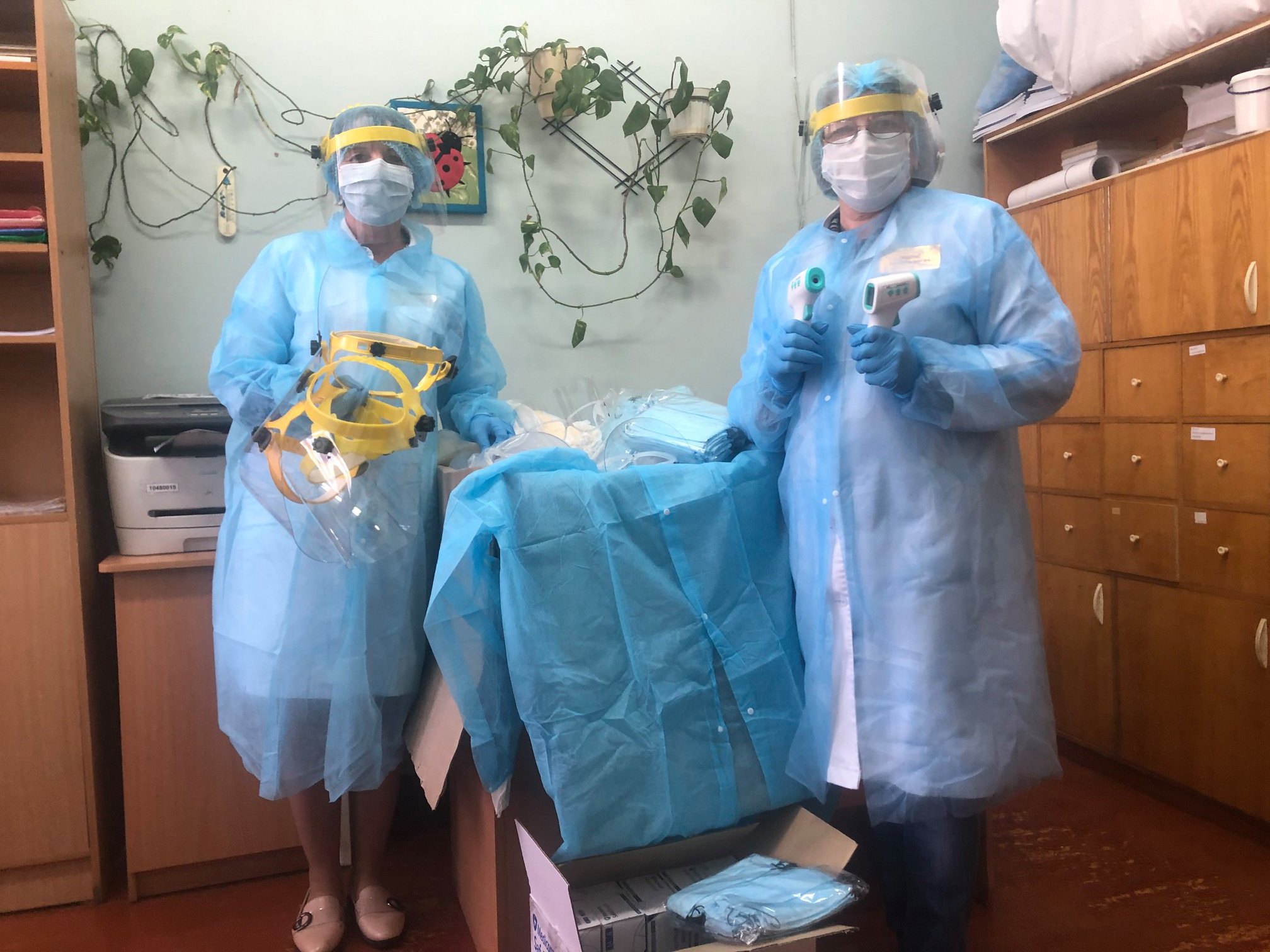 Another part of PPE we traditionally distributed between the Centers for First Medical and Sanitary Aid in Mykolayiv. Excuse us for perhaps too excessive coverage of their transfer history: in view of logistics, we currently deliver them lots of useful stuff in smaller batches. In fact, other hospitals throughout Ukraine get almost the same quantities of PPE. Apart from this, we have provided a considerable transfer for another regional hospital. Let us reiterate that the line between the base hospitals and ordinary healthcare institutions seems vanished as all of them attend Covid-19 patients equally nowadays. So we decided to support medics of all hospitals who apply to us seeking our support.   
Now to the newest requests. Some time ago we distributed all the twenty snorkeling face masks remodeled by the specialists of the School of Military Divers, so fast that their instructor Mr Kostyantyn Myrhorodsky got really surprised. So we had to order another batch of snorkeling devices along with relevant adaptors again. Partially, these will go for testing to the Central Military Hospital, while another part will be sent to the Hospice where the medics are dealing with the most difficult cases of contamination. So far, medics approve the invention and comment that today it is perhaps the most appropriate gear, quite handy and effective at the same time.
As to Kremenchuk again: our colleagues volunteers asked us to support their local Central Regional Hospital as well.They told us that there happened a rapid increase in the number of infected in the city, and 30 cases of contagion among medics have been registered. Perhaps the amount may seem not that shocking at the background of the entire country, still for a comparatively small city it is rather an extraordinary situation. So we need to purchase a few hundred respirators and protective coats for them.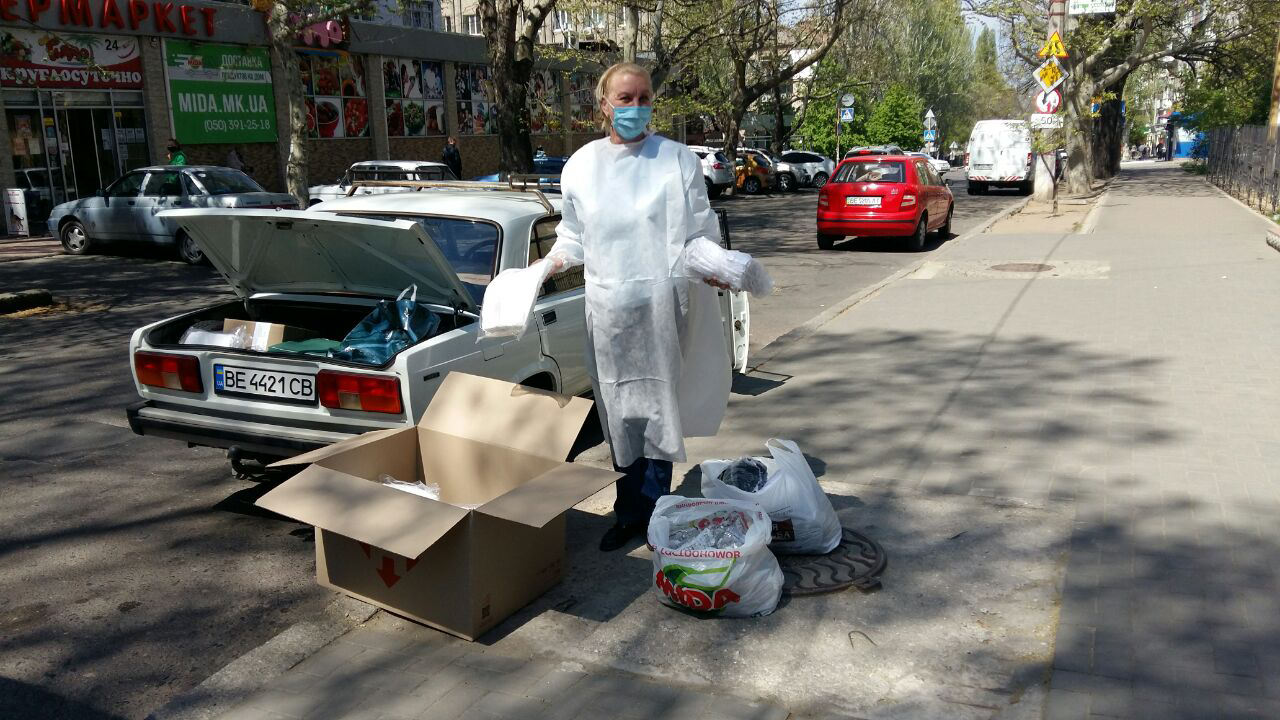 In addition, another capital city base Maternity Home has applied for our assistance as well. Their operative shift consists of over two hundred medics, both doctors, nurses and assistant nurses. All of them need protection. Naturally, we expect the situation with governmental supplies improves soon. Still at the moment when they don't have the necessary stuff, we need to help them. But the question remains, at whose expense?
That is why we appeal to your compassion and understanding: of course, the situation with state-governed supplies gradually turns to the better, but the very process seems to be rather slow. During the time the staff purchased by the state, arrives in hospitals, a considerable part of medics takes risks of getting contaminated and be taken into infectious ICUs, daily. To hold this defensive line, to protect those whose job is to treat patients, we ask you to continue your participation in the project. We are aware of the fact that everyone feels drained by our voluntary confinement and lacking our financial resources; most of us feel uncertain about tomorrow to such an extent when the virus seems not that deadly. But sooner or later, this highly contagious disease can strike literally anyone, and you would probably agree that for that moment we would prefer to have doctors safe, alive and able to provide us all the necessary medical aid. So, dear friends, let us stay together and do our best to assist our medics. At any rate, we must hold this second front and do everything we can in supporting them either financially, with our affordable donations, or informationally, through spreading the word over social media.