During first week of Easter Russian invaders and their assassins became more active, and started getting ready for a full-scale offensive. This is described in the article about the situation at the front line, prepared by The People's Project volunteers.
According to the message from the Ukrainian defenders of the 72nd Guarding Separate Mechanized Brigade it is hot again near Avdiyivka. Unstable truce is over without even being started. Daily shelling intensifies every day. Enemy uses tanks and heavy artillery, prohibited by Minsk, again. As a result of shelling on April 21, a few fighters of 72nd Separate Mechanized Brigade were injured, and 2 of them killed.
Also, 2 houses at Avdiyivka were damaged. Fortunately, no civilians have been hurt.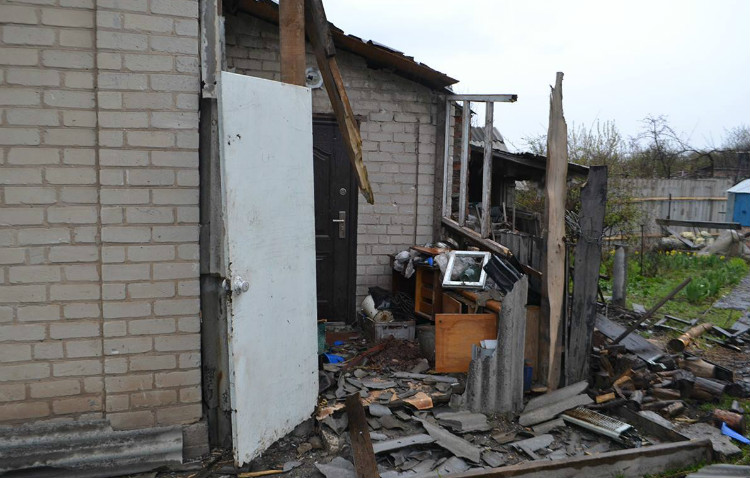 Enemy used 82-millimeter tank mortars, grenade launchers and riffles to shell positions of Ukrainian troops near Maryinka. Several shells hit a residential area of the village.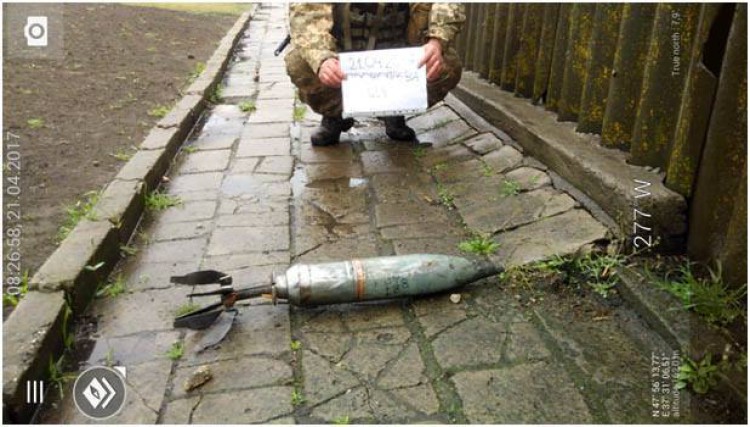 All consequences of attacks are carefully noted. Those are the future evidence for The Hague Tribunal
High activity of militants during the past few days remained unnoticed by the government officials.
"The Kremlin continues to prepare for a full-scale war. Russian units stationed near the state border, ready to arrive to Ukraine in 2-3 hours, and help Separate Districts of Donetsk and Lugansk Regions Hybrid Forces," – said the NSDC Secretary Oleksandr Turchynov.
Founder of the famous intelligence community InformNapalm Roman Burko supported Turchinov's thesis, and said, that in case of the US preemptive strike in North Korea, Putin may use a counter-move in Donbass under any symmetrical pretext. This may not be a full-scale invasion, but the missile attack, which Ukraine will have to react somehow on.
Theoretically, Russia could deny an attack in Ukraine, delegating the responsibility to the DNR. The most recent military meeting at DNR was made for show, to prove the existence of an unlimited supply of "cannon fodder" at pseudo-republics.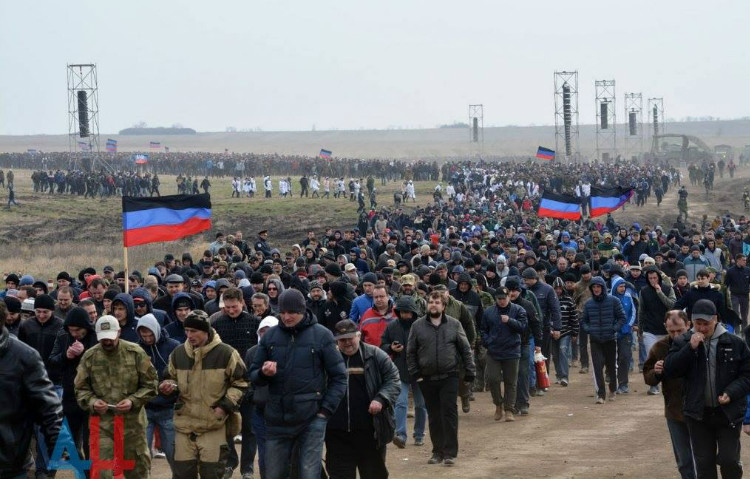 27,000 men, delivered by buses, look like a column of prisoners
Russian occupational commanders transfer to Donetsk and Luhansk military equipment, and even rocket launchers, disguising it with stories about preparing for a "military parade in honor of a Victory Day". It was reported by the coordinator of the "Informational resistance" national deputy Dmytro Tymchuk.
"The occupiers bring to Donetsk and Luhansk military equipment and weapon, such as heavy armor, receiver artillery (122 mm and 152 mm). Also, its been noticed a transfer of MLRS (multiple launch rocket system – ed.) units in terms of the "legend" of preparing for a "military parade in honor of the Victory Day,"– wrote Dmytro Tymchuk.
Along with the military escalation, the Kremlin puppets try to rock the situation at the front-line cities. Just recently some media actively spread the false information, that Mariupol seeks Russian authority in a face of DNR.
The so-called "military expert" Oleg Zhdanov stated following:
"As fas as I understand, Mariupol is almost ready. It is mentally ready. Note the TV-channels range, which citizens of Mariupol watch. When the command is given, civilians will go to the streets with tricolor. Same with the people from a Steel factory in Mariupol, same with port etc."
Unfortunately, during the last enemy shelling a thermal imager, which we acquired for donations and handed to the in the Ukrainian defenders of the 72nd Separate Mechanized Brigade in Avdiyivka went out of order. That is why we are now collecting contributions for a new thermal imager, to send it as soon asap to the defenders near Avdiyivka.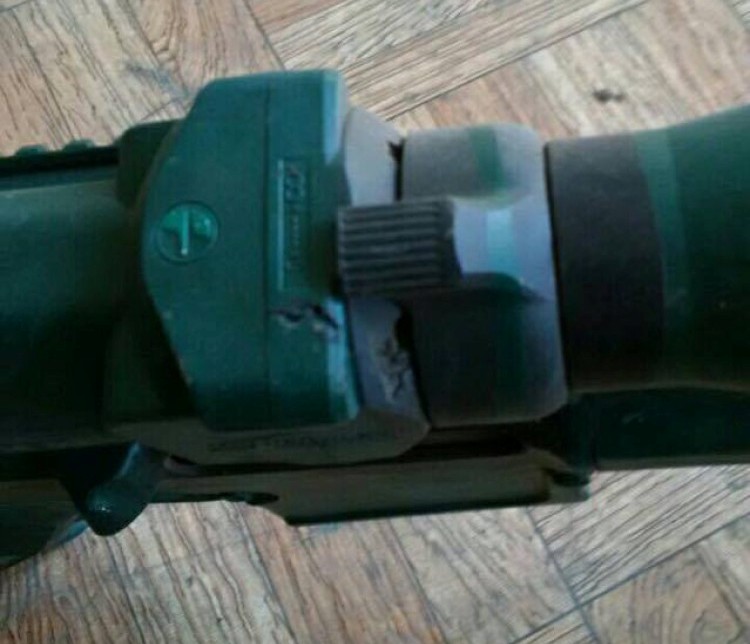 Helping our army we are maximizing possibilities to prevent the plans of Russian invaders to realize. Powerful enemy force can be stoped only by the strong Ukrainian army.
Your donations in terms of The Rapid Response Project allow us to buy essential equipment and gear to keep the defense, and push the enemy away.