Dear friends, this way or another but things do obviously change. Following the death of Donetsk terrorists' leader Zakharchenko who was killed in a blast in a temporarily occupied Donetsk on the 31st of August, the enemy has increasingly intensified their activities. According to the Ukrainian intelligence information, Donetsk terrorists and their curators from the Russian intelligence have reinvigorated their efforts on discrediting the Ukrainian Army. Russian propagandists have been energetically masking the most probable reason of Donetsk chief terrorist's liquidation, trying to shift the blame from the Russian intel service or Zakharchenko's own criminal associates onto the Ukrainian military. In addition, terrorists have been actively shelling both JFO's and their own positions, and, together with the Kremlin supervisors and journos away team, have been fabricating lots of media materials in which they depict Ukrainian warriors as aggressors regularly bombing civilians.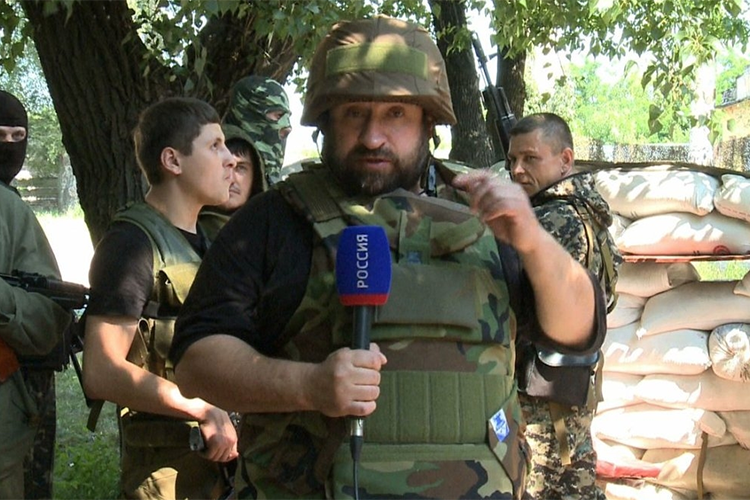 Since the very beginning of the war, historically, where there emerged Russian journos, the "Ukrainian" bombs immediately explode. Such "coincidents" have been repeatedly occurring for four consecutive years
Apart from this, another political corpse, the sock-puppet "head of the government" of the annexed Crimea, Konstantinov, appeared in the limelight of their media. This occupiers' mercenary has publicly addressed to Ukraine as a "terroristic state" and called for a military intervention. "Ukraine is a huge terroristic base adjoining the boundaries of Russia, therefore to eliminate this threat is our state's foremost goal. The time for firm and determined actions has come," – these were the messages this criminal delivered. Maybe the Ukrainian Crimea has been occupied by the Russian military forces, still as soon as Russia sees it as an integral part of their territory, hence these words by Konstantinov – whomever we considered him to be – is the opinion aired by a Russia's representative. That's why it would be a crime to neglect such public utterances.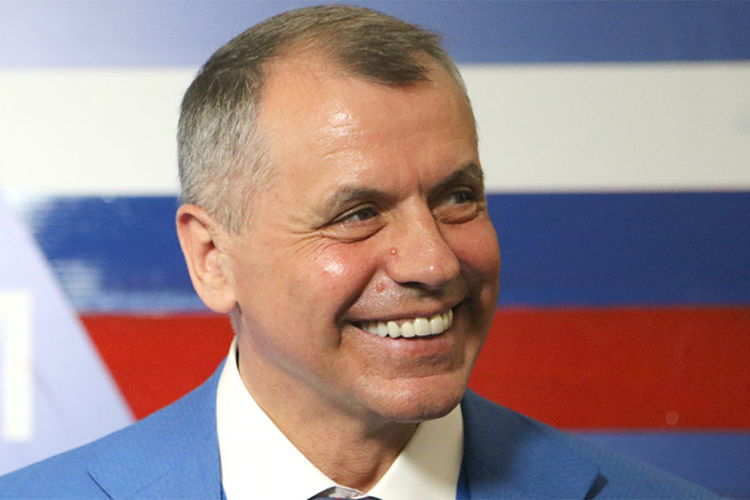 We must know our enemy. Vladimir Konstantinov is another Kremlin's hit man grudging against Ukraine
Perhaps the threat of massive war has acquired a somewhat blurred outline today, still the aggressor is still on our homeland. Russia would never agree to the very existence of free and independent Ukraine, so each of us – you and me personally – is an enemy, the "terrorist" whom they try to take and execute, for the Russians. Whatever happens next, the only way to counter the threat is to improve and strengthen the Ukrainian army. We offer you a handy option for that: within the Rapid Response initiative run by the People's Project volunteer center has been raising funds to buy necessary equipment for the units standing in the front line ready to face and resist the enemy in case of a massive enemy attack. Join in as each hryvnia donated by you for our Army needs, makes a perfect investment in our country's future existence.