Dear friends, congratulations. Only yesterday, on April 16, we have sent another batch of equipment to medics: it was the same protective face masks and transparent face shields. But this time we also added contactless thermometers which we managed to find at quite reasonable price and in sufficient quantity. It is also worth mentioning at the margins of the report that the doctors to whom we sent the equipment were exceptionally happy to get it and sent you a huge thanks for your support; as regards the protective stuff, it was immediately taken in active use.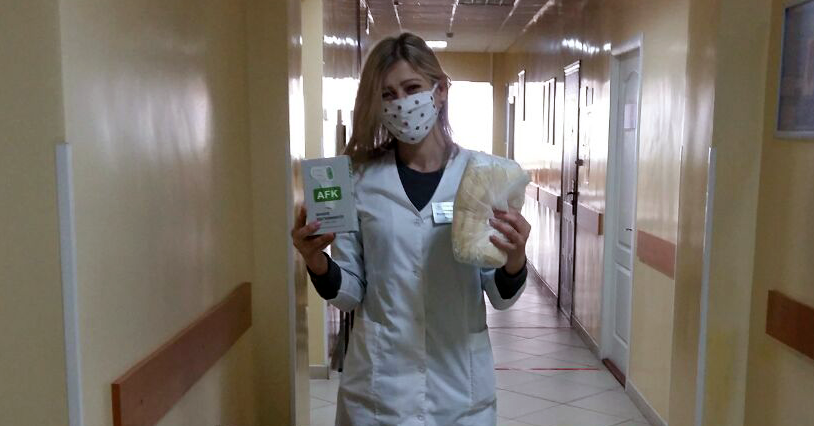 Apart from this, we are planning another shipment to Kyiv and Volyn: currently, we're getting a few hundred of respirators, face shields and thermometers ready for transferring there.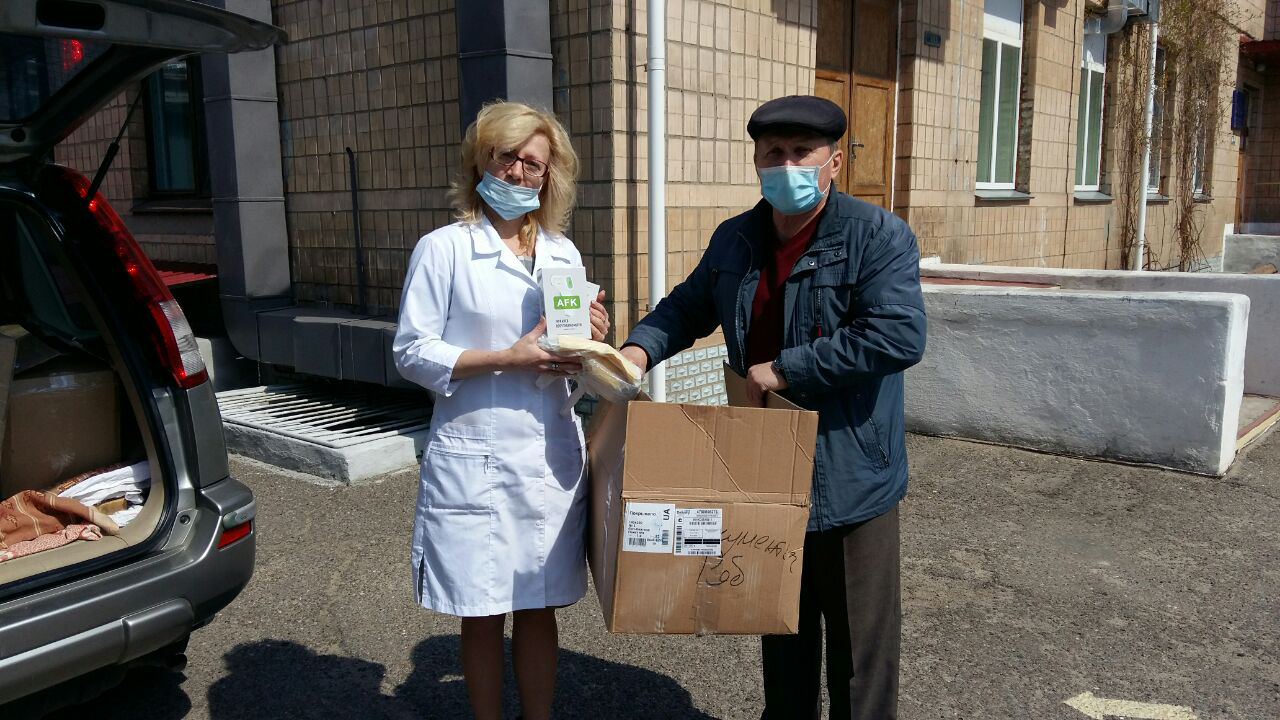 In addition, recently the ATO Veterens Union from the town of Kremenchuk applied to us: their local hospitals ask us to support them with protective gear as well. We talked to them, specified their needs and now take on certain part of their requests: eventually, the list of the hospitals we support has been replenished by two new Kremenchuk entries. Besides, in the morning we got another application from a Mykolayiv hospital: their doctors are among those who respond to urgent calls the first, therefore contact with all potentially infected patients, so logically, the medics need protective stuff immediately.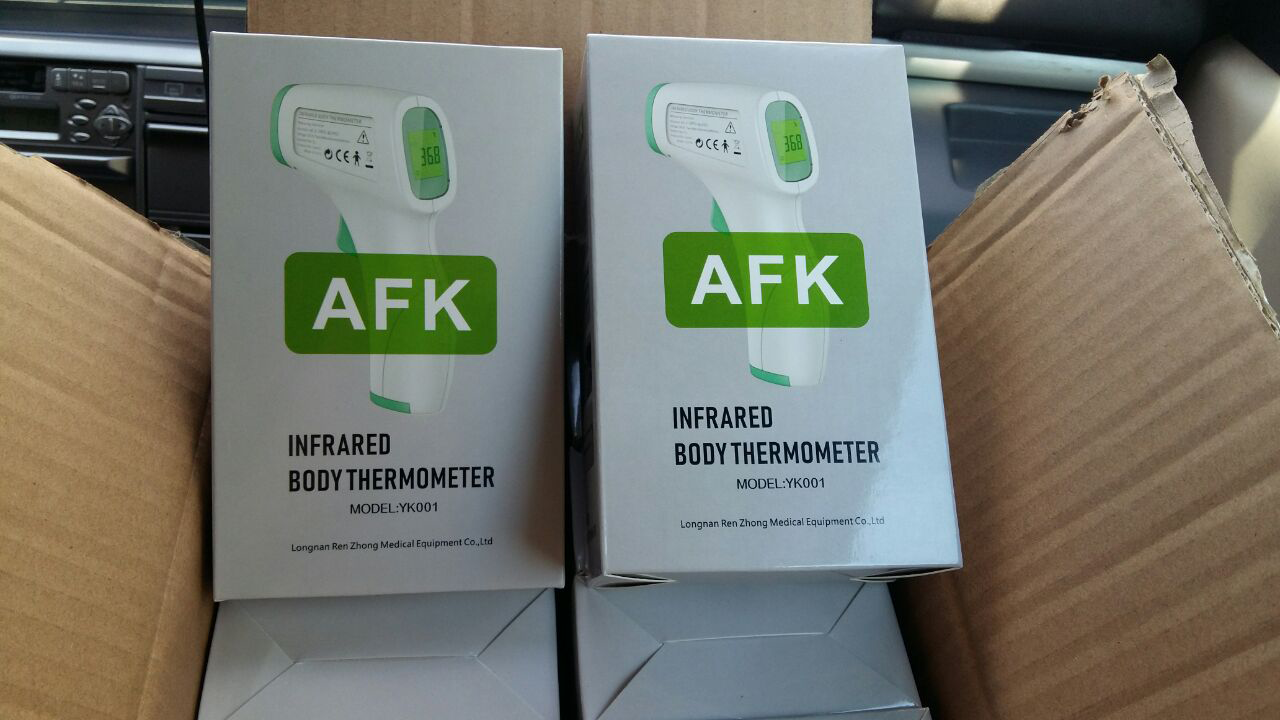 In Zhytomyr Military Hospital, the staff also got our parcel: they are frankly grateful for our shared assistance and support.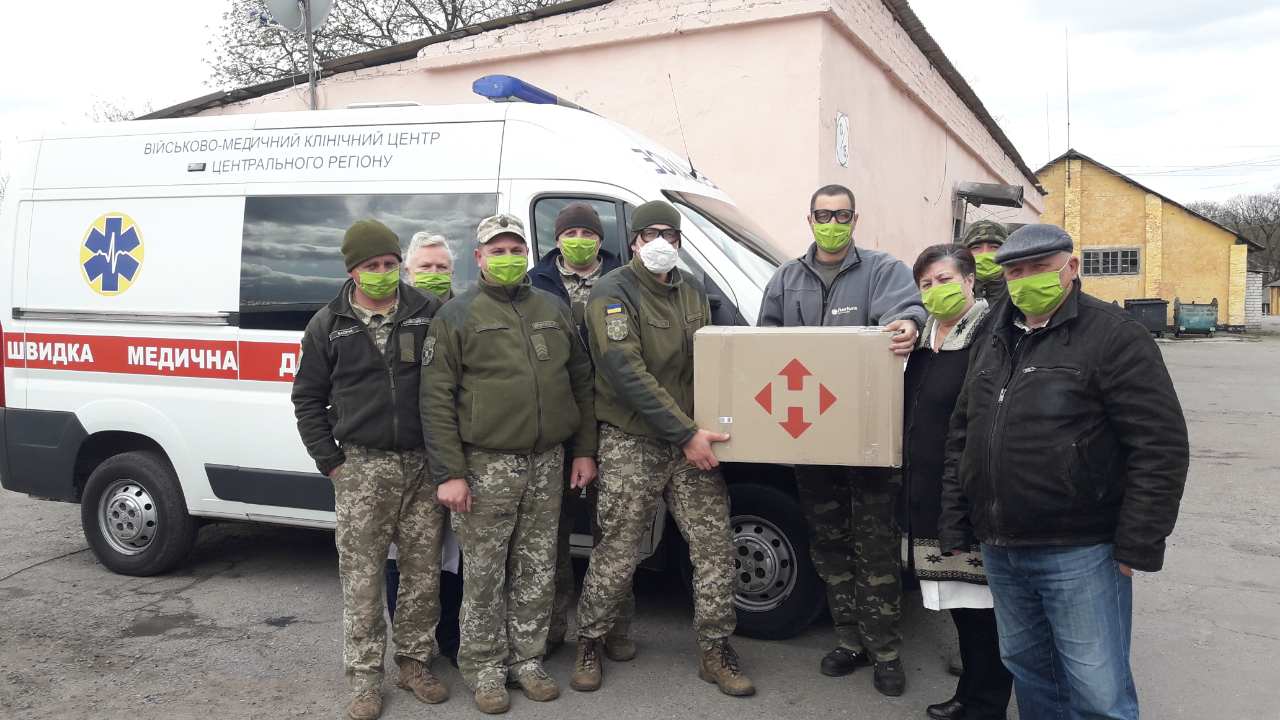 The paratroopers whom we supplied with face masks, gloves and protective shields, have also thanked us with a small picture and their thankful words.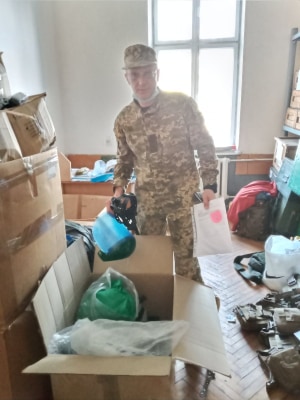 Today, we also happened to review the complete list of the hospitals we  have already supported. Admittedly, this list looks quite impressive. So, dear friends, together we have met basic needs of the following hospitals:
Kyiv Oblast Clinical Hospital
Kyiv City Clinical Hospital #4
Kyiv City Clinical Hospital #10
Kyiv City Maternity Home #5
Volyn Oblast Infectious Hospital
Zhytomyr Military Hospital
Dnipro City First Medical Aid Substation
Mykolayiv Center for First Medical and Sanitary Aid #3
Mykolayiv Center for First Medical and Sanitary Aid #5
Mykolayiv Center for First Medical and Sanitary Aid #6
Medics of an airborne brigade located in Chernivtsi
Hospitals whom we're planning to support soon:
Kyiv City Clinical Hospital  #9
Kyiv City Oleksandrivska Likarnia Hospital
Kremenchuk Pravoberezhna Clinical Hospital
Kremenchuk Intensive Care Hospital
Mykolayiv Central Regional Hospital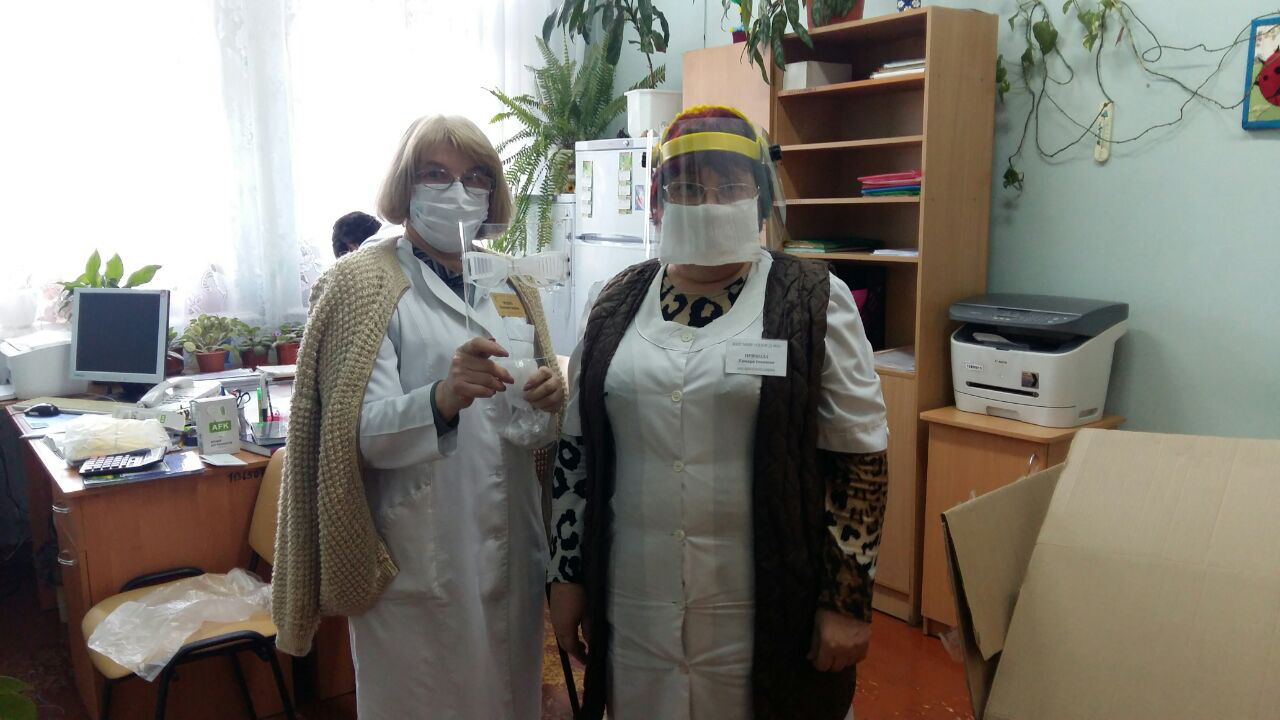 And finally, as we informed you a bit earlier, we have managed to find a manufacturer of medical coats. We have already purchased a test batch which we are going to show to doctors and get their opinion about it; if everything is fine with those coats, we will order large batches of these shortly. We have loads of requests regarding such coats, and the need is essential, so we will need lots of money for this. At this point, we traditionally urge you to join in, dear friends, as to satisfy all the demands of medics is possible only through combining our efforts and at the expense of accumulated donations contributed into this charitable initiative by sympathetic citizens.