It is always nice to see how a good idea works and benefits everyone! The graduates of our «School of Military Divers» from Mariupol Sea Guard detachment pleased us with some good news and boasted of their achievements.
Within combat capability maintenance carried out by the unit, the divers are periodically checking boats and vessels and fix their underwater parts. Just yesterday they completed another amount of their sea job conducting reconditioning works on two Grif patrol boats (Zhuk class in NATO classification). On one of these, the divers checked and partially repaired the steering gear complex damaged during the last deployment. On the other, they cleared the echo sounder depth-meter from fouling. It appeared fouled with seashells so massively that its indicator pointed to zero depth. It is no wonder it gone out of order due to such intense sea livestock activity!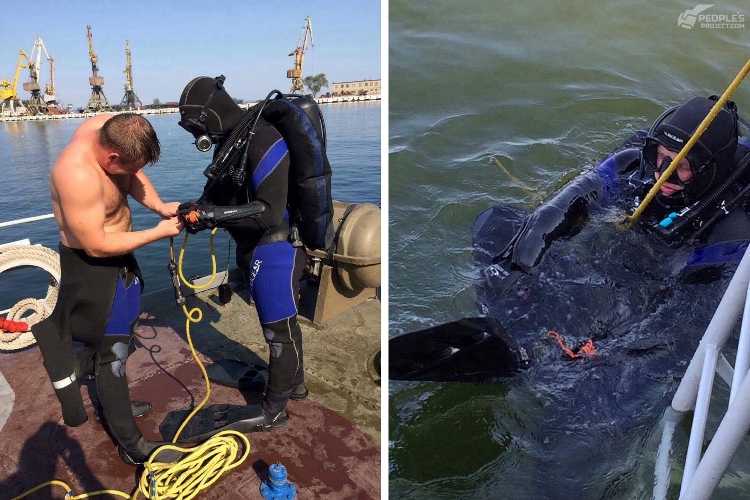 It would seem a routine stuff for the diver border guards. Still, a year ago such underwater service was impossible! As soon as a vessel got out of order, the Sea Guard officials had to ask civilian specialists (quite often from distant regions) to conduct underwater works. Shall we remind that in a country at war guarding the sea borders is a critical necessity. And even a day of a patrol boat standstill could lead to tragic consequences because Mariupol sea guards use these vessels for patrolling the maritime area adjoining the occupied territories of Donetsk region and russia.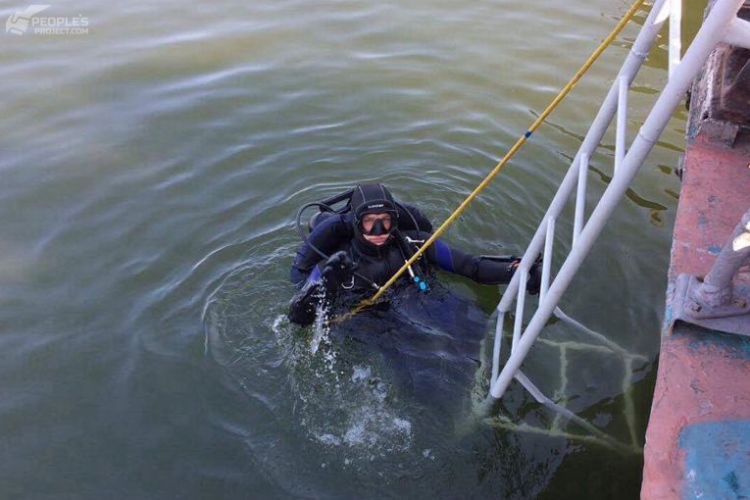 But the best reward for us is the fact the guys are working! Performing their duties professionally and continuously, not waiting for anyone's visit. We are proud to assist these specific military specialists whose profession is of a great significance. And in turn, they send you their thankfulness. This gratitude is for you, dear friends. Because it is your donations that made training and equipping of the whole military divers' unit possible. Let us remind you that each hryvnia contributed into the «School of Military Divers» project, can be tracked in our transparent online report this link directs to.