Dear readers, despite everything we still have some good friends. According to CNN, Ukraine can count on further military aid from the USA. The Defense Department formally notified Congress as regards their plans to provide Ukraine with another military aid package that costs $250 million. The source of information is still restrained in their assessment, while congressmen refrain from commenting until the assistance packages are approved by Congress, so similarly we have to wait until the aid is approved by Congress. Still the most interesting point regarding the papers is that the first half of the package includes counter-artillery radars and, on top of everything, the newest armed Mark VI patrol boats.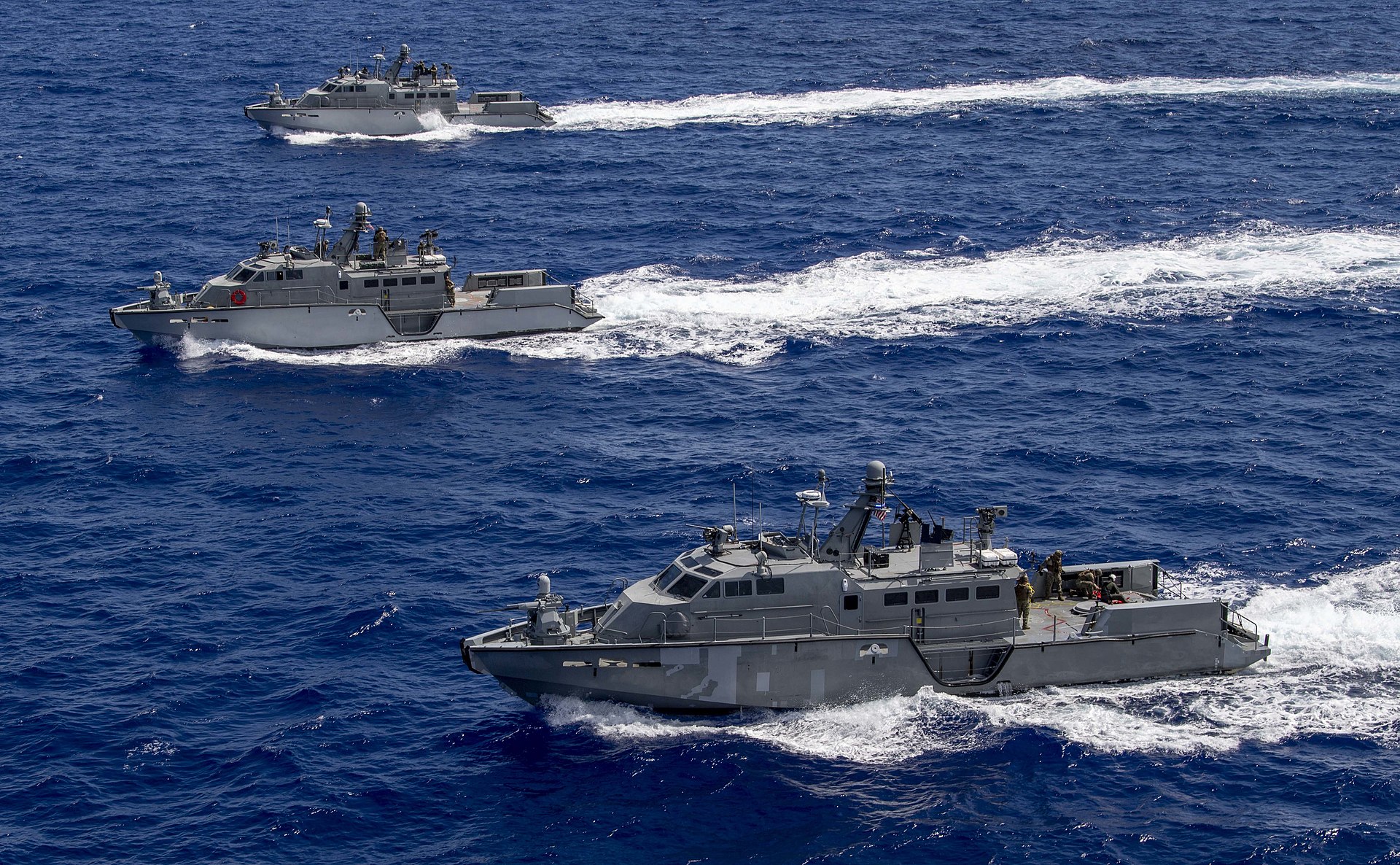 What is a Mark VI patrol boat? It is a 28.5 m long low tonnage boat with a considerable range, reliable aluminum hull strengthened with armor plating protecting the engine and fuel tanks against the small arms fire; the boat is able of carrying various, rather serious arms that is easily adaptable for implementing a wide spectrum of tasks. Nowadays, the US Naval Forces use these boats for patrol and military missions in limited access waters: rivers, ports, havens, harbors etc, as well as in shallow littoral zones. Its main objective is to secure marine trade routes, commercial ports, coastal infrastructure, as well as participation in combined Navy operations.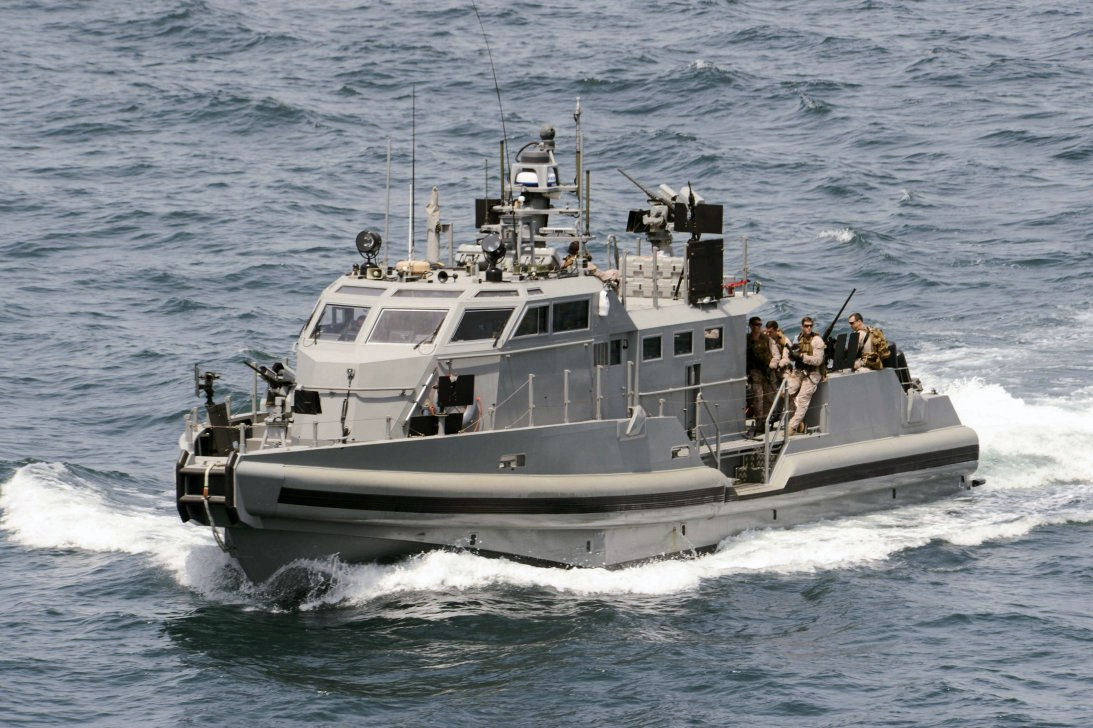 Being a small and agile vessel, while combined into groups with other ships, such boat presents a powerful marine force within the mosquito fleet concept that implies a co-ordinated group of small vessels aimed to complete challenging combat tasks and which is hard to hit with a single strike. So we're expecting to get these boats as soon as possible since in view of the conditions of the undeclared war, their usefulness  for the Ukrainian Navy looks rather indisputable.
"Kostyan" whom this young cheerful diver is thanking, is Mr. Kostyantyn Myrhorodskyi, the co-founder and instructor of the School of Military Divers project
Undoubtedly, to get support from our foreign partners is absolutely good. But what do we actually do on our own? Within the School of Military Divers initiative, we bought and sent two brand new drysuits to our divers. This purchase was a joint one: partially, it was paid for by People's Project, while another part was sponsored by Mr. Serhiy Prytula, a long-time benefactor and volunteer. The wetsuits were purchased in favor of a rescue airborne group of the 10th Naval Aviation Brigade whom we used to support previously as well.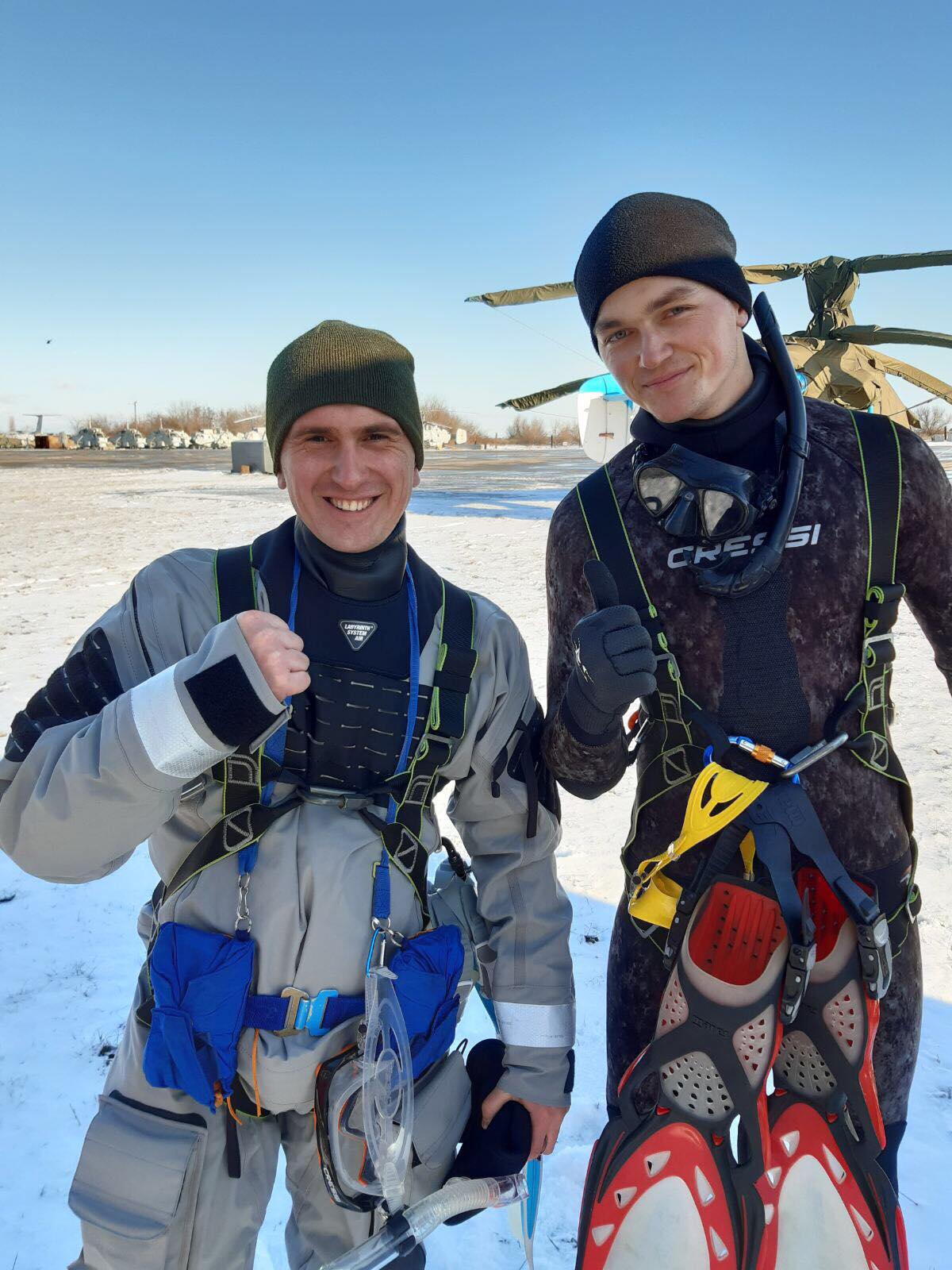 This purchase was made a while ago, so recently the guys had the chance to test their wetsuits in practice, after which they sent us a photo and video report along with their sincere gratitude. We are passing their thanks to you immediately, and in turn urge you to continue your participation in the project.The war continues, and our military men, alongside with the Naval Forces subdivisions, still need our support as regards the equipment that cannot be supplied by the government due to certain reasons, or simply fails to get supplied in due time. This transfer is rather evidential, as formally the guys had wetsuits as part of their diving equipment, so it seemed there was no need to re-equip them. But if you saw those shameful outdated rags, you'd immediately want to reach your wallet and help the divers. So, dear friends, please join in as much as each of you only can afford. The war is on, and we won't be able to succeed without having our efforts combined.