It was nice to learn that good friends of ours, even despite the fact we've been paying less attention to them lately, proceed with their active work and continue to do good deeds. We're talking about the School of Military Divers, the professional association of enthusiasts who do their utmost to help improve both military diving in general and skills of the Ukrainian military professionals and volunteer rescue teams. In our turn, we assist them within a separate charitable project with a similar title.
We're going to tell you about their routine work with more details than you can find in scarce media reports. So first things first.
Recently, a Diving School was established based on Ukraine's Naval Forces facilities. The Navy's most skilled specialists will prepare a new generation of divers who will replenish the Army, Navy and other structures that need involvement of professional military submariners. For eight weeks of intensive professional training in Odesa, The School is going to train professionals possessing wide range of skills and ready to participate in both common search-and-rescue operations and precise special military missions. Obviously, as soon as they are among the most skilled and experienced professionals, the instructors of the School of Military Divers have taken on a considerable part of the undertaking.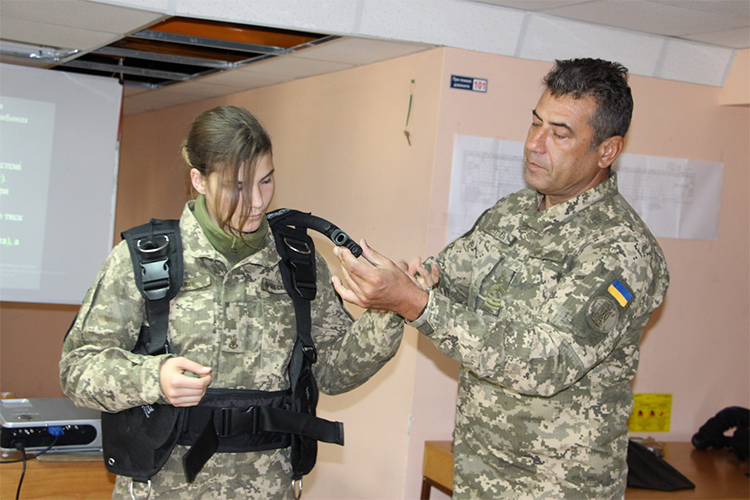 Our guys have developed a program of physical training and underwater fighting in accordance with highest international standards. Military examined the program, approved it and immediately applied into practice. Still it's not only about learning techniques: the School of Military Divers instructors will take active part in practical training of young submariners as well.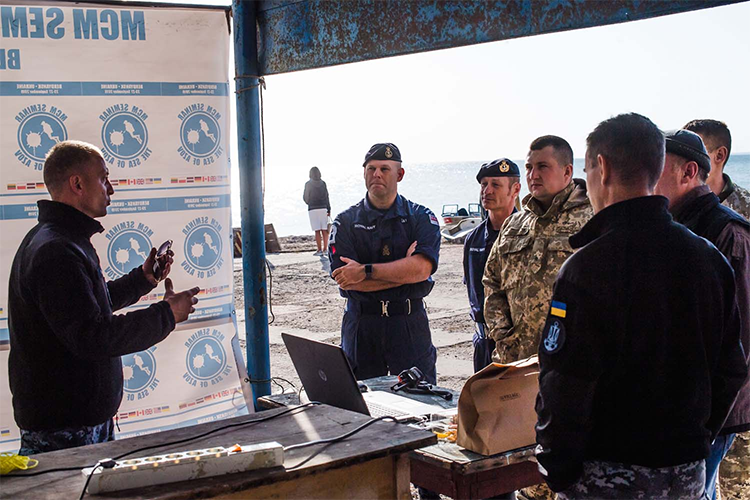 In addition to this, a team of instructors from the Defense Diving School in Portsmouth arrived in Berdyansk to explore the opportunities for further co-operation. British officers met their Ukrainian colleagues, shared their practical skills as regards everyday professional secrets and delivered mine counter-measures training. After all, most Western experts reasonable believe that the Russian Federation can block Ukraine's sea lanes with their sea mines along Ukraine's shores. It is the measures on disarming of these mine fields that the Ukrainian submariners have been taught to by the Britons.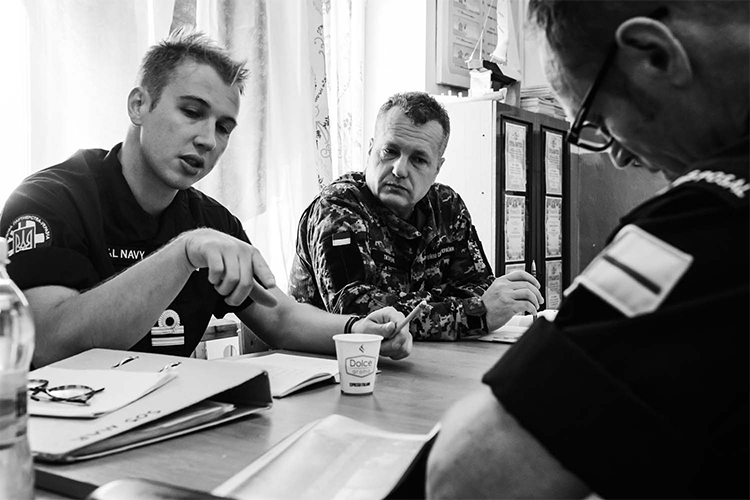 And our military divers managed to impress their British colleagues! In view of their enthusiasm and preparedness, this visit will become the first but not the last one. The British professionals agreed to actively join in further development of professional relations and training of the Ukrainian submariners. This will make an exceptionally important input in diving as well as interesting and useful experience. Being an island nation, Great Britain has been actively engaged in preventive activities aimed to protect their sea borders, for ages. British submariners have been mastering their skills in practice for decades. Thats why the experience they accumulated, is of great value for us in Ukraine's war against the aggressor.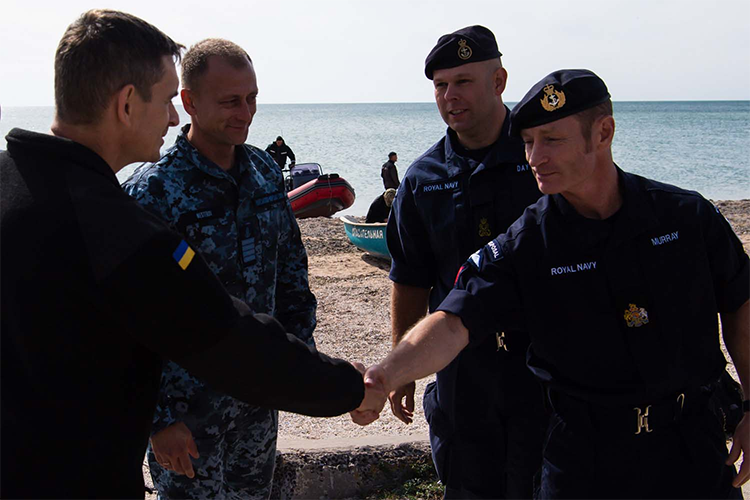 We're sincerely thankful to our foreign colleagues and partners who are supporting us in this liberation war. Also, we are happy to see the specialists from the School of Military Divers join the common initiative: it is important that the gained experience will be shared with the rest of our Army units. After all, it is our friends' primary mission, to improve and develop skills of military divers.
Logically, this means we need to redouble our efforts as well. In the next couple of days, we are going to finalize the list of necessities within the School of Military Divers project, and tell you in detail what are the most urgent items on it. At the beginning of the war, Ukraine's submarine fleet had suffered great losses when all the facilities, most part of the equipment, leaving alone that part of military professionals  who gave in to the enemy's sweet promises and violated their oath, had been forcedly left in the occupied Crimea.
That's why we urge you to participate the project in advance and support our military divers in their efforts to restore the submarine forces, with your affordable input. As soon as defending Ukraine either in the sky, onshore or under the sea is our common task that requires everyone's participation. Today, we are struggling for Ukraine's survival as a state. And this matter of chief importance is worth everyone's efforts, isn't it?
Dear friends, come join in please!