Volunteers of The People's Project have delivered to the 128 Brigade on the front line optical devices and related accessories worth more than 100 000 UAH. Included was a Pulsar XD50S imager with optional battery, Yukon Pro binoculars, and 10 Holosun sights and batteries. All of this equipment is much-needed by Ukrainian Armed Forces soldiers to defend positions near the mine "Butivka", on the outskirts of Donetsk, where Russian terrorists are very active.
The money was collected through the crowdfunding platform The People's Project through charitable contributions from people supporting the project Rapid Response, and their activity in social networks. Also, individual philanthropists mhave made contributions in kind – for the delivery of optics and other useful items for the military.
All devices have been officially transferred to military equipment balance held by unit V4742, which will work with them.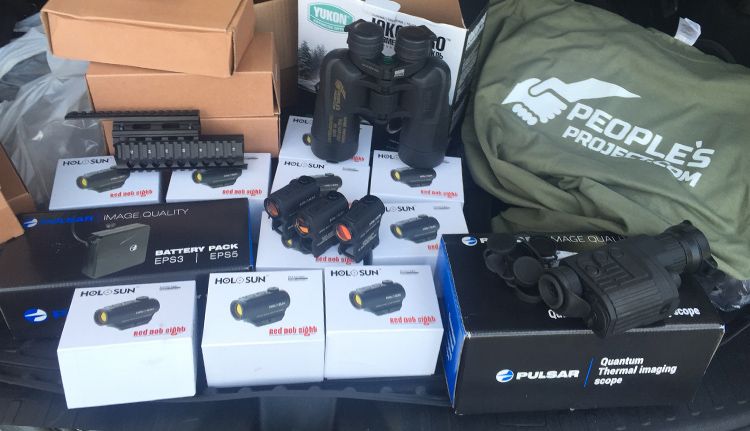 Not for the first time The People's Project also collected for delivery to the 128th Brigade. Earlier we reported how wounded soldiers brought their fellow soldiers reinforced bunkers from The People's Project.
But it is important to have not only safe shelter, but also good optics. Thermal sights will give the military night binoculars needed both for exploration and for observation. A collimator makes it more convenient and easier to aim when shooting.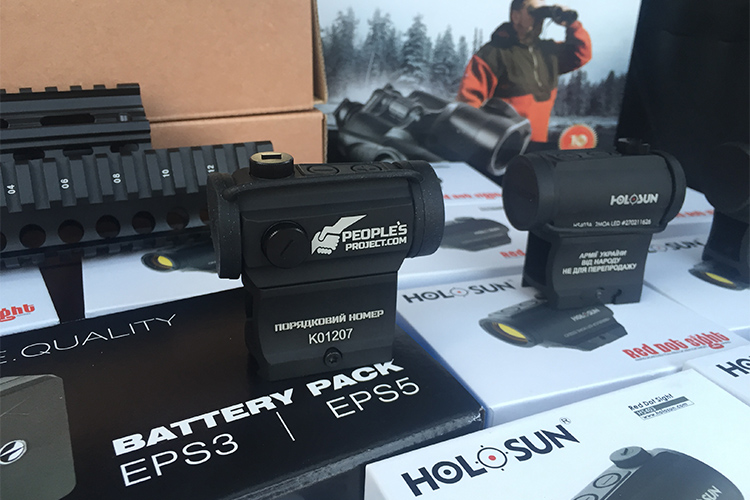 The boys have expressed gratitude for the support. At the front, especially in such hot spots, it is very important for military personnel to feel that people have not forgotten about them. Any participation in helping them is extremely important. Each donation, every post post or share in social media brings victory closer.
Get involved.