Lately, in the news we stumbled upon the information that at present there are no financial resources for restoration of the Ukrainian "Volodymyr Velykyi" corvette. This means the hope for fast recovery of our Fleet becomes even more vague. Still let us remember that currently the Russian FSB keeps arresting our vessels just in 11 nautical miles off the Ukrainian city of Berdyansk with absolute impunity!
What our state authorities are waiting for and what are they going to do remains beyond our comprehension, but anyway we cannot influence that. Still it is obvious that if they stick to this passive strategy, soon the Kyiv reservoir will remain our only sea…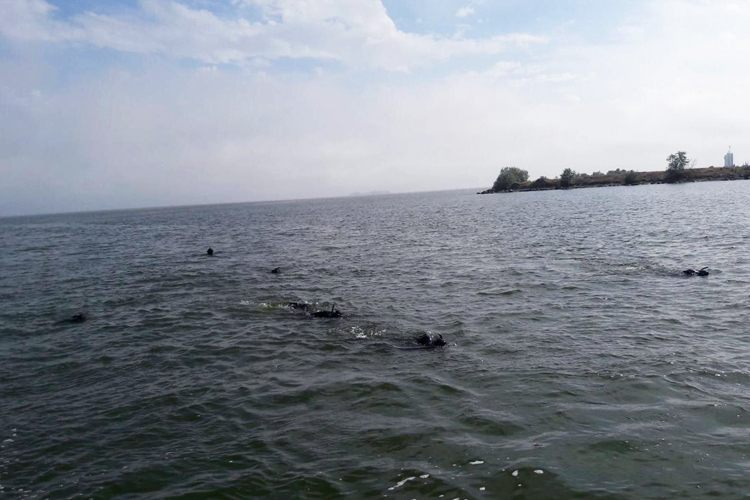 The School of Military Divers volunteer project has deliberately focused its efforts on supporting of Navy Special Operation forces. As if we impose a real threat of saboteur actions on the Black Sea gas platforms for our enemy, or, to say, the risk of advance of the underwater scout groups somewhere near Novoazovsk, – it will undermine their resolve greatly.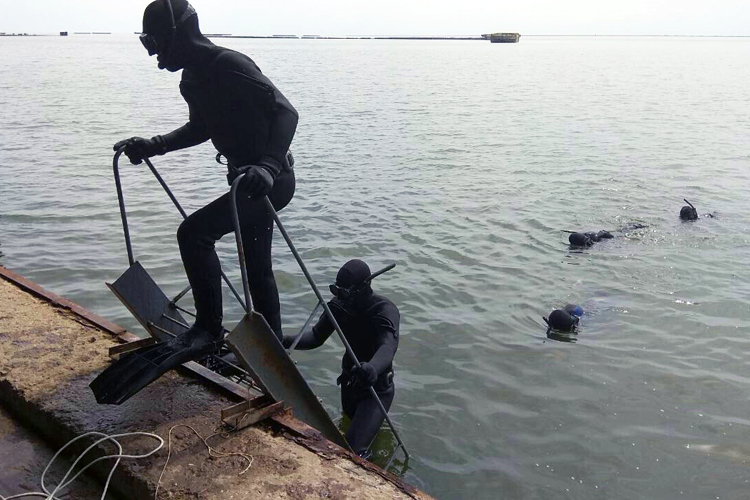 This time we have transferred the long-awaited equipment to the scout divers of the special division of the Ukrainian Naval Forces. It would be underestimation to say the guys were just looking forward to our parcel. They were just unable to work without it. And here's the thing.
Our American partners send us a few wetsuits as a part of aid. The wetsuits are of the best quality, innovative and up-to-date, just perfect. Still the full-fledged underwater activities require masks, snorkels, weight belts, special neoprene boots and gloves keeping a diver's hands and feet warm. Naturally, our dicers lacked these.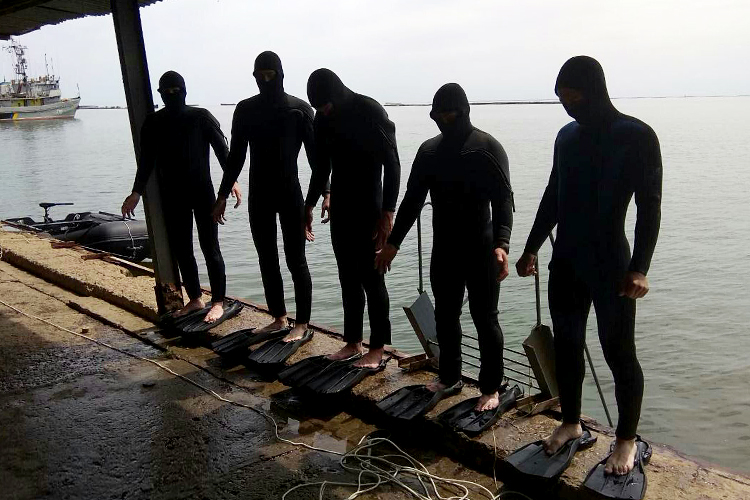 "Poor-equipped guys". Still, actually not that funny as the divers' equipment used to be really incomplete which made effective underwater work nearly impossible.
As the Ukrainian proverb goes, best things come in small packages. The support of the navy divers that became possible thanks to your generous donations within the School of Military Divers, was exactly this "small package".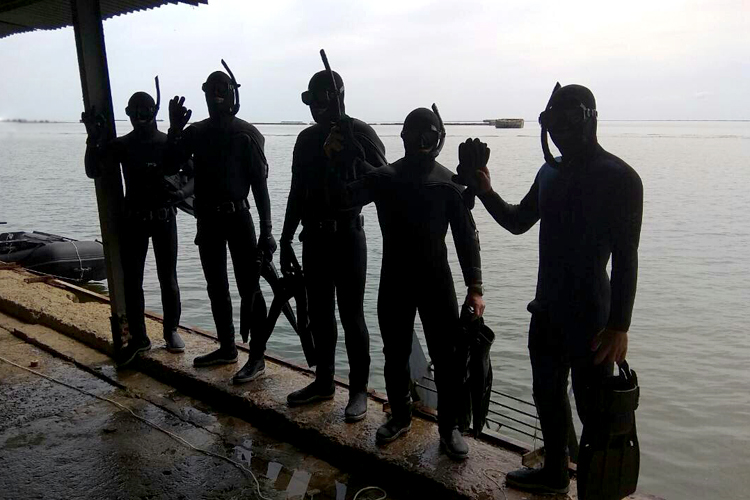 Masks, snorkels, weight belts, special neoprene boots and gloves – now you can see the divers' expressive OK sign. This means all goes really well!
Right now, the SpecOps divers are training full gas, so the guys have tested the new gear immediately.
Let us remind you that the School of Military Divers volunteer initiative keeps training of the SpecOps divers belonging to various branches of the army: The Navy, The National Guard, The Special Forces… The whole training course, starting from development of personal training schedules to practical course in the military positions, the project's coaches implement as volunteers, on their own enthusiasm and at their own expense. In our turn, we raise funds for modernization and renovation of their equipment, and this is the point where we desperately need your assistance. So please don't hesitate to join in!