During the second stage of The School of Military Divers Project Mariupol Platoon of a Maritime Security impressed even themselves. To finish training and pass finals well in a record time requires extraordinary endurance and thirst of self-improvement. This is a great merit of volunteer instructors, students themselves, who are motivated and enthusiastic about their own job, and their commander.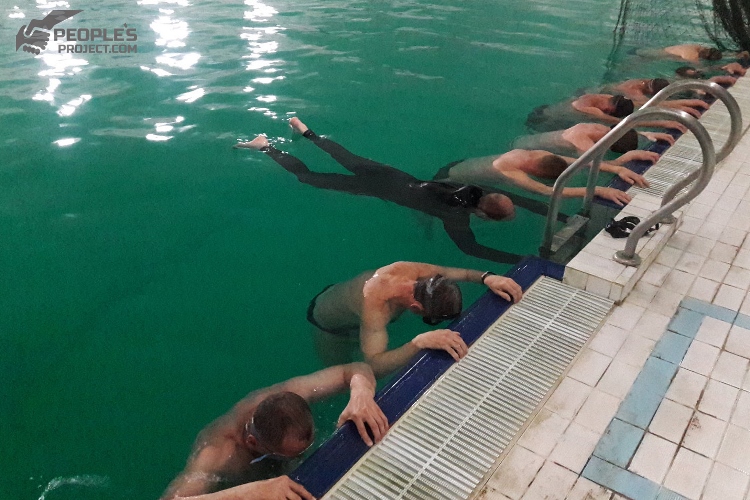 The commander of the divers, who as a joke calls himself their father, became a champion at one of the training. Divers squad was performing breathing under water. At a command the team as one dived into the water. In a few minutes soldiers one after another began to emerge. The commanders remained under water even after the latest diver was on the surface. Everyone was waiting for the commander, and the aquatlon coach Valeriy Naumenko was looking at a stopwatch, smiling with satisfaction. 3:47, 3:48, 3:49… We have a record!
See yourself:
What is this result impressive with? The average person can hold a breathe under water from 30 seconds up to a minute. This is a normal breath. For trained athletes, this figure is slightly higher – 2-3 minutes. But our instructors put the bar for combat submariners very high.
"It is not the World Record, but is certainly impossible for an unprepared people," – says the curator of the School of Military Divers Kostyantyn Myrgorodskiy.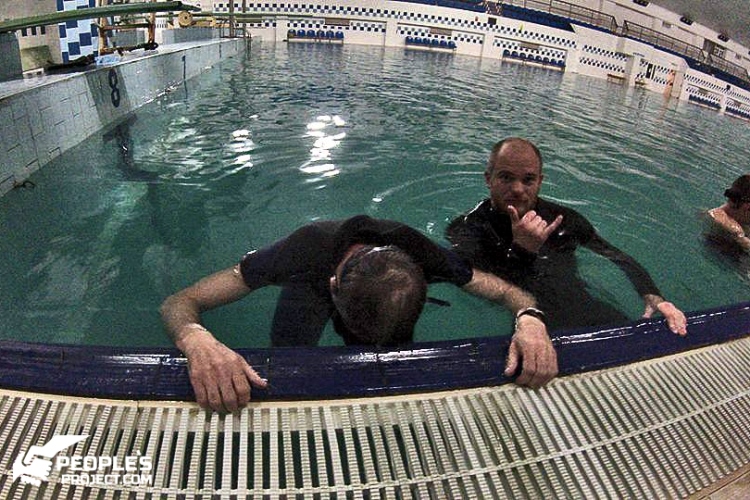 The commander of a group of divers of Mariupol Platoon of a Maritime Security and the instructor of the School of Military Divers Igor Rulyak
Now we are sure, that military divers, who are the first Ukrainian border guard in case of a threat from the sea side, are ready to work in critical situations. Water for them turned from a hostile environment into their element of power. They are not afraid of any force majeure: neither of inoperable equipment, nor being trapped underwater. Being able to work holding breath, the military can save his life, or life of his partner.
We would like to remind, that divers at other departments also wait for a practice and even made a little queue. Each of you can help this unique, but essential military divers. Your every dollar donated in terms of The School of Military Divers Project is an effective contribution into a protection of Ukrainian border against the invasion of an aggressor.