Description
How to deploy a highly skilled Task Force unit to a distant point remoted from the frontlines where the enemy would never expect, and make them carry out an immediate combat mission able of altering the whole course of the war drastically?
Armies of the world's leading countries are training their specop fighters to secretly land out from big heights while escaping being caught by enemy radars, and safely land literally anywhere. The most innovative engineering units are working on the parachute equipment aimed to implement the most sophisticated goals. Considerable results can be cited regarding the US and German armies. The Russians have been putting significant efforts in development of their air assault forces, too.
We've been repeatedly asked whether we're ready to equip a brand new squad capable of secret landing anywhere in the aggressor's controlled areas and fast renewal of justice there. Well, dear friends, it seems the moment has come.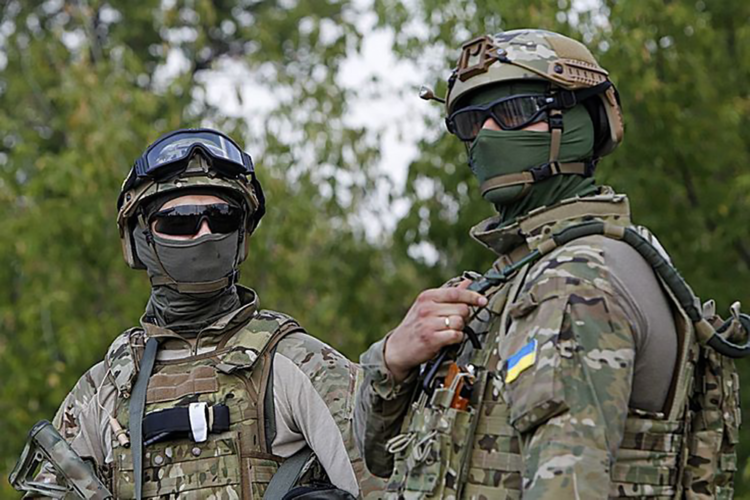 Lately, some old friends of ours, the fighters of a Task Force unit famous for their successful combat missions implemented in spite of the enemy's quantitative advantage or conditional frontline, have reached the People's Project volunteer fund for assistance. Unfortunately, their rich combat history is being kept in strict secrecy under both the state and military laws, so it cannot be disclosed; but if once told, it would have made a rich adventure fiction full of breathtaking stories based on true events. Hopefully, some day the time will come, but today we would like to take care of their equipment.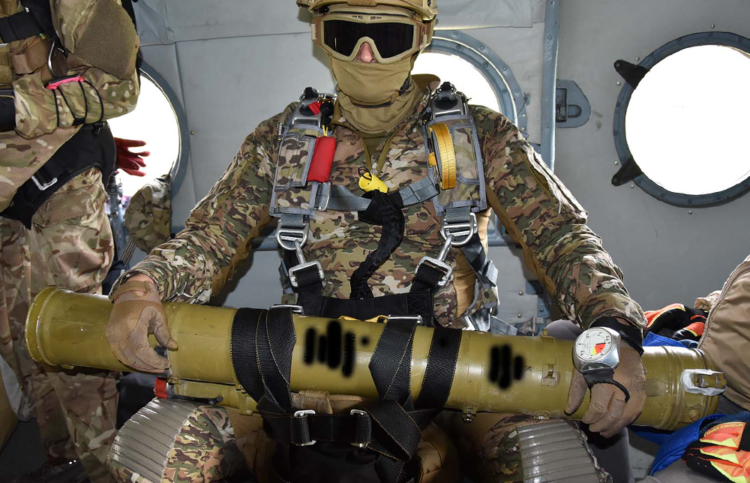 On their own initiative, in cooperation with their colleagues and paratroopers, a group of fighters conduct active training in altitude landing. It means skydiving from big heights, under the conditions of the rarefied atmosphere, from a several hundred meters height, with the subsequent precise landing on a specified point. To implement such tasks effectively and in full the guys urgently need some special equipment.
What is the money being raised for?
We launch fundraising for purchasing of the complete Sokil parachute system kits that will allow us to fully equip four Ukrainian specops paratroopers. We mean both the parachute systems itself and additional gear for their maintenance and transportation. Partially, the gear will consist of the equipment for their dog as a special officer cynologist along with his subordinate service dog make an integral part of their squad: the dog's input benefits their operations rather substantially. Being a fast, invisible and deadly unit, this group is able to cause considerable noise in the enemy's most remote backlines as well as in positions with difficult access.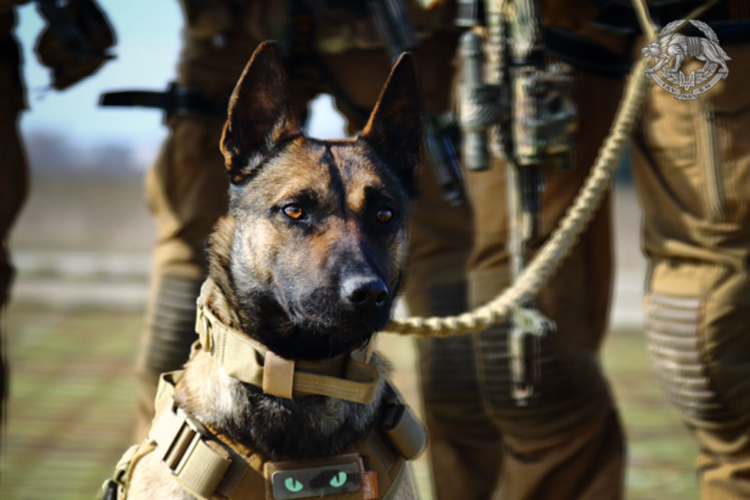 Trained combat dogs make an integral part of the task force squads  
This project is a joint initiative: our colleagues from the SpecOps, Special Forces command, individual contributors and sympathetic citizens have already claimed their readiness to support it. That is why we decided to launch an individual centralized platform which would unify the combined effort under a single project.
Why is it not the government who cares about it? Well, they're also in. The squad's command as well as senior officers fully support the initiative and support the idea of mastering professional skills by their servicemen. Still as usual, due to bureaucracy, lack of budgeting and certain discrepancies with the previously agreed development strategy, there is a delay in getting proper material supply for this purpose. So at present moment, purchasing of specific parachute equipment at the expense of budget is out of the question. But provided the guys manage to get the gear they need, on their own, the command will put it on the list, take the supply and facilitate further improvement, upgrade and activities of the paratroopers of this highly operational combat unit.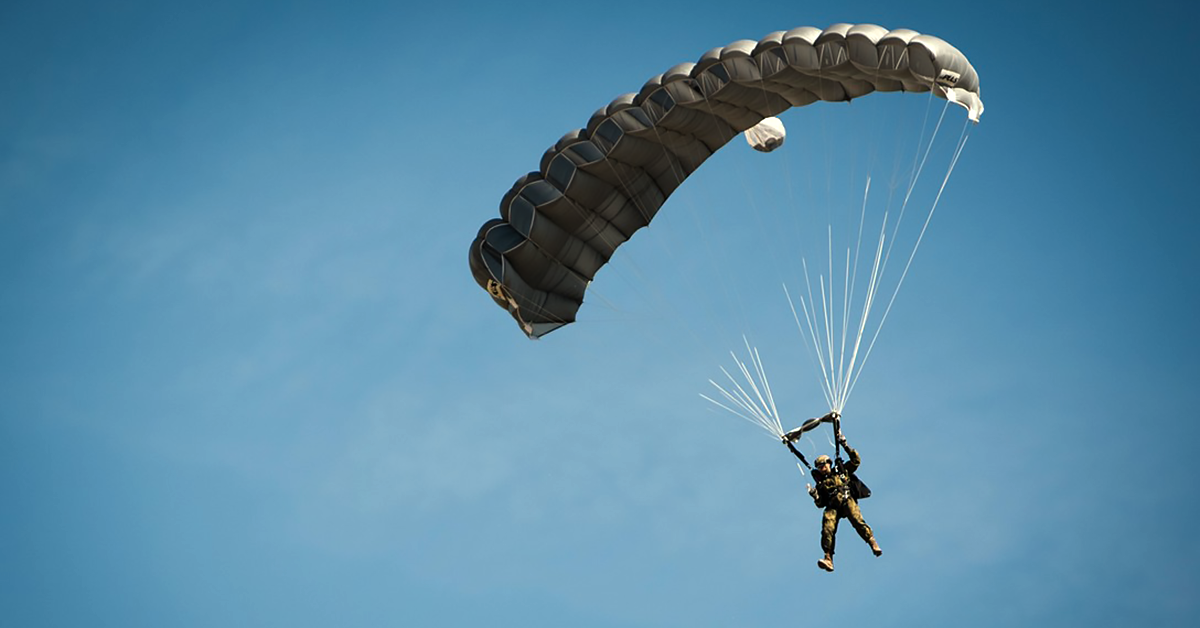 The Sokil system we are talking about, is neither another amateur inventory or an experiment with a vague outcome that would cost one and a half million Hryvnias. It is a Ukrainian-made parachute system developed with participation of the sphere's leading specialists. It has already been tested in the army; some time ago, Ukrainian paratroopers conducted a number of successful tests including parachute jumps from the 4 km height with landing in 20 km from the dropping point. The system has been scrutinously revised and certified by the State Research Institute responsible for testing and certification of arms and military equipment for the Armed Forces of Ukraine. It is a step toward the world's highest standards in armament, and another confident input in the future of the Air Assault Forces, SpecOps troops and individual combat Task Force units.

298 848 UAH

The main parachute wing type
216 640 UAH

205 200 UAH

Military Cypres 2 safety device
384 740 UAH

Altimeter Altimaster 3 Galaxy Extreme
32 400 UAH

27 000 UAH

Core Survival Hel-Star 6 Gen 3 beacon
33 750 UAH

27 000 UAH

32 000 UAH

8 000 UAH

MOHOC infrared helmet camera
108 000 UAH

162 000 UAH

Helmet for dog K9 Trident M1
18 900 UAH
Totally:
1 554 478.00 UAH