Description
Why is it important?
It's no secret that youth who grow up in remote residential areas, where entertainment and employment opportunities are few and far between, risk the slippery slope of crime and substance abuse. Is there an alternative? We think so. We want to set a good example and collect funds for the installation of a modern playground for youngsters and adults alike. The launching  pad for this social initiative is the Troyeshchyna area of Kyiv – an area with a, perhaps unwarranted, bad reputation. We want to turn Troyeschyna's reputation around and give people there the chance to experience health and fitness.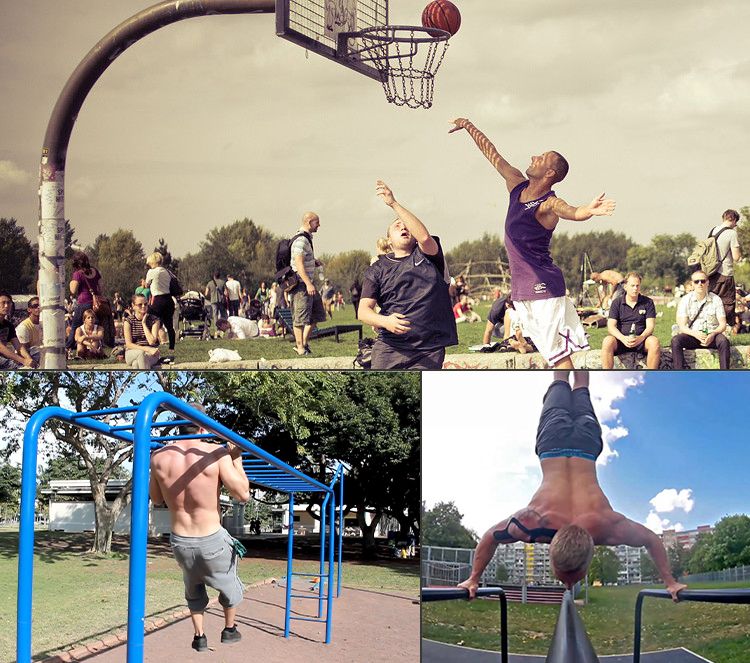 Our primary partner and the initiator of the project is a veteran of the war in eastern Ukraine, the founder of the now legendary Pizza Veterano and a native of Troyeshchyna, Leonid Ostaltsev. "Unfortunately, in Troyeschyna there's a huge problem with drugs. In this area especially there's not much to do, only basketball is saving children from this drug threat. It in fact, saved me and many of my friends from this trap. Unfortunately, not all of them. Six of them died. Not by bullets, not heroically in battle, from an overdose. That's why I decided it was time to make a change," Leonid said, outlining his plans.
All relevant permits for the renovation of the facility have been received, only financing remains. In its current form, the playground is not only poorly equipped but also dangerous. The basketball court hoops are unstable, welded from many different pieces of pipe, rebuilt many times and barely stand and cracked asphalt riddled with potholes could lead to falls and injuries.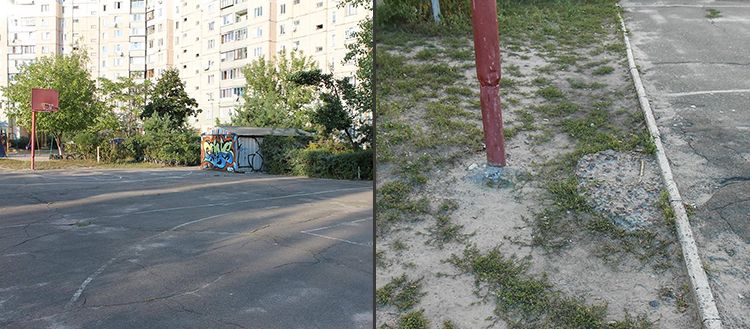 The total budget of the project and equipping the area with modern equipment is almost 130 000 UAH. With this money, the area will be equipped with hoops and backboards and court markings for streetball (basketball being one variant, often with a single ring) and also a workout zone for sporting activities using different sports equipment.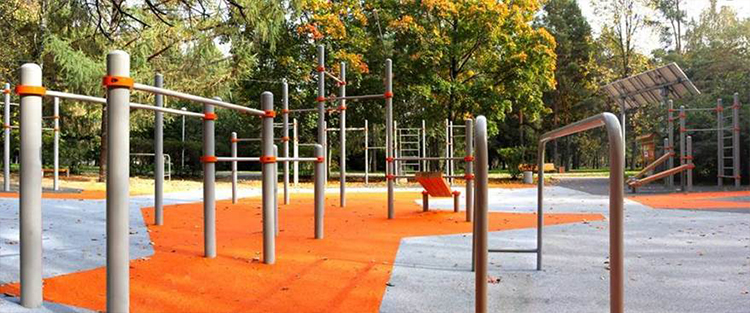 Funds for the project have been collect and provided by several organizations, including the pizzeria Pizza Veterano; a full list of partners and sponsors we will provide later. Not all funds will flow centrally into the budget of our project – thanks to our transparent reporting system we can ensure full control over the movement of finance. Of course, we look forward to any contribution you make a donation directly to the project.
It should be noted Leonid Ostaltsev has already established himself as the man who brought planning of the project to fruition and stands a good chance of bringing it to completion. He has helped several ATO veterans open businesses and this project is personal. It represents the implementation of certain childhood dreams and the site holds many memories for him. That is why we are confident – with Leonid Ostaltsev's backing the youth of Troyeschyna will be able to spend their days productively and not simply wandering the streets getting into trouble.
We hope this project will serve as a prototype for similar initiatives and if you know of another area in need of a recreational facility or one that needs to be revamped please do not hesitate to contact us – we'll see what we can do.

Where does the money go?
Fundraising for the installation of a modern sports and recreational facility in the Kyiv suburb of Troyeschyna. The funds will be spent on organizing a court for streetball and the installation of sports equipment. All equipment will safely and properly constructed by a contractor, for safety – our priority.
The estimates below are indicative. Costs may change, because we are always looking for cheaper options for the project without skimping on quality.
11

May

2018

The project budget has been reduced by UAH 47,004. Thanks to the help provided to the project organizers managed to reduce the cost of construction of the workout area.

Construction of workout site
81 000 UAH
Totally:
81 000.00 UAH