Description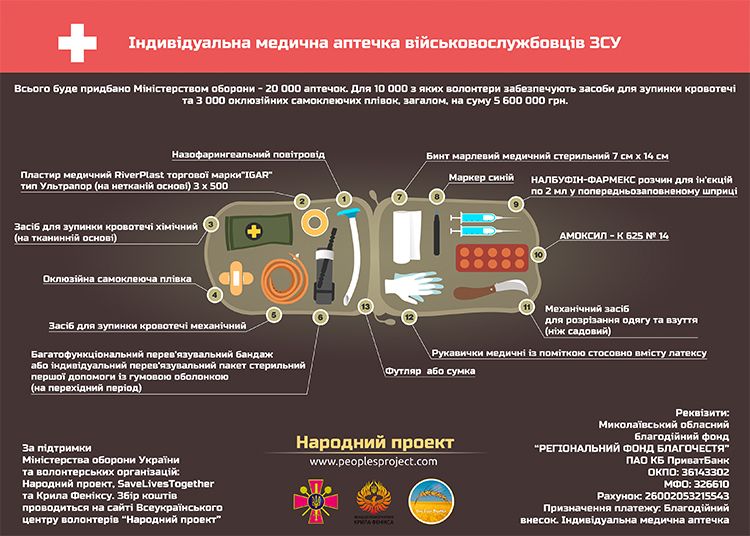 Why is it important?
Due to the mass mobilization there are not enough first aid kits. Furthermore, those that are available are not equipped with everything a soldier might need. First aid kits already delivered to the ATO zone by volunteers are not put on the unit's balance, thus, soldiers take the kits with them when going on rotation. If we follow this procedure the process of supplying our troops with kits will be neverending. With the support of the Ministry of Defense and in cooperation with volunteer organizations Save lives together foundation and Wings of Phoenix we are launching this fundraiser to provide newly mobilized soldiers with individual first aid kits. The project is designed to ensure that every mobilized soldier has medical supplies that could potentially save his life. Every soldier will be taught to perform first aid and will be provided with a first aid kit.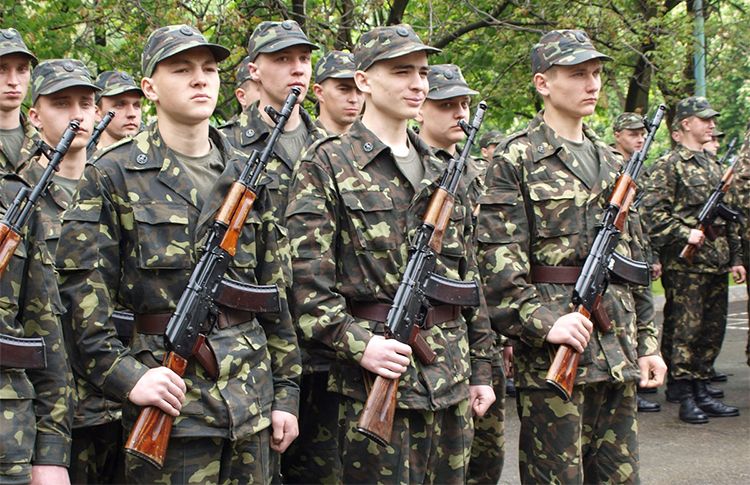 The first aid kits from the Ministry of Defense are stocked with necessary items and put on the balance of the military and handed out with receipts. In preparation for the next wave of mobilization, the Ministry of Defense will buy all the components for these Ukrainian produced kits. Our involvement will be in monitoring the transparency of procedures of the Ministry of Defense.
Where does the money go?
To address the question of how to put the kits together we do not need to reinvent the wheel – you only need to look to the experience of other countries. Individual military first aid kits, according to NATO standard, are put together based on the three most common causes of death of a soldier, which are injuries related to respiratory tract blockage, thorax wounds and blood loss.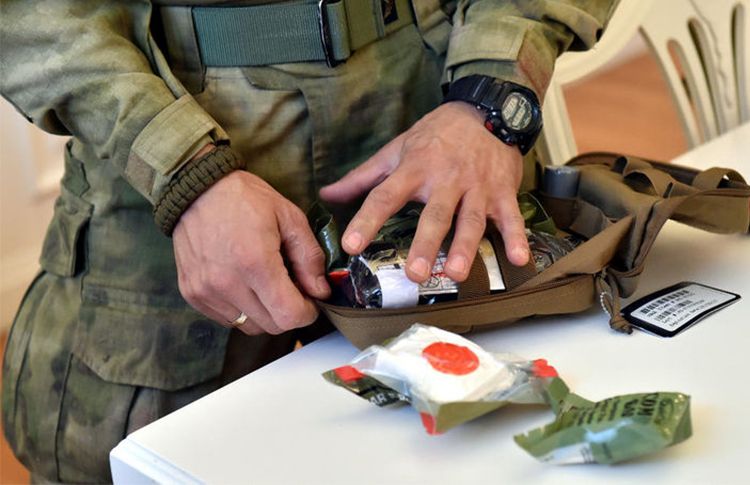 About 60% of casualties on the front happen due to arterial bleeding.
The components of the kits provide minimum and sufficient self-care to prevent pain shock, treat spasms, deal with skin, eyes and respiratory affection, and stop heavy bleeding.
---
What does a correct IFAK (individual first aid kit) look like?

---
In total, the Ministry of Defense will purchase 20,000 kits, we will stock 10,000 of with hemostatics and stock 3000 kits with occlusive adhesive films.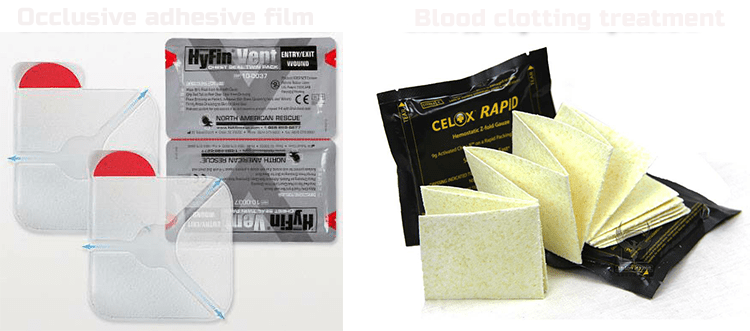 16

September

2015

Project budget decreased by UAH 1 164 674. Added BurnTec Hydrogel dressings, removed excess items.

28

May

2015

Project budget increased by 4 611 UAH due to a change in the price of hemostatic

19

May

2015

Project budget increased by 5,095 UAH due to a change in the price of hemostatic

942 900 UAH

3 056 464 UAH

BurnTec Hydrogel dressing
29 978 UAH
Totally:
4 029 340.00 UAH