Why is it important?
Modern warfare involves usage of armored vehicles in a wide range of tasks that are performed by the Armed Forces. Given that the enemy is well-armed and trained, additional armor protection, according to the People's Project is one of the priorities. Additional protection improves lifespan of transport and saves the lives of the crew.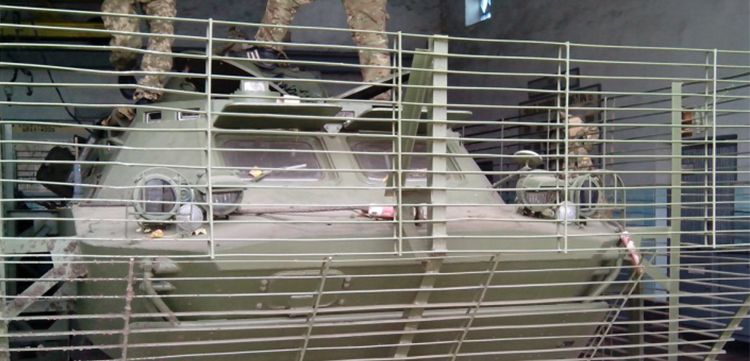 Anti-cumulative screens that are mounted on armored vehicles as part of the People's Armor project has saved more than one crew, and many vehicles (People's Armor report). Modernization of the screens was held parallel with the installation of the additional safety mechanisms in the fighting vehicles, which allowed for finding the optimum design. Now it would be foolish not to use our experience and potential.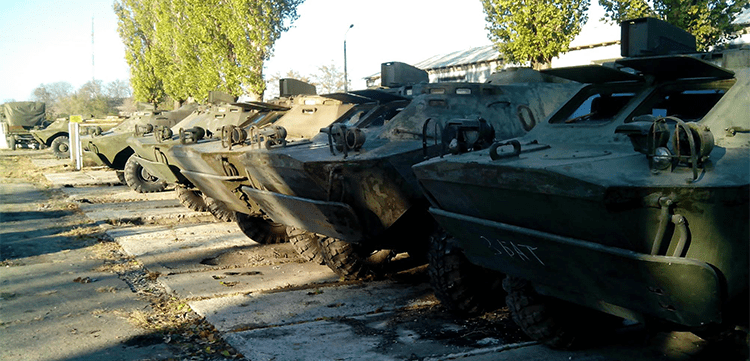 Where the money goes?
People's Armor 2 project has a goal to collect funds for additional armoring of the following military equipment:
1. Installation of the additional armor on the Mi-8 helicopter.
2. Installation of the additional armor on the automotive equipment, used in combat tasks in the ATO zone (machinery like KRAZ, URAL and passenger SUV).
3. Installation of the extra shields and additional armor on the tracked vehicles (MT-LB, IFV, AFV).
23

March

2015

The project budget increased by 66 000 UAH. Saxon AT-105 was added to the project.

The project budget increased by 300 000 UAH. Armoring of 12 vehicles added to the project.
Armoring

Armoring of МІ-8 helicopters
227 280 UAH

Armoring of URAL and KrAZ
220 000 UAH

Armoring of tracked vehivles
300 000 UAH

66 000 UAH
Newly enrolled machinery

40 000 UAH

40 000 UAH

40 000 UAH

40 000 UAH

40 000 UAH

Armoring of МІ-8 helicopters
100 000 UAH
Totally:
1 113 280.00 UAH
---
Requisites
PrivatBank for UAH transfers
Mykolaiv regional charitable foundation "BLAGOCHESTYA REGIONAL FUND"
PC CB PrivatBank
SREOU: 36143302
MFO: 326610
Account:  26005053214251
Purpose of payment: charity donation. People's armor 2
SWIFT-transfer in USD
BENEFICIARY: Mykolaiv regional charitable foundation "BLAGOCHESTYA REGIONAL FUND"
Account: UA803266100000026009053209659
Bank of beneficiary: Privatbank,Ukraine
Swift code: PBANUA2X
Intermediary bank: JP Morgan Chase Bank, New York
Swift code: CHASUS33
Correspondent account: 001-1-000080
Description: Donation for "People`s armor 2" project
SWIFT-transfer in EUR
BENEFICIARY: Mykolaiv regional charitable foundation "BLAGOCHESTYA REGIONAL FUND"
Account: UA413266100000026009053206287
Bank of beneficiary: Privatbank,Ukraine
Swift code: PBANUA2X
Intermediary bank: Commerzbank AG,Germany
Swift code: COBADEFF
Correspondent account: 400 8867 00401
Description: Donation for "People`s armor 2" project