Why is it important?
The conflict in the Donbas region of Eastern Ukraine has claimed the lives of many of the country's military personnel, many more were disabled or continue to fight for life in clinics or hospitals. Unfortunately, we have become accustomed to regular news about losses and casualties in this war. "Gruz 200" (which translates as "Payload 200" – which refers to the dead) and "Gruz 300" (the wounded) are the military code-names for the total of the rising number of men killed or wounded and they are terms that have come to be learned by all of Ukraine. They are code-names that fill every soldier's family with dread. For those affected it is devastating. While we can help the "Gruz 200", we can not return those listed as "Gruz 200", but we can help their families deal with their grief.
In order to support the families of men killed or seriously wounded in the east, volunteers and activists from Poland and Ukraine have joined forces to organize a week-long trip to Poland for 30 children. During the scheduled tour program, the children will visit several cities as well as into the countryside to unwind a bit and relax.
Among the children selected for the trip are sons and daughters of ATO military personnel from different regions and cities of Ukraine.


You may remember the tragic case of reconnaissance aircraft AN-30B that on June 6, 2014 was hit by a terrorist missile near Slaviansk. Five crew members were killed including chief pilot Konstantin Viktorovych Mogylko (link in Ukrainian) posthumously awarded the title Hero of Ukraine. He gave his life flying the burning aircraft away from residential areas of the city potentially saving the lives of dozens of civilians. Colonel Mogylko left behind two children.

---


"Cyborg" Maksim Rydzanych (link in Ukrainian) callsign Adam, was not mobilized into the Armed Forces, instead opting to volunteer. Through the heroic defense of Donetsk Airport he died by a bullet fired by Russian saboteurs in the village of Opytne during a truce March 20, 2015. Three children have been left without a father.

---


Volodymyr Zhenzheruha served in the Armed Forces under  contract. On September 1, 2014 during a reconnaissance mission near Heorhiyevky, in the Luhansk region he hit a landmine. By Presidential Decree he was awarded the Order "For courage" of III degree (posthumously). He left two daughters behind.
---


Yuriy Koval (link in Ukrainian) was mobilized to the Armed Forces in 2014. He served as a private in the first separate tank brigade. He died during a battle near Lugansk Airport, near the village of Krasne. His division three BRT broke through two checkpoints but was ambushed. Yuri died covering his comrades. His 12-year-old son has been left without a father.

Where does the money go?
The activists have managed to collect the required minimum – money for the children's travel to and accommodation in Poland. And to make the trip more interesting volunteers will be traveling with the group, additional funds for competitions, masterclasses and spending money for the children still needs to be collected. After all, in addition to the fixed costs it is good to have a little spending money for small pleasures such as ice cream, chocolate or souvenirs to take home.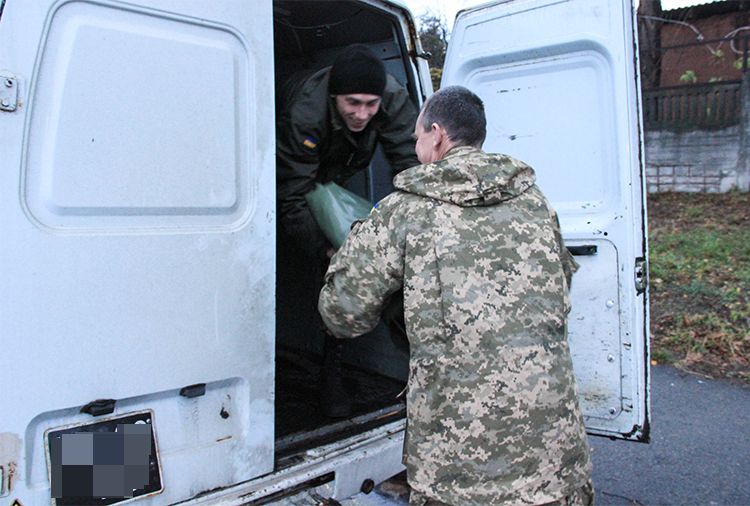 32 545 UAH
Totally:
32 545.00 UAH