Dearest friends, as you all know we work neither out of a narcissism, nor for PR. However, today is an outstanding event in a history of The People's Project. At noon we received an anniversary payment to The Bioengineering Rehabilitation for Wounded Project. We received 10,000th contribution to one of our major philanthropic initiatives. It is a really significant number. It proves that people around the world are generous, compassionate, and willing to sacrifice for a rescue of the neighbor. Also, it illustrates, that an open and transparent reporting system strengthens people's trust, and is the foundation of volunteering.

An anniversary contribution
Our old friend Tatyana Ruda became a philanthropist. She is one of a key figures in the volunteer movement in Ukraine, and just a beautiful woman. To be honest, this anniversary contribution, which became the 10,000th, is not the first one in a history of Tatyana's volunteer work. Tatyana supports our charitable projects, including The Bioengineering Rehabilitation for Wounded Project, for a long time already.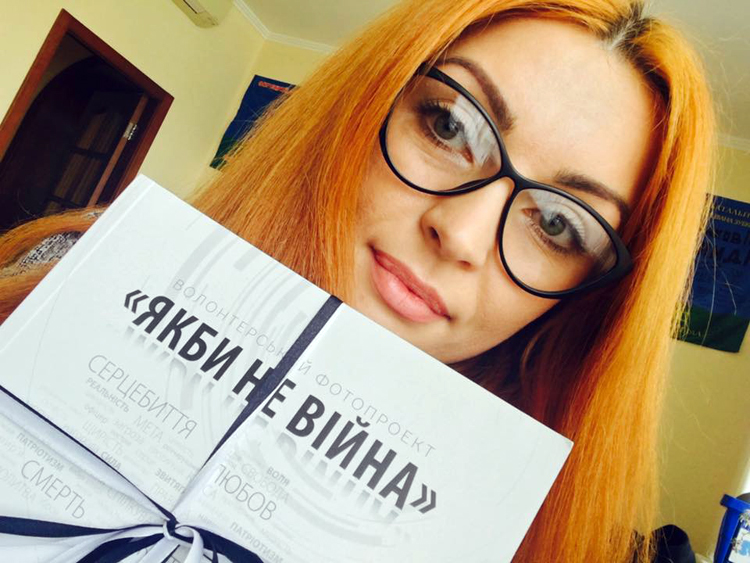 Tatyana helped us not for the first time. And we are willing to help her back a little. Tatyana, along with her volunteer colleagues, published a wonderful book called "If there is no war". It is a collection of stories and photos of soldiers, released not for a personal enrichment. For the money received for a sale of books volunteers will continue to help Ukrainian soldiers. If you want to purchase a copy please send a private message at the project's messages page.
We urge you not to dwell. Only in terms of The Bioengineering Rehabilitation for Wounded Project we collected more than 22,000,000 UAH of people's donations. All the expenses you can track at the project's report, because a transparent reporting system is one of the main principles of our work. All received donations we spend for a treatment of almost 80 defenders of Ukraine. Conventional medicine was not able to help them. Along with you, we saved nearly 80 defenders from the lifelong injuries, amputations and prostheses. We brought them back  to a decent human life. The war continues, and we must continue the help. Join The Bioengineering Rehabilitation for Wounded Project. Your contributions save lives.