Wounded 30th Brigade fighter Serhiy has returned to the clinic. He has already completed examination and preoperative preparation, but today he will undergo an arthrodesis procedure on his ankle joint. This will place his foot in the correct position. Otherwise, due to nerve damage, his foot would have always remained lowered and this would not allow Serhiy to walk freely.
We are confident that everything will go well. We wish Serhiy a full recovery.
Serhiy already has come a long way in the project Bioengineering Rehabilitation for Wounded, he had an improperly spliced, with many detrital fractures, of the distal third of both bones of the right forearm. Doctors performed several operations in January this year, and a subsequent X-ray showed bone fusion in the forearm. Two months after surgery, Serhiy was able to move his fingers. And in April, Serhiy underwent plastic surgery on scar tissue and had the plates removed from the fused bones.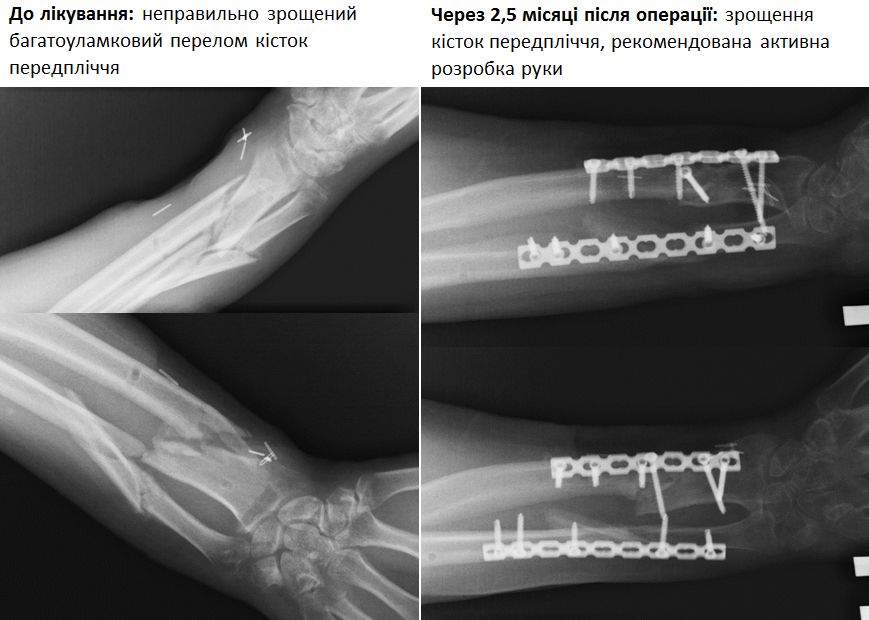 After finishing treatment on his arm, it is now time for doctors to turn their attention to his foot.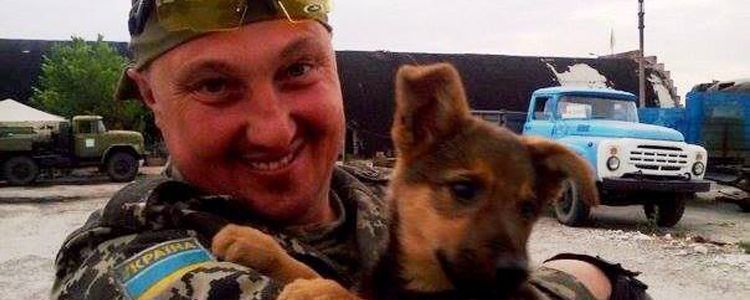 Serhiy, 40, a fighter with the 30th Brigade was wounded July 17, 2015 near the city Avdiivka. Fragments of the projectile that exploded 10 meters from him, skin, tendons and soft tissue from his arm. For the treatment of his damaged bones and nerves he was sent to the Shalimov National Institute of Surgery and Transplantation. Shalimov, doctors appealed to the social project Bioengineering Rehabilitation for Wounded and invited iLaya Medical Company doctor Volodimyr Oksymtsya to help perform surgery on the bones of the forearm. However, the bones began to coalesce incorrectly blocking motor function to his hand
Thanks to your help Serhiy has a chance at a healthy life without physical limitations. We sincerely thank all who contributed to fundraising. Now waiting to receive treatment as part of the project are many guys who were wounded while defending Ukraine. Let's help put them back on their feet.