Sergiy had been waiting for this moment for a two and a half years! In late July the hero underwent a complicated surgery involving application of bioengineering technologies to substitute a vast femur defect. The place that used to look like an enormous black hole in the X-ray image, now has been filled with a bone block colonized by the soldier's own cells.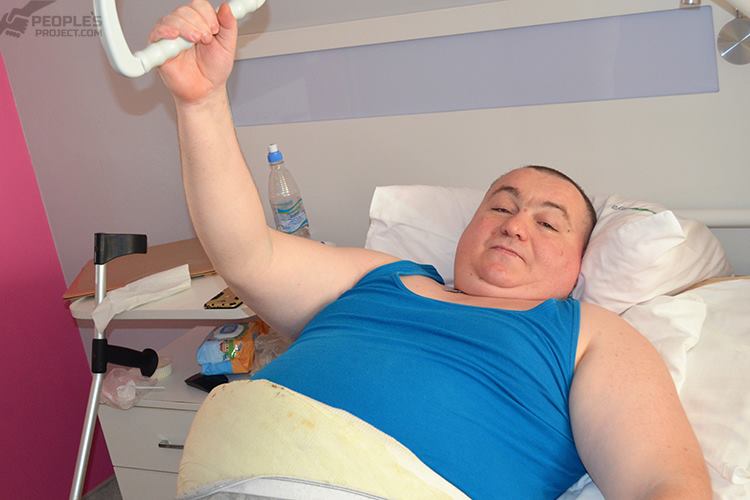 Now, when the surgery is over and proved successful, according to the doctors, and our hero is recovering, we can describe the amount of work that has been done. So far, the bone is being fixed with a plate. Later, in a few months, the cells will multiply and fill the entire cavity forming a bone with proper natural durability.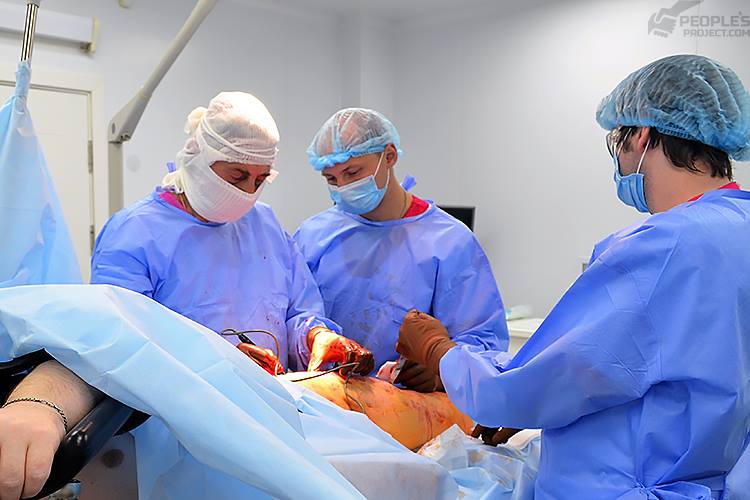 Sergiy embodies one of the Biotech's most complicated medical cases. He had been wounded at the beginning of 2015. He had barely survived when he got severe explosive injuries. In his own words: "Yep, scratched me a bit. But comparing to the things I happened to see it was just an itch!" We are not surprised at his jokes as Sergiy is known as a cheerful person. And this matches his position of a field cook well. Just listen to his stories about his culinary skills in the forefront settings! He prefers to dwell on his tales for hours as these are far more interesting than some "trivial" injury!
Actually, various doctors had been trying to heal Sergiy's "scratch" that caused his leg's shortening by three centimeters, for quite a long period of time. But the bone did not fuse. Being set on a metal pintle, it was getting damaged more and more, which subsequently led to inflammation and osteomyelitis.
When the hope for natural bone fusion vanished, Sergiy applied to the Bioengineering Rehabilitation for Wounded Project. Unfortunately, too much time had been wasted before this happened. In late October of 2016 doctors took the guy's cells and performed three complicated primary surgeries on his hip to get it prepared for the main stage of treatment. Then the major event – bone transplantation – has happened.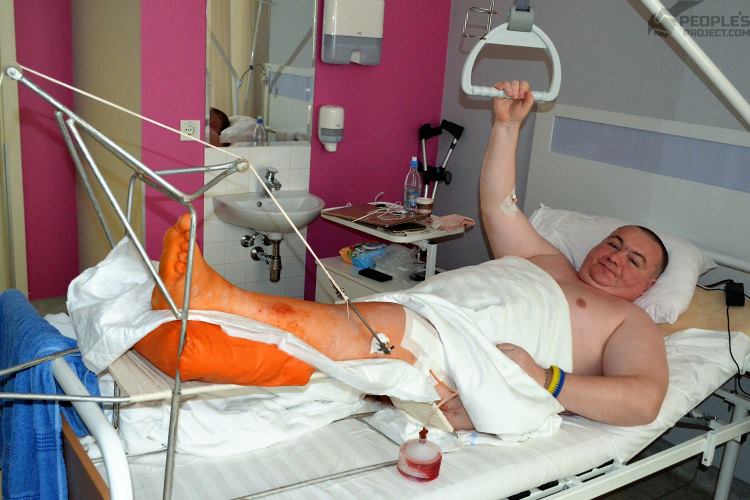 Following the surgery Sergiy spent two weeks with his leg outstretched to let it properly heal in a due position. Today as his sutures removed, the guy is preparing to leave the hospital. He is going to advance to full recovery at home, among his family and friends. And in a few months he will need to see the doctors again, to take his regular check and X-rays.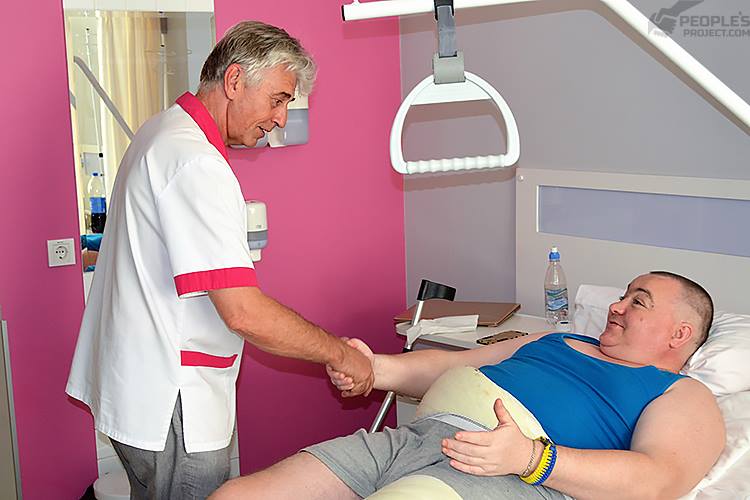 ergiy would not have made this decisive step toward full recovery without your help, dear friends. Thanks to your generous donations and at the expense of Ukrainian diaspora in Spain, as well as thanks to the "Oves" charity foundation input, we have paid full cost of the guy's treatment. But today other heavily wounded patients are waiting for our help. For example, Sergiy who is having the head of his humerus grown, Volodymyr with his totally crushed arm, and Petro, a very young soldier that barely avoided his foot tear-off due to mine blast. And together we cannot leave our defenders alone with their injuries, can we?