There are just a few days to the New Year left, and we would be really glad to say: "Well, everything has been done! All needs satisfied and all bills for treatment of the wounded fighters paid" Still alas, no. Yet within the Biotech project we have to raise quite a sizeable amount. Because we got a few new guys who have just begun their treatment, as well as those who are approaching their recuperation but still lacking money for treatment.
Today we got a money transfer from certain compassionate people which amounts to 25 thousand hryvnias. The volunteers decided to allocate the entire sum to treatment of Volodymyr, callsign Taxi Driver. The man literally lacks necessary bones in the part of his arm. At the moment, new bones for further transplantation, making about 10 cm in length, are being grown in the Biotech's labs from Volodymyr's own stem cells.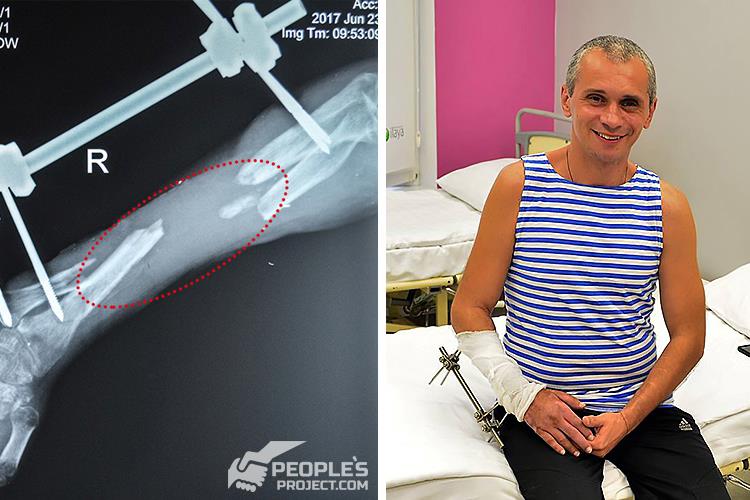 Thanks to such timely assistance, tomorrow we will be able to partially pay for Volodymyr's treatment. The rest of the sum we need to raise makes about 50 thousand hryvnias – it seems a colossal sum as per one person, still we are sure that together we will manage to accumulate it! Almost 600 thousand hryvnias has been already spent on treatment of the wounded fighter thanks to your generous contributions, dear friends. So we are sure that every hryvnia donated to the Bioengineering Rehabilitation for Wounded project's account, will help to bring closer full recuperation of the paratrooper who had paid for our peace and security with his own well-being!