In response to our announcement of the possibility to apply for a blindage, we received requests not only from those who need these shelters, but also from the military who already tested them! We have sent lots of these earlier, so cannot follow their usage closely. So naturally, we are glad to hear positive responses about our blindages from soldiers.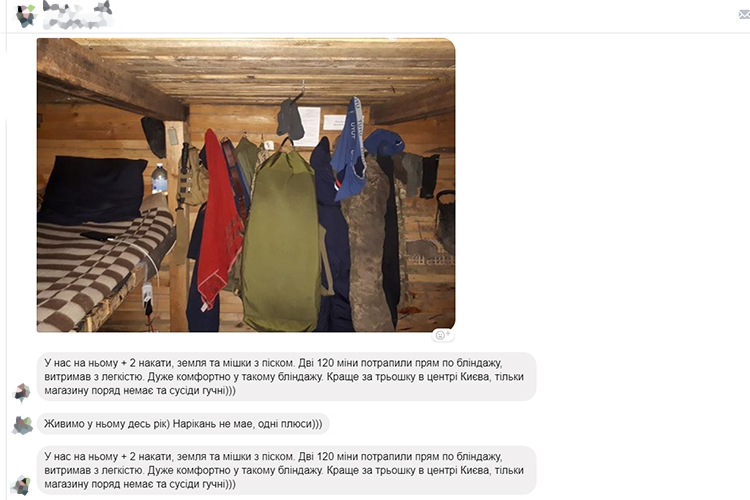 This dugout was set somewhere on the forefront in the outskirts of Donetsk airport (sorry for not giving you any details of its location due to its inhabitants' wish). And even in such conditions the guys managed to create a comfortable oasis. "There are no complaints, only benefits! It feels exceptionally cozy in such a dugout. Even better that a two bedroom apartment in the center of Kyiv, except there's no supermarket nearby, and the neighbors are rather loud," – a fighter who has been living for about a year in this "apartment", is kidding.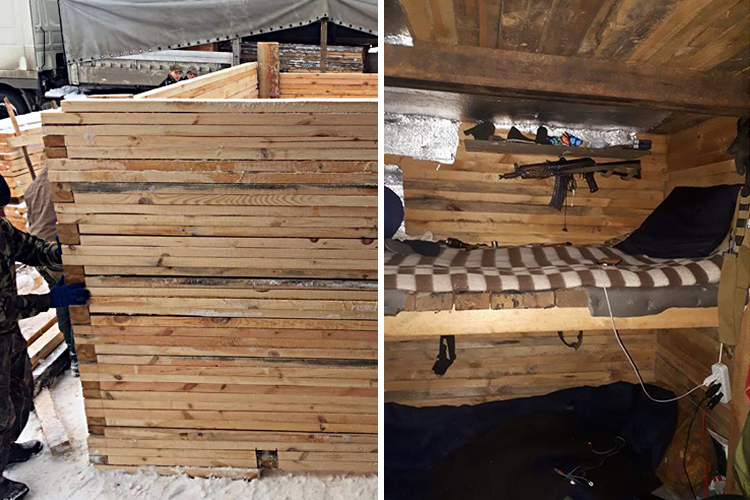 Left is a blindage assembled in Kyiv for demonstration purposes. Right is the interior of the same dugout on battle positions near DAP
From outside the dugout looks quite small, but it is able of accommodating up to ten fighters with due comfort. If one needs to wait out a shelling, the capacity of the dugout increases substantially. Fighters told us that once about thirty people rushed into the same dugout on alert!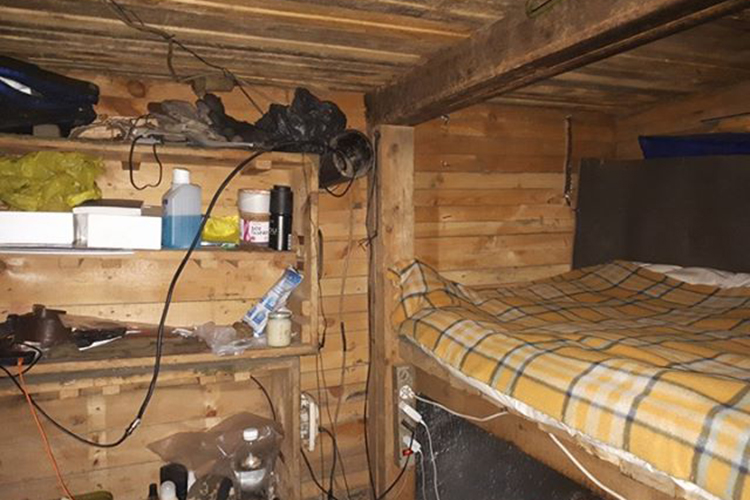 What about security, one may ask. Of course, the dugout cannot endure targeted fire using large calibers. That is why we always instruct the guys about the necessity of obligatory additional reinforcement of the shelter from above. As regards the blindage near DAP, the guys fortified by the book: "We made put two extra mounds, earth and sandbags on top of it. Recently, two 120 mm mines hit it directly, and it easily endured this."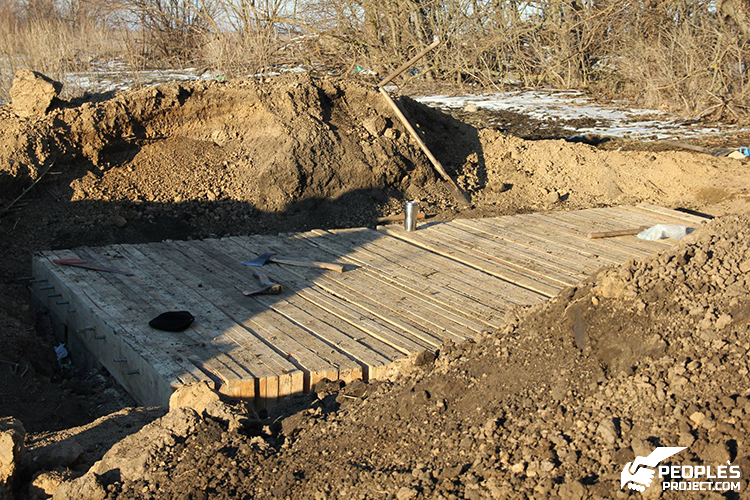 This is just the first layer of fortification. Army engineers are going to cover the dugout with a few extra layers, in full accordance with military science  
You can find more information about dugouts and a video describing their test in a testing ground, on the webpage of the People's Blindage project. Also, on the same page, anyone willing to be supportive in providing our fighters with up-to-date mobile blindages, can contribute any amount of money in the project. Dear friends, it worth mentioning that we collect money only for the materials and stuff necessary for their manufacturing. A team of engineers working on design and manufacturing, are volunteers; in other words, they work for free.