The new, robust and upgraded reconnaissance drone went to the front line. This remarkable aircraft was developed by our friends and partners, a team of professionals from Ukrspecsystems. Octocopter of a new improved design was recently sent to the members of the special forces, which performs combat and intelligence operations both at the front line and in the enemy's rear. This machine we were able to purchase for Ukrainian defenders only thanks to your donations. Its production and upgrade we payed at the expense of your contributions to a charitable The Seven copters PC-1 Project. Just recently we filmed a short video, dedicated to the latest test of a copter, before it was sent to the front line.
These drones are in a great demand among military units. From the guys, who already received copters in terms of the project, we received only positive feedback. In addition to words of gratitude soldiers sometimes show visual results. Recently we received photos of an enemy's strong positions, which were discovered with help of our octocopter.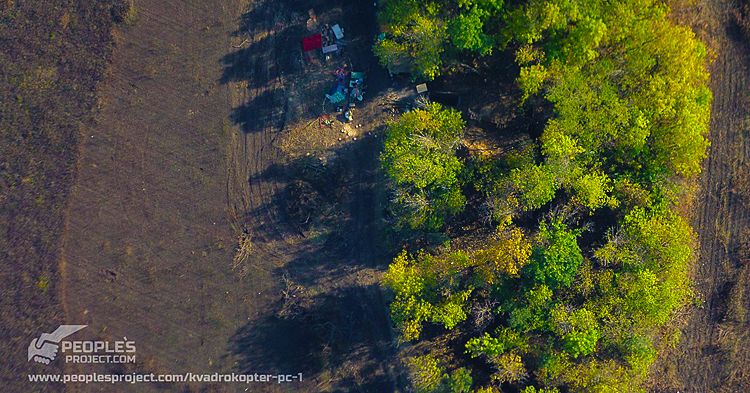 Quadrocopter PC-1 revealed hidden position of the enemy
During the production process the engineers of Ukrspecsystems updated the design of drones with some improvements. So quadrocopter become octocopter. Additional 4 rotors increased stability of a system, and made it possible to work even in unwelcoming weather conditions, and under high winds. In addition to that, the time of a flight was slightly increased. Update applies to other features as well. The gyro-stabilized combined suspension was added to the construction, which allows to use both Full HD camera with 10x zoom and infrared camera. Octocopter PC-1 is designed as a reliable folding construction, which can withstand heavy loads and even a fall from a height. New copters could be easily transported in a backpacks, and prepared for a flight in 2 minutes. The mechanism of an automatic takeoff and landing makes the use of a copter much easier. Also, the software allows you to automatically register the flight route and even track moving targets.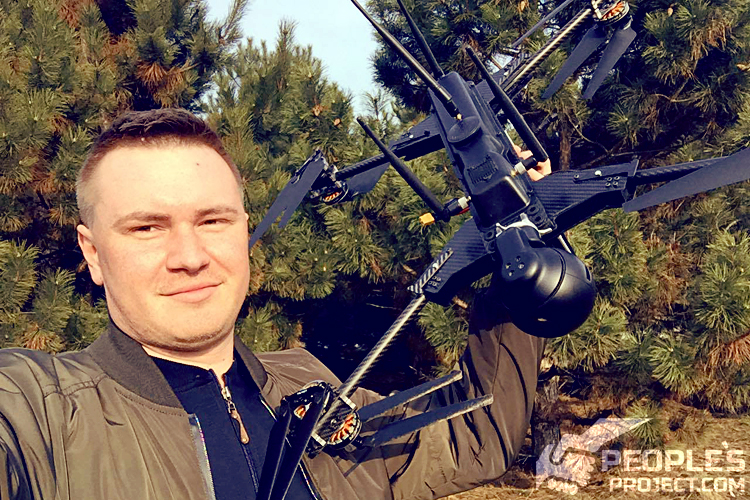 Even after the upgrades copter PC-1 remains reliable and light
Octocopters of the Ukrspecsystems' production meet the latest international standards. As for price they are much more beneficial, compared to the foreign counterparts. That is why we once again appeal to you for help. Your donations to The Seven copters PC-1 Project let us produce enough aircrafts for the needs of the front-line units. We bring the victory together.
---
If you are interested to buy such a copter for your own needs, you can contact the manufacturer directly. All contact information is listed on the website of the Ukrspecsystems.
The company specialist will gladly answer to your questions.