The tendon week at the Bioengineering Rehabilitation for Wounded project is open! Only yesterday we told you about Vitaliy, a young tankman who got heavily wounded in a battle. Just yesterday the guy underwent an unscheduled corrective surgery – a reconstruction during which the doctors sorted and slightly lengthened the key tendons of the foot. We will inform you about the course and results of the surgery a bit later, following natural sequence of events.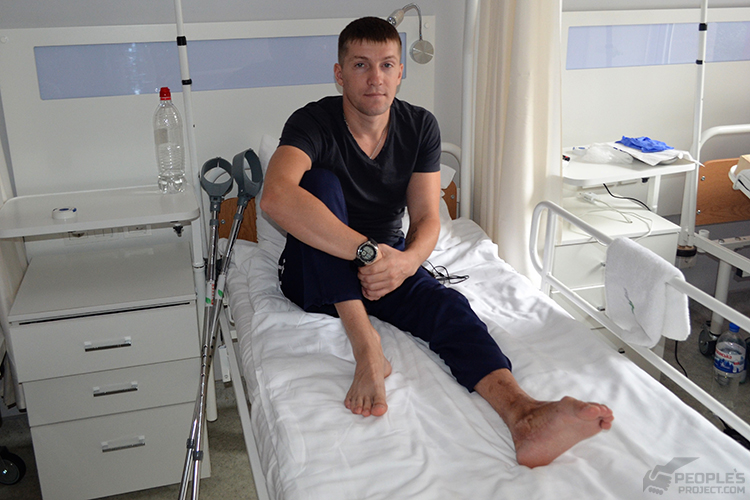 Today it was Volodymyr who visited the ilaya clinic. This guy is undergoing planned treatment within the Project. The next surgery is rather expectable for him, despite his main treatment course is already over. During the last operations the doctors grew up and restored a new heel bone instead of that torn-off by an explosion. Now it is time for reconstructive plastic surgeries: the doctors are going to perform certain manipulations on the tendons vital for normal leg functioning.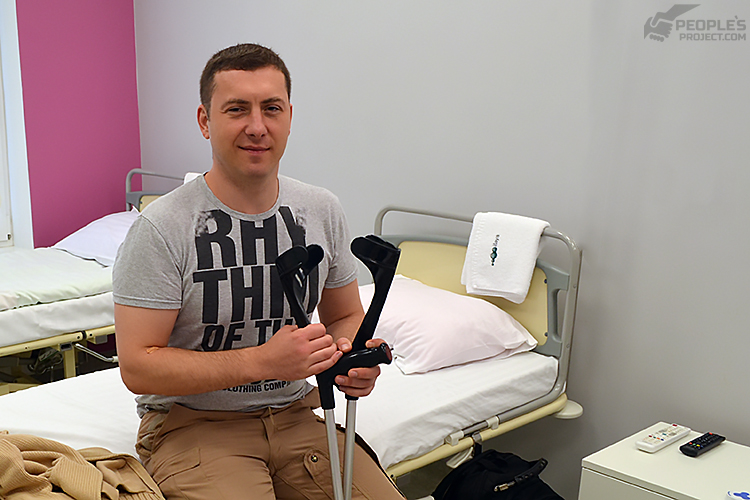 From the very beginning, Volodymyr's situation was virtually hopeless: on positions near Vodyane he struck a mine and got his leg destroyed by the explosion. The heel bone had been smashed out and hit out of the foot. Volodymyr underwent treatment in Germany but their doctors failed to help him in his trouble: the current medicine does not possess the techniques for efficient restoration of such complicated injuries. Then Volodymyr joined the Biotech.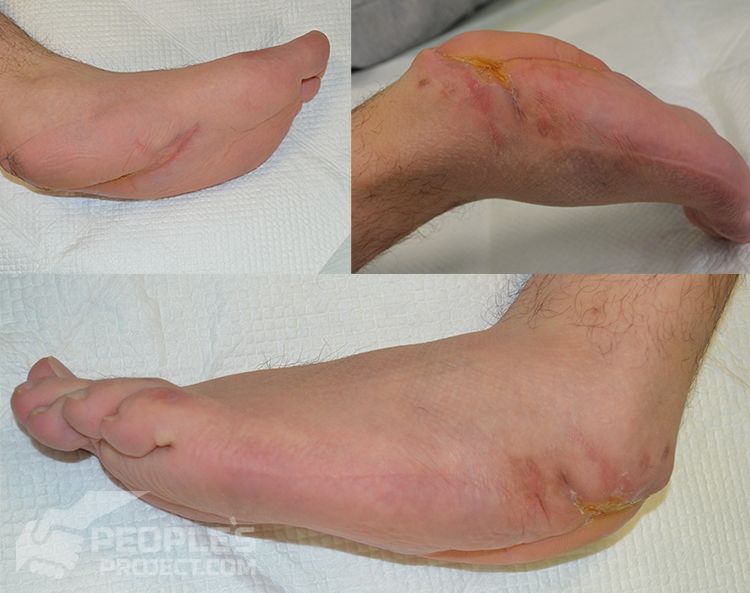 Volodymyr's leg before treatment within the Project
Within the Project, the doctors grew up a new composite heel bone out of Volodymyr's own stem cells, and implanted it into the corresponding area of the foot. Today Volodymyr is almost back to his normal life; he is actively recuperating and training his foot. Reconstructive surgery will reduce the number of limitations in motion capacity allowing him to forgot about the injury.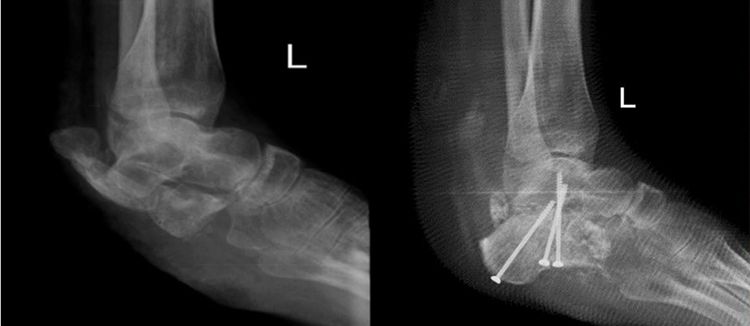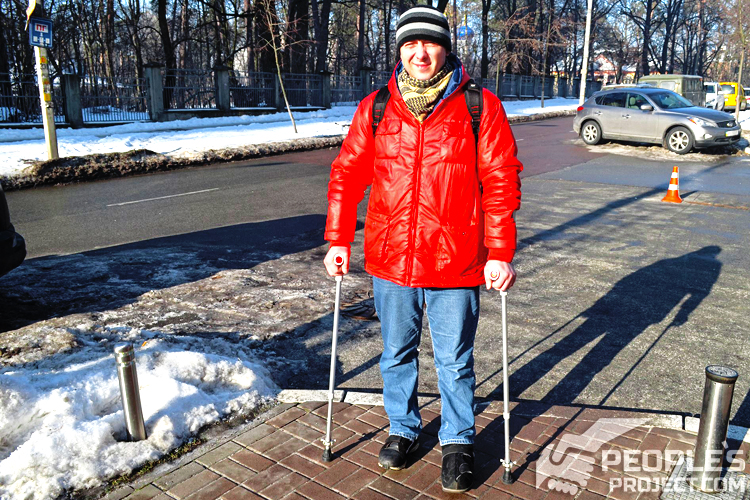 Last spring Volodymyr started to walk on his own legs
Right: although the entire leg still cannot be grown up yet, reconstruction of its parts out of the patient's own tissues became reality today. In total, we have restored almost a hundred of heavily wounded fighters within the Project. All of them mostly came back to normal life and forgot about the prospects of a possible lifetime maim. And all this has been achieved thanks to your help solely: since the state refuses to sponsor this type of rehabilitation, bringing our defenders back to full life is possible only owing to people's contributions. Join the Bioengineering Rehabilitation for Wounded project». Your donations really help to restore our wounded defenders' health.