Volunteers of The People's Project equip 3 sniper rifles of a high-precision. A beautiful summary of certain results for several weeks. Equipment we mentioned before, we purchased to equip 3 sniper rifles in terms of The "I Am Sniper" Project. You will find accurate and complete list in the end of this article.
Because of certain legal restrictions The People's Project can not deal with the a weapon directly. That is why we joined the volunteer initiatives along with Serg Marko, Olexiy Sikharulidze, Genadiy Mashynson and a few other wonderful people. Guys helped to purchase the rifles, and we spent funds of the project to equip those rifles for an accurate marksmanship.
Besides the equipment for the rifles, we purchased specific mechanisms, like four powerful weather pocket stations. Snipers use them to identify and consider weather conditions, which affect the flight of the bullet. Also, guys helped to purchase bullets, gunpowder and other gun accessories.
All 3 rifles been delivered to the front line just recently. Snipers armed with those rifles defend Ukraine at one of the hottest spots of the front line.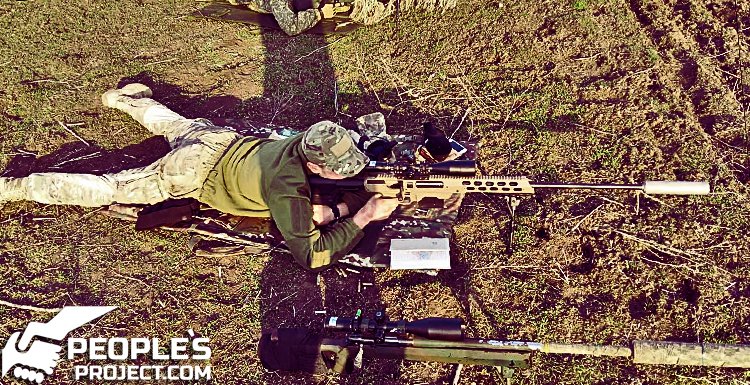 Sniper tests one of 3 new riffles of 338th caliber at a proving ground
The investment into a security of Ukraine bring excellent results. Sniper's job is to shoot enemies. We already know about the successes of Ukrainian fighters. One of Ukrainian snipers, with an upgraded old Mosin rifleshot the invader on the verge of the rifle's maximum distance. This is not neither first nor the last enemy, neutralized with help of your active support. We call you to continue. The war is still on, and your contributions to The "I Am Sniper" Project help to facilitate the work of Ukrainian sharpshooters.