Again, it is the time for good news, dear friends! On the 1st of July, another group of the ATO veterans is off to the mountaineering tour in the Ukrainian part of Carpathian mountains. For about two weeks the participants of the tour will enjoy scenic views, make quite a long distance featuring a few levels of difficulty, get the chances of meeting the challenges of wild nature and showing themselves in various situations, both individually and in a group, having their comrades' shoulder.  All this is due to happen within the Mountain Therapy charitable project by means of which we are trying to benefit into the process of psychological rehabilitation of fighters who come back from the war suffering from complex psychological trauma. Recently, we have managed to buy the main bulk of equipment. Naturally, yesterday we sent the tents, sleeping bags, tourist mats and the rest of equipment necessary for mountaineering, to Kropyvnytskyi. Please see the complete list of gear that we bought, below this news report.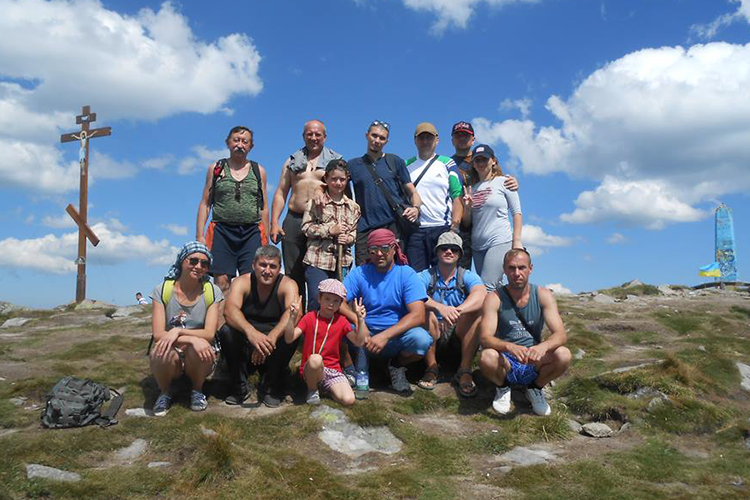 Participants of the initiative during their former tours
Actually, 'we' means Mobile Volunteering Group, the initiators of the project, who are simply fantastic people from Kropyvnytskyi, Ms. Natalia and Mr. Serhiy who started the entire project on their own initiative solely. As for us, the volunteers at People's Project, we took on the material side of the project: wouldn't you agree that our veterans should not find themselves in the wild with motley equipment in the need of looking for a cozier place to sleep or settle down for a rest: this would be absolutely inappropriate. That is why, upon the request made by our colleagues, we volunteered to supply them with up-to-date tents, sleeping mats and the rest of equipment that enables the participants to focus on the key goal of the tour instead of competing for minimal comfort.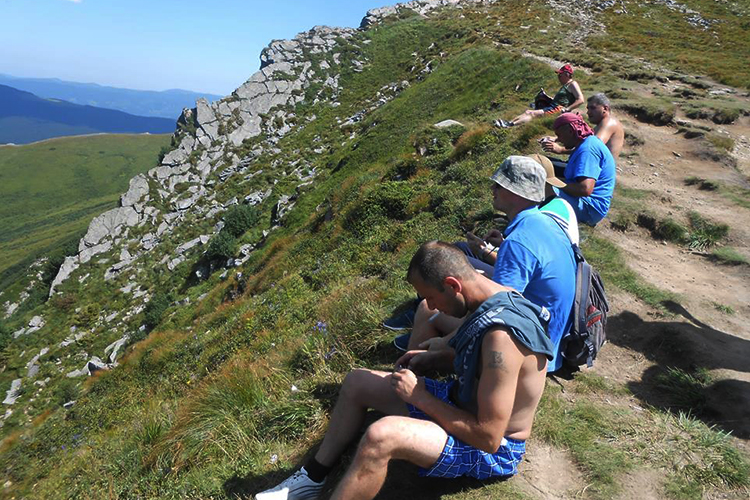 Dear friends, can you see they need literally any kind of equipment
Also, we'd like to tell you about small wonders that happen literally every minute. Since the beginning of our fundraising, we've put the market price of equipment set by Ukrainian manufacturers, in our calculated amount to raise. We had managed to collect the most part of the sum which was almost enough to cover the expenditures, when the manufacturers themselves got to know about our initiative: they immediately collected all the gear we had on the list, and offered us a discount which seemed absolutely incredible as no one would believe this was possible! Still all this is not about business. It is about true humanity and charity in its best manifestation, as well as about the most empathic attitude to a fellow human being. So we are sincerely grateful to our dear Mr. Andriy Pidmohylnyi, the head of Terra Incognita company, as well as to all those people whose names remain unknown, who participated in taking this kind decision. In particular, we would like to say a personal thank you to Mr. Oleksandr who looked highly skeptical while overlooking the capacity of our small car used as a transport vehicle for carrying all these goods, and seemed truly surprised when we managed to stuff everything in. Dear friends, we say a huge thanks to you!
Despite all efforts, a number of needs still remains unsatisfied. These are special kitchen utensils for cooking in the wild, trekking poles etc, etc: we mean the small still useful stuff that enables the veterans-participants to get minimum comfort while on the tour. The amount we're going to raise, is quite small, less than 15,000 hryvnias. We need your help, dear friends: would you agree that this is a rather humble reward we can offer to the boys and girls who pay their well-being to protect our freedom. Dear friends, please join in.