Science Translational Medicine reported, that USA scientists reprogrammed skin cells so that they could fight against a brain tumor. Even though the method was not yet tested on humans, it may give doctors a quick way to develop personalized treatment of aggressive types of cancer. During the experiment with mice, it took only four days to create self-destructive tumor cells.
The most aggressive form of a brain tumor is very difficult to remove surgically. Those tumors tend to have no clear boundaries. However, the group of Sean Hinhthena from the University of North Carolina found a way to simplify the process of genetic reprogramming of cells to fight those types of tumor. Tumor cells produce a chemical signal, which attracts stem cells to a place of a damage, so they could differentiate into a cells of a desired cell type, and replace them.
During the experiment Hinhthen with his colleagues tested the ability of obtained cells to deliver medicine to an aggressive form of tumor in bodies of mice.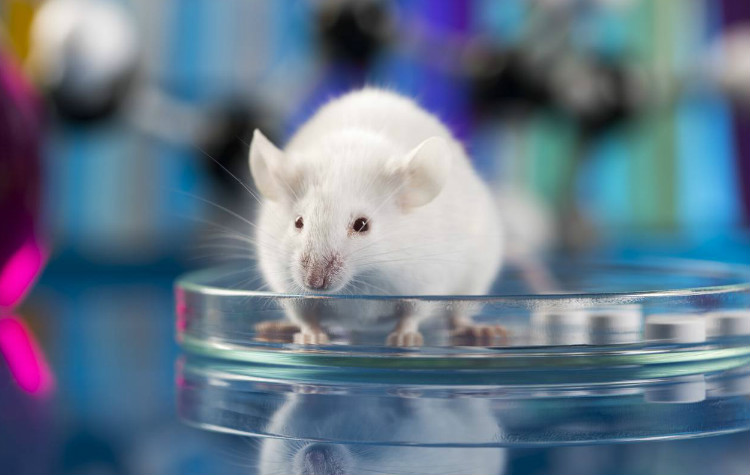 As a result:
Tumors of mice, which received injections of reprogrammed cells decreased by 20 to 50 times, comparing with the control group.
The life span of mice, who received injections, almost doubled.
The number of residual tumors, which evolved from the cells of a primary tumor, decreased by 3.5 times, comparing to the control group.
However, there are still a lot of experiments ahead, that will determine the ability of obtained cells to migrate. In a human brain they will have to overcome a distance of a few millimeters, or even centimeters, to allocate and destroy tumor cells. And this is much more than 500 microns, they overcome during the experiment.
---
Stem cells are also used in Ukraine to restore the bones of the seriously wounded Ukrainian defenders of ATO area. Unfortunately, government does not finance this kind a treatment. Even though, this method proved to be 100% effective for about 70 defenders, who escaped disability. On top of that, the Deputy Minister of Health of Ukraine commented the results of usage of stem cells in tratment of Ukrianian defenders of ATO at one of the interviews: "Even if this treatment works now, it does not mean, that in 2 years it will not turn in a tumor."
By the way, its been more than 2 years after the treatment of a few Ukrainian defenders with the stem cells. And they have no cancer. They live a completely normal life. If they have not used stem cells back then, their limbs will be amputated by now.
We can not allow to amputate hands and legs of the Ukrainian defenders, when they can be healed with stem cells. That is why we call you to join the project. Only with help of your donations in terms of The Bioengineering Rehabilitation for Wounded Project we can help Ukrainian defenders to return to normal life.