Dear friends, we've got a somewhat special favor to ask. It turns out that lately we have been writing mostly about our snipers' needs. This makes sense as in the midst of the trench war it is a sniper who does a greater part of the active warfare. It includes guarding of perimeters, counter sniper work as well as a number of other significant combat tasks.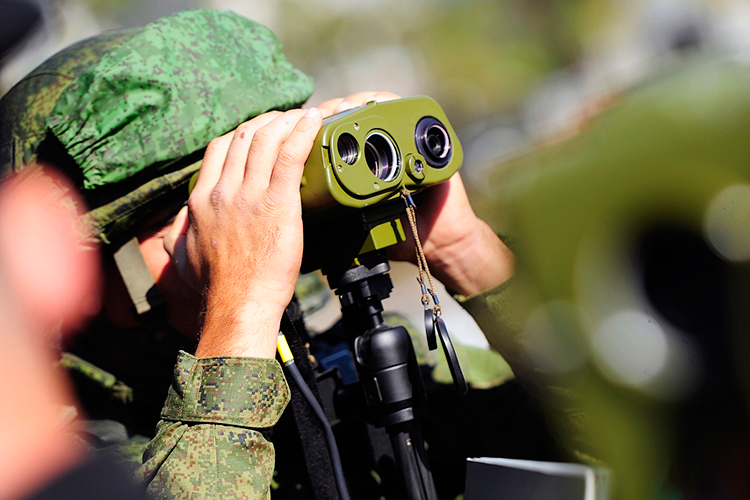 A russian military equipped with a mobile optic system
Still the enemy is awake, too. Recently, it has become quite common that our snipers have to oppose russian units armed with special counter sniper equipment. Provided that they are equipped with powerful sniper optics detectors, at every occasion they attack our snipers with laser rays which if have penetrated the optics, burn the cornea and destroy the retina of an eye. As fantastic as it sounds, but such unfortunate incidents have been already recorded, and a few good marksmen lost their eyesight due to this.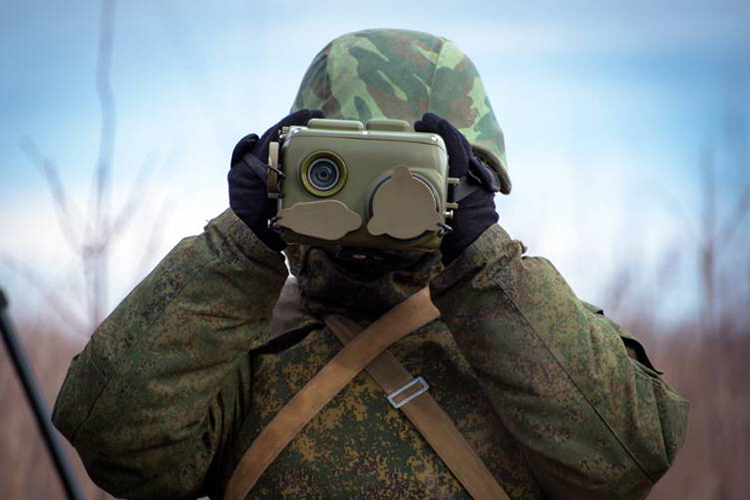 Another sample of russian optics detection gear in the hands of a russian combatant
We have consulted with our snipers and together designed some inventive methods to counter this cruel way of injuring our snipers. First, here is our special request that have been made by our snipers on their own. We will be exceptionally thankful if you, your colleagues or friends share inoperative optics with us. In particular, we need literally any optical devices like binoculars, optical tubes, maybe even sights. Even if their lenses can no longer perform their due functions, they will be of great use in our undertaking – our snipers will equip some false positions with these toys to hunt for russians and their henchmen.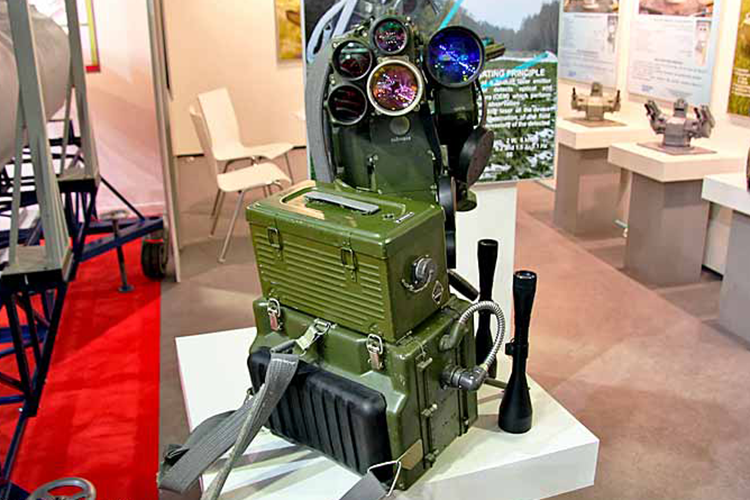 Killing and injuring is the kind of stuff russians are really good at. Not that mobile still powerful russian counter sniper complex PAPV (ПАПВ). It has been designed to blind
 You'd agree that this is rather a good idea to confuse the enemy with dozens of lenses' reflections and to spot him while he is busy looking for our sniper's position, just to hit him right in the forehead. So if you have an inoperable binocular or scope or perhaps you know some repair shop where optics maintenance and repair are carried out (they always have some spare lenses left), please send us an email, leave your application in the comments section below or send us a DM via our FB page. Please remember it is not a fancy entreat but a truly vital demand.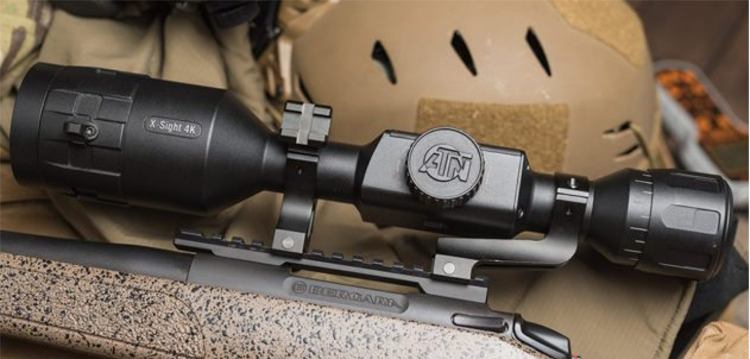 A decent scope equipped with an electronic signal filter system
Now to the second point. Together with our snipers we have come up with another attractive solution for the conditions with no false positions around – in this case the possibility to get an enemy laser ray right in the eye is quite high. This second option suggests use of scopes equipped with digital signal filter and not providing any direct optical canal to the eye. That is, even if laser pulses get in such a scope, it will cause damage to optics and electronics solely. The benefits are rather obvious as plain replacement of optics and electronics is incomparable in cost to losing an eye forever.
So dear friends, we are urging you to help us once again. For the moment, the purchase of one scope has been sponsored by an individual contributor, and shortly the gear is to be delivered to the forefront. Still to provide the snipers with all essentials we need four more such scopes. That is why we proceed with accumulating funds within the I Am Sniper project, and to say the truth, we would really appreciate your participation in this. Since the war is still on, our combat snipers desperately need our assistance. Dear friends, please join in as soon and as much as you only can – to win this war we must combine our efforts and act together.