The war has taken another Ukrainian defender's life. On the 23rd of October, near Volnovakha, an enemy sniper's bullet killed the 33-years-old Oleksandr Ur, fighter with the 128 Mountain Assault Brigade. About three years ago, an ordinary citizen whose occupation was a construction worker, left his family and peaceful life and rushed to defend his homeland.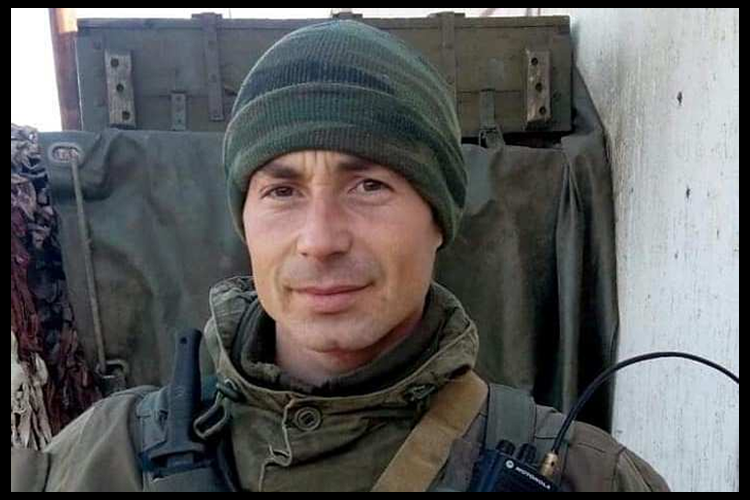 "Sashko Ur was a Hungarian by nationality, and among the natives of his borderland Carpathian village he was the only one who went to the war. He told he happened to see the European Union only through the window of his railway carriage while his fellow villagers moved to work there, and they considered him a fool as he chose military service instead of labor migration. In his village, he recollected, there were only about a dozen people able to speak Ukrainian while his command of Ukrainian was excellent. "Somebody's got to fight, not everyone should move abroad", "I am a Ukrainian!" – Sashko said in his interview. He wasn't afraid of war but got scared of a camera, so asked me to let him go and not to ask about anything)). He wasn't good at delivering pretentious speeches – he just chose a machine-gun and dugout instead of a Hungarian passport. After an interview, he told me how much he was missing his little daughter who was going to start to walk soon, and how he wanted to see her growing up but couldn't do this as he was away. How much he missed his wife. And yesterday Sashko has gone. He was a sniper. Thank you for defending me, mate. Thank you that you managed to overcome the fear of camera and gave me the honor of being your friend. I'm sure the guys will revenge you." These were the words Ms. Yevhenia Podibna, a journalist of the 5 Channel, wrote about the fallen warrior.
In the video below you can see Oleksandr's last interview. We shall always remember our defender and be grateful for his ultimate sacrifice!
This tragic news reminds of the obvious things. The war is on, and the enemy is awake: the Russian slaughterers along with their mercenaries have still been fostering hope to occupy our land and trying to kill as many Ukrainians defending their own homeland, as they only can. And it's up to us to decide whether to surrender or resist them. Still if we want to safeguard our country, if we want to protect our children's freedom and rights, – we must act together. Within the I Am Sniper initiative the Volunteer Center People's Project raises funds and buys necessary equipment for the snipers who are actively working in the forefront. These units are engaged in counter-snipering: they hunt occupiers and protect our fighters. In our turn, we buy them gear that gives significant advantages and helps to eliminate the Russian invaders with most effectivity – this equipment includes various optics, weaponry extras and additional snipering gear. Despite the false Russian propaganda assertions and their deceitful affirmations like "after-all-we-are-brothers", the choice is rather clear: either them or us. That's why we urge you to join the fighting by supporting our sharpshooters at least financially. Because we want to live in a free country, and what about you?