Enforced enemy sniper groups are operating in the ATO zone. This is the info that one of the brigades holding the positions in Donetsk region, has communicated to People's Project. According to the military, the enemy snipers gather about the official checkpoints peripheries. By all indications, the Russians are provoking our fighters and counter sniper groups aiming to disclose our fire positions and hunt some of our military down. A fragment of intercepted conversations between the terrorists in Bakhmut district testifies this as well.
– They have advanced for 400 meters in the field, moving from their position.
– (Illegible), and snipers are working on us.
– Yes, on them yes, that is, they are. Ours headed to provoke them with single ones.
– So at 11:50 (illegible), from this moment they calmed down.
It can be read that the terrorists' snipers provoked our fighters on back fire, and Ukrainian shooters responded to the provocateurs so actively that those had to shut up and stop working. Well, hopefully next time our fighters will be that lucky as to not only drive the enemy snipers away but down them to bite the dust forever. Meanwhile, the military published a photo of the enemy snipers who are probably working on the contact line: yes, their faces are masked still some of the enemy shooters can be recognized.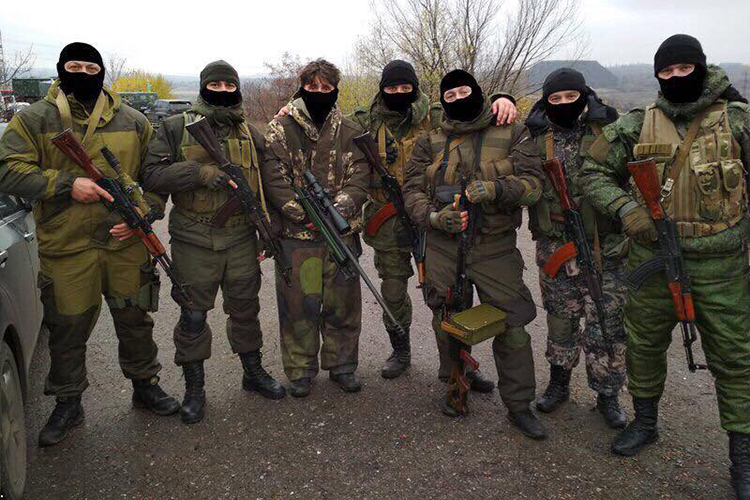 For example, in the center, bare-headed, there is a terrorist whose name is Berić Dejan, a Serbian miser beaten by life and thrown away to Donbas amid the similar losers. We are sure our specialists will observe and if needed, identify through their scopes the rest of mercenary and russian military personnel.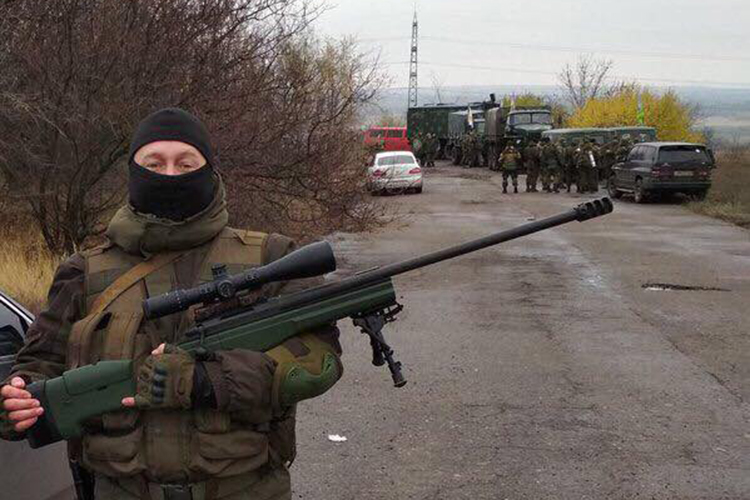 This killer has a noticeable appearance as well. If needed, he can be easily identified
Luckily, we can not only wish our fighters the best accuracy in their work but be of help as well. Within the «I Am Sniper» project the People's Project volunteer center accumulates funds on which it purchases the equipment necessary for accurate and effective work of our snipers. Within another project titled «Rapid Response» we buy gear for the rest of units whose fighters hold the frontline and have to counteract the enemy snipers. Anyhow, each hryvnia of your contributions adds to our common purpose: to keep our military safe and assist them in fighting the enemy down. Please join us and participate in any of our projects: let us make the Victory closer together!