Dear friends, real Spring is coming, along with sunshine and warmth. It is a great occasion to go out in the Nature and to get rest from everyday routine. For some people it is, too, a chance to free the mind from stress. Especially when it comes to people who paid with their health and well-being to protect us against the aggressor.
Now, we would like to remind you of our charitable project named Mountain Therapy. it is an initiative launched by a wonderful volunteer group from Kropyvnytskyi, whose organizer, Mr. Serhii, a former military,  is now serving as a special forces police officer. Some time ago Serhii himself took part in a mountaineering tour; afterwards, he noticed that his physical and emotional conditions improved. He took some professional advise and got supported by his colleague, Natalia. Together, they started to organize such tours for ATO veterans.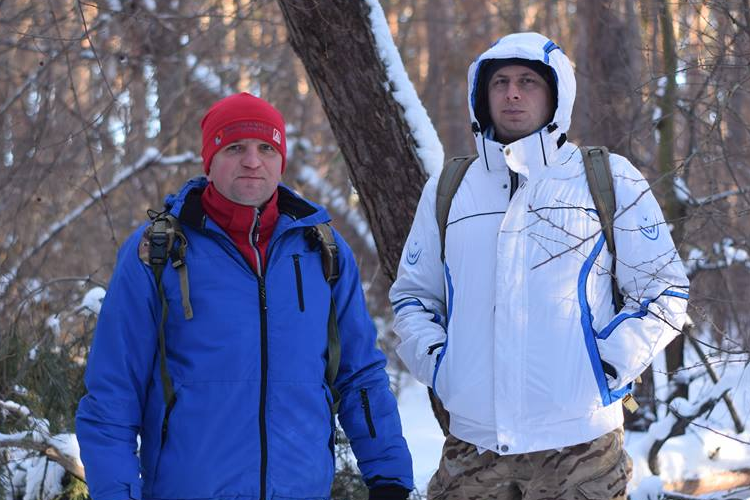 Project's co-organizer, Mr. Serhii Noha (on the right)
Volunteers, who are well-acknowledged in modern techniques of rehabilitation as regards post-traumatic stress disorder, along with coaches skilled in the fields of sports and psychotherapy, organize all the variety of events in the way that allows all the participants to reconsider their experience, find inner peace and harmony and return comfortably into the reality of peaceful living as a result of a two-week tour. Do you agree that for the people who spent a lot of time living in stress, facing violence and all possible horrors of war, such aid is sometimes essential.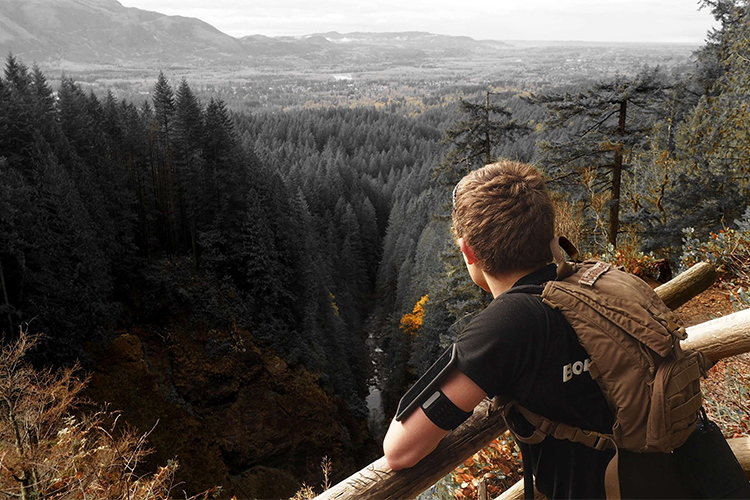 On our part, we decided to help these sympathetic people with material matters. Together with you, we are raising necessary funds: the sum is not very big, so we have already managed to accumulate the larger part of it, and are now planning to buy a few kits of basic tourist equipment. Unfortunately, today our tourists veterans use either used military equipment or some odd rucksacks, mats and the rest of tourist gear they could only find. The participants admit that using it feels a bit uncomfortable as inconvenient gear impedes their focusing on the very rehabilitation process. This is why we have to support the instructors and the participants providing them with maximum comfort so they wouldn't need to pay attention to daily routine.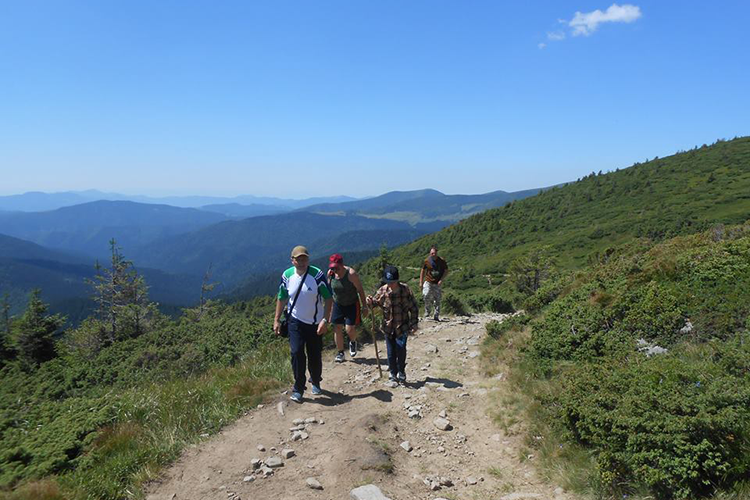 Dear friends, please step in and make possible donations: each hryvnia contributed by you, is highly welcome. This matter is of high importance. We cannot leave our defenders on their own to face the inner gloom and traumas caused by the war. And our participation at least in this single rehabilitation project can serve as a way to say thank you to them.
Also, we would like to ask your support in sharing the information. You may want to repost this on FB or other social media; in other volunteer or veterans' communities; talk about this initiative to your family or friends. As sometimes a person just experiences difficulties in finding the right way to support charitable initiatives. Perhaps you will meet the person who gets interested in the activities we conduct. And we will be exceptionally grateful for your assistance, since this important and useful mission can be implemented through our joint efforts only!