Just yesterday we showed you monstrous invention of Ukrainian designers. It is a super-powerful big caliber rifle, which was recently tested at a one of the military proving grounds. This rifle is equipped with a professional Bushnell sight, which has an excellent performance indicators for a precise sniper's tasks. It is installed in an efficient way, because it has to withstand the pressure, when work with big caliber. This monster-riffle can surprise anyone. It is the largest sniper tool of a rifle caliber Ukrainian army possesses now.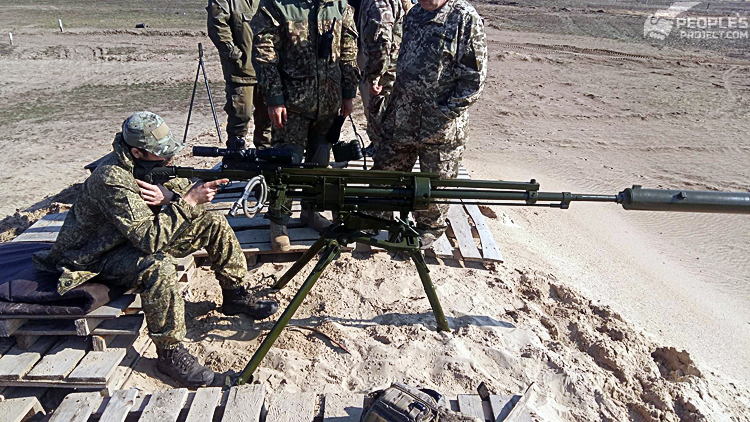 However, there is another thing, that surprised us. Right after the publication of the news to a project account were transferred 2 portions of money. Private Company transferred 12,000 UAH, and a little bit later private person send another 25,000 UAH.

Wolunteers like us are ordinary emotional people. We are extremely impressed and sincerely thankful. It is with help of your money we equipped this monster-gun and 3 rifles of high precision, which we recently transferred for marines near Mariupol. Also, we equipped snipers riffle, and helped dozens of sharpshooters, who serve at the front line. It is your donations to The "I Am Sniper" Project what made it possible to equip even more sharpshooters. Through our indescribable gratitude we once again ask you to continue support. All your donations we convert into the equipment, which help Ukrainian defenders to stop the enemy, even on a distant approach.