Ukrainian doctors have successfully operated on ATU fighter Pavlo and restored his damaged knee ligaments using biotechnology. Payment for the surgery was provided by the volunteers of The People's Project thanks to donations from individuals.
Pavlo injured his knee in the spring of 2015 during combat missions near Debaltseve. First the fighter injured his leg while serving as he descended a slope in full battle gear. He then injured the joint several times more, but continued to serve in the ATO zone until August 2015.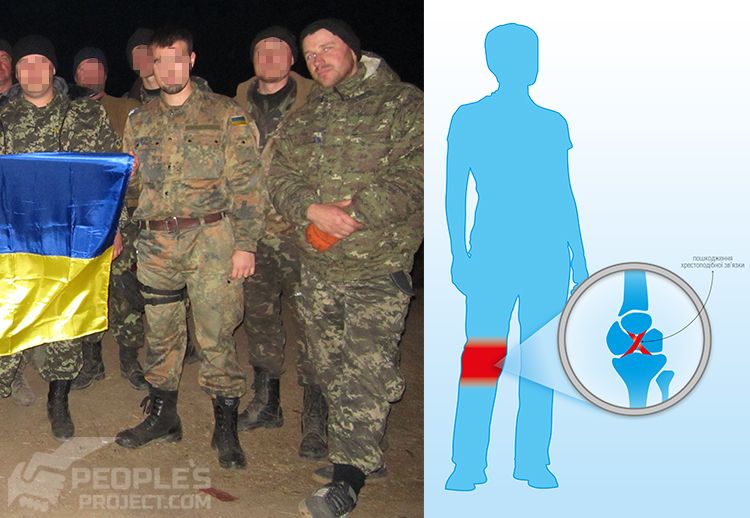 Conventional medicine cannot treat such complex and longstanding injuries, and with little hope for recovery Pavlo was threatened with being confined to a wheelchair. That is why Pavlo was enrolled in the project Bioengineering Rehabilitation for Wounded. For his treatment The People's Project gathered more than 75 000 UAH, and as a result – on August 3 Pavlo underwent surgery to restore the damaged ligaments using his own tissues. Today, Pavlo is going home to continue his recovery.
If not utilizing the latest technology and the assistance of people, Pavel would have remained being treated in hospitals with an uncertain hope of recovery.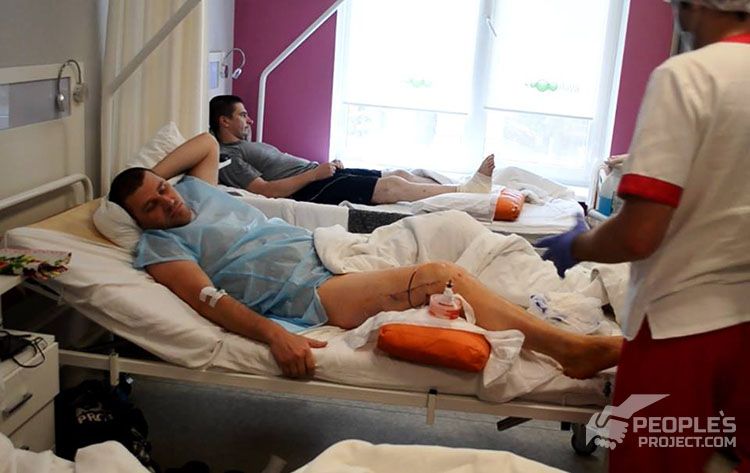 Earlier, The People's Project reported the incredible restoration of the bone in a 19-year-old's leg. Recently doctors formed new bone in a wounded soldier from the "Donbas" Battalion.
Unfortunately Pavlo is not the only wounded soldier requiring treatment with biotechnology. More wounded are awaiting funds to be collected. Since the state, through legislative and other restrictions, can not support biotechnology in the treatment of wounded soldiers only hope for help lies with ordinary people. 
Get involved by clicking the green button below.