The project Bioengineering Rehabilitation for Wounded continues to actively treat wounded Ukrainian soldiers. Soon Bohdan, a 93rd Brigade fighter, will return home after the primary treatment stage of his nonunion fracture of the radius. His surgery took place on April 20 when at the site of his injury 3D-gel chips of osteoplastic material and autologous stem cells were introduced. In six weeks he will return to the clinic for examination and control X-rays. We hope Bohdan quickly regains his strength and recovers.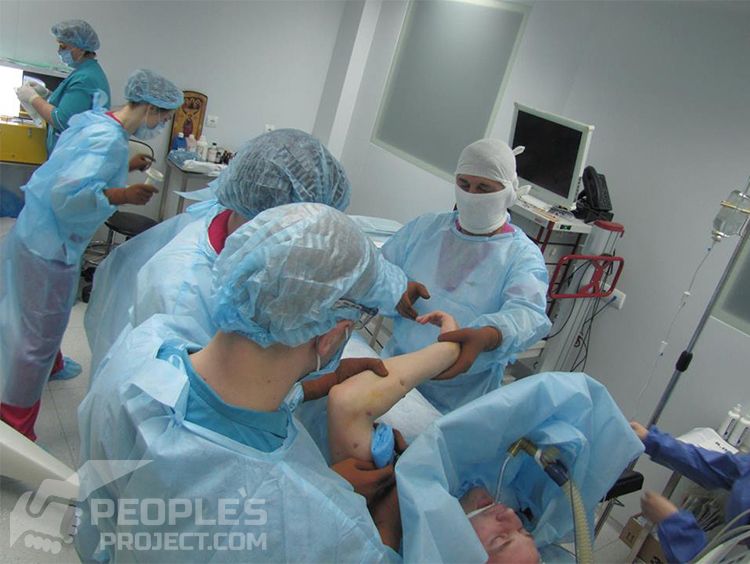 Bohdan, a 93rd Brigade volunteer, was injured in December 2015 near the village of Pisky. He was enrolled in the project on the recommendation of Odesa volunteer Olha Dabrowskaya when, after two months, bone fusion of his injured arm had not occured. Without the help of biotechnology, Bohdan could lose limb function and, at the age of 25, face permanent disability.
Bohdan's condition at the beginning of treatment.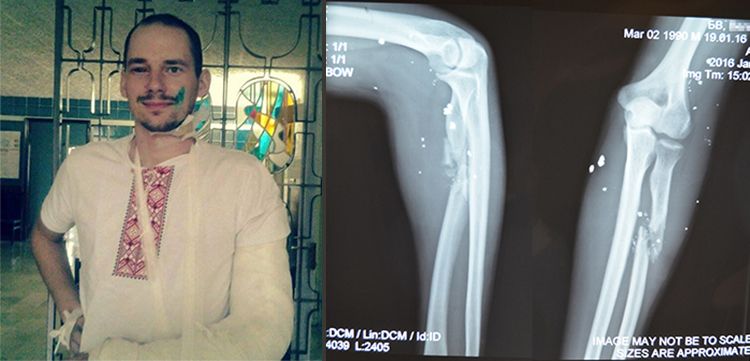 The soldier's treatment the project in February and immediately underwent sampling of cellular material – the first stage of treatment. Doctors at ilaya Medical Clinic were able to conduct the necessary procedures quickly thanks to your support because the money for Bohdan's treatment was collected rapidly. However, support for the project Bioengineering Rehabilitation for Wounded is still needed. We have more wounded awaiting treatment and the chance to go on to lead as full lives as possible.