Its been 3 months since a patient of The Bioengineering Rehabilitation for Wounded Project Pavlo passed the previous control examination. This time he came to the clinic to once again go through a full course of examination and make sure the leg recovers according to the plan.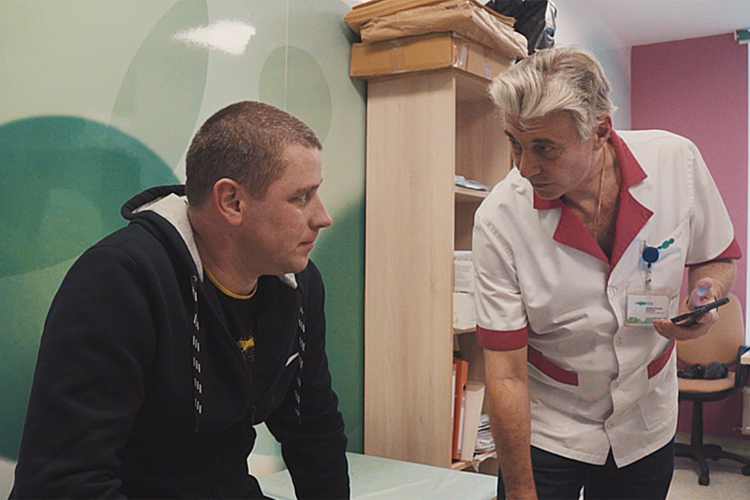 There are no drastic changes. Pavlo's knee recovers according to the expectations of doctors, without any surprises. After examination Pavlo will go back home for another 6 months, so we took the opportunity to meet Pavlo and speak with him in person.
Pavlo was treated from the effects of repeated injuries he received at the front line. First he injured his leg when slipped wearing full combat gear, retreating from an observation post. After that he kept injuring his leg over and over again during the military service. With a time leg completely refused to operate, violently swollen and stopped bending. Conventional state medicine did not help, but the experts of The Ilaya Clinic choose an effective treatment. Turned out that Pavlo torn cruciate knee ligament. Clever reconstructive plastic surgery saved Pavlo's leg.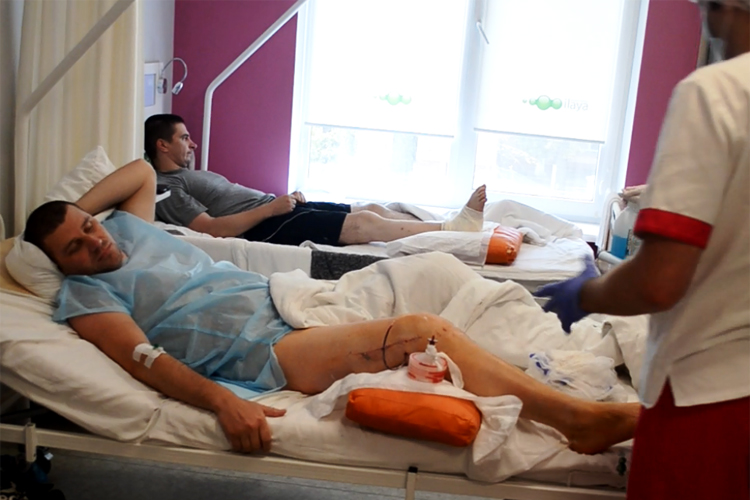 Pavlo right after a surgery
For Pavlo's treatment volunteers of The People's Project spend more than 75,000 UAH. Whole amount was collected with help of donations in terms of The Bioengineering Rehabilitation for Wounded Project . Government of Ukraine can not afford to finance a treatment of all wounded soldiers. Some injured Ukrainian soldiers are treated due to skills of doctors of the project, for rest of them innovative cellular technology is the last chance for a complete recovery. And pay for it we can only at the expense of contributions. Join The Bioengineering Rehabilitation for Wounded Project. It is your donations, what give the wounded soldiers a second chance.